T-Mobile's 'Music Freedom' lets users stream music for free from services like iTunes Radio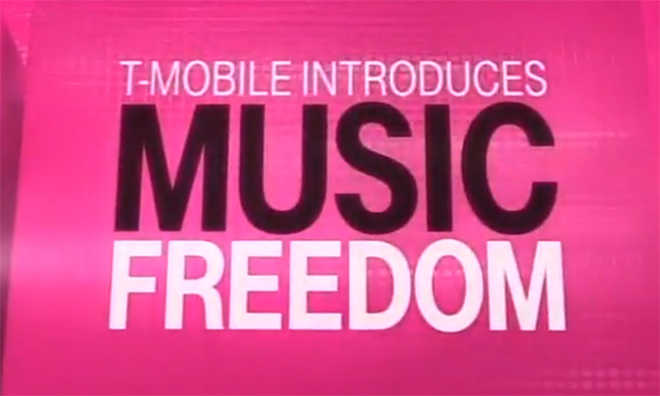 In an announcement during the "Un-Carrier 5.0" press conference on Wednesday, T-Mobile skipped the wait and went straight to "Un-Carrier 6.0," a program that lets customers stream music from top Internet radio services without having the data used count against their allotted monthly plans.
Officially called Music Freedom, the initiative will roll out with initial support for eight services including iTunes Radio, iHeartRadio, Pandora, Rhapsody, Spotify, Slacker, Samsung's Milk Music and Beatport. According to T-Mobile, about 85 percent of total Internet radio usage is generated by the first six services mentioned.
T-Mobile CEO John Legere said the new plan is meant to highlight the carrier's network strength.
"As a committed music freak, I'm personally outraged at the way the other guys are using the music you love to lure you into over-priced plans with sweet 'promotional offers' that quickly roll into higher prices or trigger those absurd overage charges," Legere said in a prepared statement. "Music should be free of all that. Music should have no limits."
With no overage charges or data caps, Music Freedom is basically an all-you-can-eat service for streaming music platforms.
Further, T-Mobile plans to add more providers at a later date. The company is running a poll on its website where people can vote for candidate services, including Beats Music, which Apple recently acquired as part of a $3 billion acquisition of parent company Beats.
As is his style, Legere took the announcement as an opportunity to slam competing carriers, saying they are either too greedy or simply unwilling to offer a similar free service on their networks.