Rumor: Apple's 12-inch MacBook Air to enter production in Q3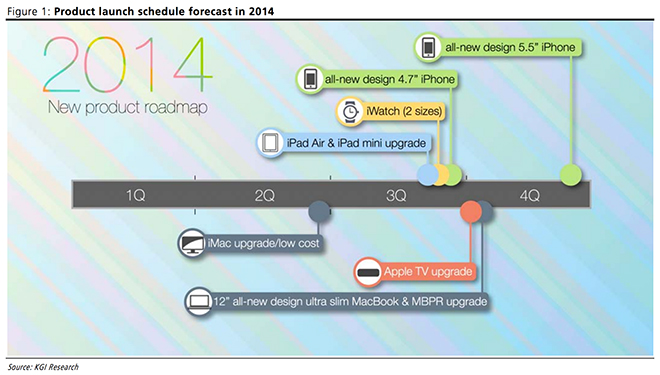 A report out of East Asia on Tuesday claims Apple's partner manufacturers will begin production of the long-rumored 12-inch MacBook Air sometime in the third quarter.
Citing the usual upstream supply chain sources, hit-or-miss Taiwanese publication DigiTimes reports Quanta Computer will begin mass production of the rumored 12-inch MacBook Air in quarter three, which technically starts in July.
According to the publication, Apple is planning to stick with the current MacBook Air design, with only minor unseen tweaks to rearrange certain internal structures and accommodate an adequately sized battery.
Sources said Apple is introducing the new format Air to delineate a clear boundary between the 11-inch model and the iPad Air, which boasts a 9.7-inch screen. Confusingly, the same sources contradict themselves by claiming Quanta Computer was chosen to build a rumored 12-inch iPad in the second half of 2014, a move that would completely negate efforts to define product boundaries by screen size. In any case, the super-sized iPad project has supposedly been delayed.
The timing is consistent with predictions from noted analyst Ming-Chi Kuo, who has a strong track record in forecasting Apple's hardware releases, said in April that he expected Apple to launch a 12-inch Air towards the middle or end of the third quarter.
Kuo believes the new model will be a combination of the 11-inch MacBook Air's portability and the 13-inch model's performance. He also noted that the 12-inch thin-and-light could be the first MacBook Air model to feature a Retina-quality display.