European Commission OKs Apple's $3B purchase of Beats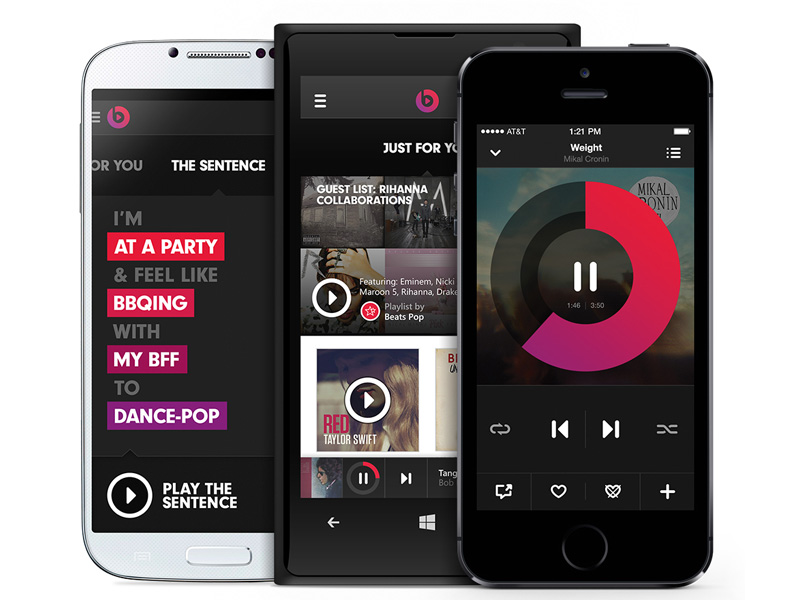 The legislative arm of the European Union ruled on Monday that Apple is allowed to acquire Beats, the premium headphone maker it plans to acquire for $3 billion, as the agreement would not be detrimental to consumers in the organization's eyes.
The European Commission issued a press release to say that the Apple-Beats deal cleared under the EU Merger Regulation legislation. The goal of the EU's merger policies is to examine such deals and "prevent harmful effects on competition."
The commission said on Monday that although both Beats and Apple sell headphones in Europe, their combined market share is low and the two companies are not close competitors. The EU noted that headphones from Apple and Beats "differ markedly in functionality and design."
It was also said that major headphone competitors, such as Bose, Sennheiser and Sony, would remain in the marketplace after the Apple-Beats deal closes.
But Apple's $3-billion buyout of Beats isn't just about headphones, as the iPhone maker has also acquired the on-demand streaming music service Beats Music. That service has yet to launch in Europe, which the commission oversees. Apple does have iTunes and iTunes Radio, but neither are directly similar to Beats Music.
"The Commission concluded that Apple faces several competitors in the (European Economic Area) such as Spotify and Deezer, making it implausible that the acquisition of a smaller streaming service that is not active in the EEA would lead to anticompetitive effects," it said. "The Commission also concluded that the transaction would not give Apple the ability and incentive to shut out competing streaming services from access to iOS, Apple's operating system for mobile devices."
The Apple-Beats deal is still pending U.S. regulatory approval, but is not expected to receive much resistance. As part of the agreement, Apple has said it will keep the Beats Music app available for other platforms, including Android and Windows Phone, which would be Apple's first such apps for competing phones.
Apple announced in May that it will buy Beats Electronics, which makes premium headphones, as well as the Beats Audio on-demand music streaming service for a combined $3 billion. As part of the deal, company co-founders Jimmy Iovine and Dr. Dre will become employees of Apple.
Apple expects the deal to close in its fiscal fourth quarter, which concludes in September, pending regulatory approval.