Console hit BioShock coming to Apple's iPhone, iPad this summer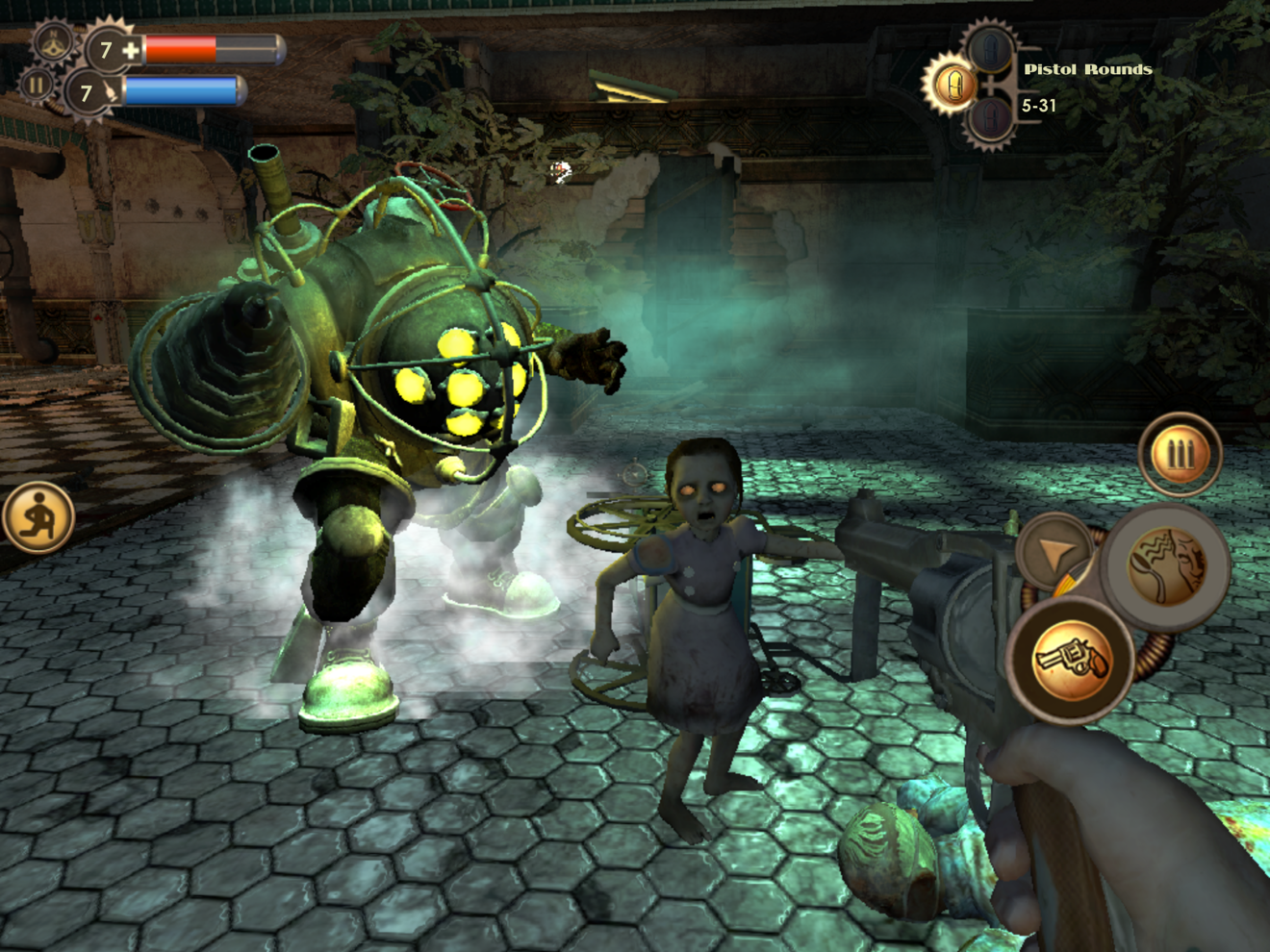 The first installment of blockbuster first-person shooter franchise BioShock will make its way to iOS this summer, publisher 2K Games announced on Monday, the latest high-profile console title to reach Apple's mobile platform.
BioShock's mobile implementation will sport an iOS-tuned control scheme and the graphics have been tweaked to run smoothly on iOS devices, according to Polygon. Among the alterations are the removal of the original game's fog and dynamic shadow effects.
"BioShock was such a huge game back when it released," 2K Games's Ben Holschuh told the publication. "With more and more people having iPads and iPhones and using that as their core gaming device, there has been a lot more demand lately for some more core experiences.
As with other recent console ports, the shooter will ship with support for iOS-connected game controllers that support Apple's "Made for iPhone" scheme.
BioShock is one of the most successful first-person shooter franchises in history, with all three editions — including sequels BioShock 2 and BioShock: Infinite — moving at least 10 million copies in total.
The studio has yet to reveal an exact release date, saying only that BioShock for iOS would hit Apple's virtual shelves this summer. The game is set to sell for a "premium" price.