Apple's iOS App Store puts 20 productivity titles on sale for limited time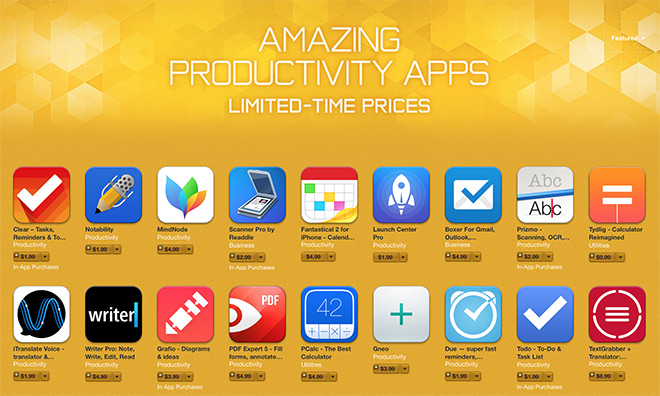 Apple on Thursday kicked off a limited time only promotion for select iOS productivity apps, taking at least 50 percent off popular titles like Scanner Pro, Fantastical 2 and Writer Pro.
As seen on the iOS App Store, Apple's sale features a number of top-selling apps from the productivity, business and utilities categories. With some titles starting at $0.99, now is a good time to stock up on popular mobile tools created for work and school.
Apple says it is offering the 20 apps for a limited time and gave no indication of when the promotion will end.