Apple bans use of two hazardous chemicals in iPhone production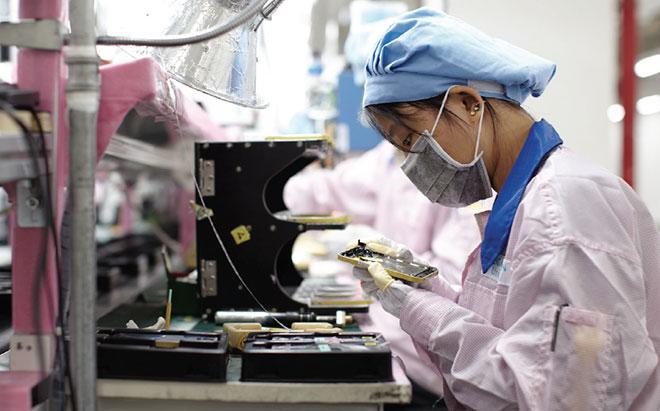 AppleInsider is supported by its audience and may earn commission as an Amazon Associate and affiliate partner on qualifying purchases. These affiliate partnerships do not influence our editorial content.
Following pressure from activist groups, Apple on Wednesday announced the ban of two potentially hazardous chemicals — n-hexane and benzene — from being used in overseas factories during the final stages of iPhone production.
According to a report from the Associated Press, Apple has restricted iPhone partner suppliers in Asia from using the two chemicals as part of the production process, potentially saving workers from permanent damage.
The move comes five months after a petition started by China Labor Watch and Green America called for the company to stop using the chemicals as part of iPhone production. Apple says it conducted a four-month investigation into the issue, finding the chemicals did not endanger the roughly 500,000 workers building its products across 22 factories. Despite the study's conclusion, Apple has decided to remove n-hexane and benzene from the iPhone assembly process.
According to the report, benzene can cause leukemia, while n-hexane is a neurotoxin sometimes tied to nerve damage. The application of potentially dangerous chemicals by Apple partner suppliers, specifically Foxconn's use of n-hexane, gained media attention when entertainer Mike Daisey fabricated claims about workers being exposed to the substance in a critique of working conditions throughout Apple's supply chain.
In 2010, Apple supplier Wintek revealed it had treated workers exposed to n-hexane after 44 workers threatened to sue over exposure to the chemical. At the time, it was reported that some 62 workers were hospitalized for months as a result of being poisoned by n-hexane, which they were supposedly forced to use because it it dries faster and cleaner than safer alternatives like alcohol.