Parallels Desktop 10 for Mac launches with OS X 10.10 Yosemite support, speed boosts, more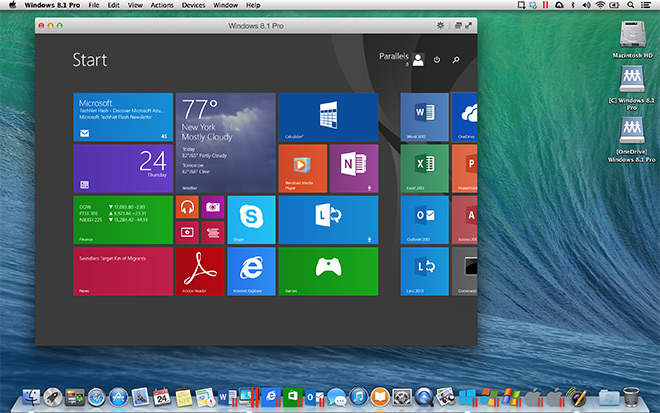 AppleInsider is supported by its audience and may earn commission as an Amazon Associate and affiliate partner on qualifying purchases. These affiliate partnerships do not influence our editorial content.
Parallels on Wednesday announced the release of Parallels Desktop 10 for Mac with built-in support for Apple's upcoming OS X 10.10 Yosemite, faster Windows app performance, better battery life and immediate availability for existing users.
According to Parallels, snapshots are up to 60 percent faster, opening Windows documents on Mac is 48 percent faster and battery life has been extended by up to 30 percent from last year's Desktop 9 release. In addition, new virtualization technology grants users working with Office 2013 files a 50 percent speed boost.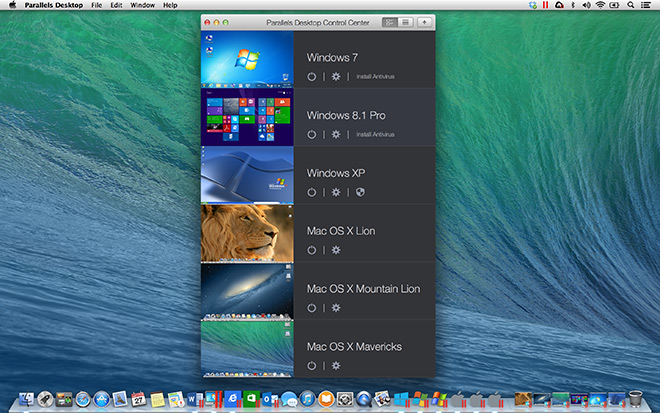 As for installation of virtual machines, Parallels Desktop 10 offers more flexibility than before, including drag-and-drop functionality and direct .ISO file targeting. The drag-and-drop method extends to file handling within the Parallels environment, with users able to open Windows files by dragging-and-dropping them onto a VM icon.
Further, VMs are automatically optimized for the best performance by default and regional settings are passed on to Windows when using Express installation. Also, when a new Windows app is added, it automatically shows up in Launchpad.
Sharing has also been enhanced and now incorporates distribution of any file or page in Explorer and Internet Explorer through accounts configured in OS X. Finally, new "Save as" options for Office connect with Dropbox, iCloud Drive and Google Drive.
Performance and optimization:
Users can now open Windows documents up to 48 percent faster
Battery life is extended by up to 30 percent giving people additional work time when they need it most
Virtual machines use up-to 10 percent less Mac memory
New virtual machines with default settings launch Office 2013 applications up to 50 percent faster
Virtual machine only takes as much disk space on the Mac hard drive as it needs. Real-time optimization automatically compacts virtual disk eliminating the need for periodic manual compacts.
Free Disk Space Wizard allows to review and clean up space used by Parallels Desktop and Virtual Machines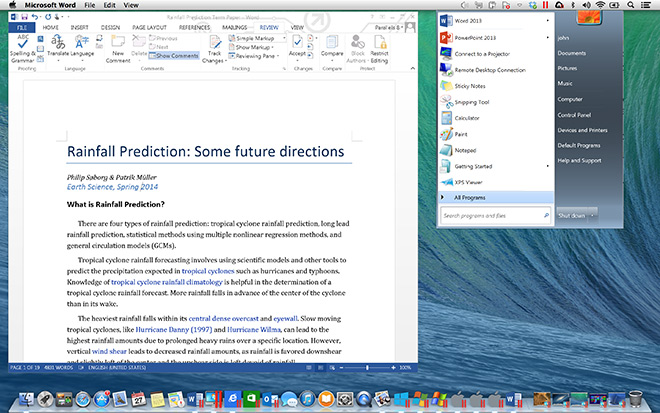 For developers and IT professionals, Parallels Desktop 10 for Mac Enterprise Edition brings a number of useful tools including support for 16 virtual CPUs and 64GB of RAM per virtual machine, nested virtualization for Linux guests and drag-and-drop in OS X guests.
Great for development, design, and IT pros:
Create linked clones of your virtual machine
Support for Vagrant Provider
Support for 16 virtual CPU and 64 GB RAM per virtual machine
Nested virtualization for Linux guests
Create a virtual machine from VHD and VMDK disks
Drag and drop in OS X guests
Download 90-day trials Internet Explorer virtual machines for testing
All customers receive a free three-month subscription to the Parallels Access iOS app for up to five Macs and PCs and an unlimited number of iOS and Android devices.