iHeartRadio & Rdio are latest iOS apps to add support for Apple's CarPlay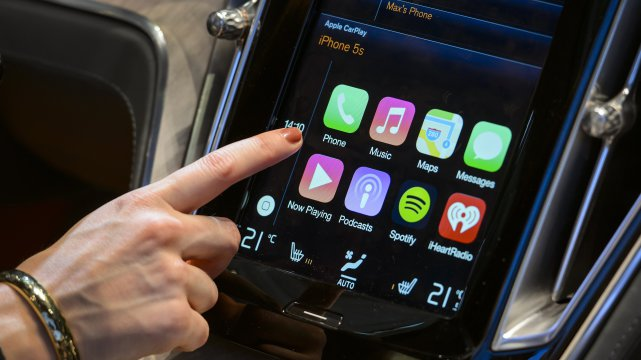 AppleInsider may earn an affiliate commission on purchases made through links on our site.
Though Apple doesn't appear to have opened up CarPlay access to its wider development community, the number of compatible apps does continue to expand, with streaming radio services iHeartRadio and Rdio adding support in recent updates.
Both Rdio and iHeartRadio were updated within the last week to add compatibility with CarPlay. They join Apple's Podcasts app, as well as Spotify, for streaming content to CarPlay-compatible vehicle infotainment systems.
Apple's website also lists CBS News Radio, MLB.com At Bat, and Stitcher Radio as supporting CarPlay applications, but as of Thursday their App Store listings make no mention of CarPlay compatibility. In addition, Beats Music compatibility is advertised, but its App Store listing also lacks details on CarPlay.
Out of the box, CarPlay units are compatible with the native iPhone apps for Phone, Music, Maps, and Messages. A unique "Now Playing" application is also found with CarPlay systems.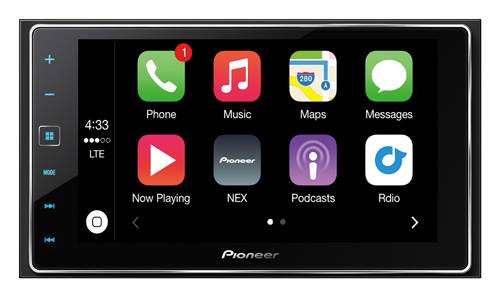 Spotify support came earlier this month, alongside updates to Pioneer's NEX lineup of aftermarket car stereos. It's been a slow start for CarPlay, with numerous auto makers pledging support for future models, but few CarPlay options yet available on the market.
CarPlay is expected to be installed on select 2014 vehicles from Honda, Hyundai, Mercedes-Benz, Volvo, and Ferrari. Future support has been pledged from a number of major automakers, including Ford, Toyota, Chevrolet, BMW, Kia, Mitsubishi, Nissan, Subaru, and Land Rover.
CarPlay products support the iPhone 6 and 6 Plus, 5s, 5c, and 5. Connection to a head unit is required through a Lightning cable.