Apple earns 100% score on Human Rights Campaign's Corporate Equality Index for 13th year in a row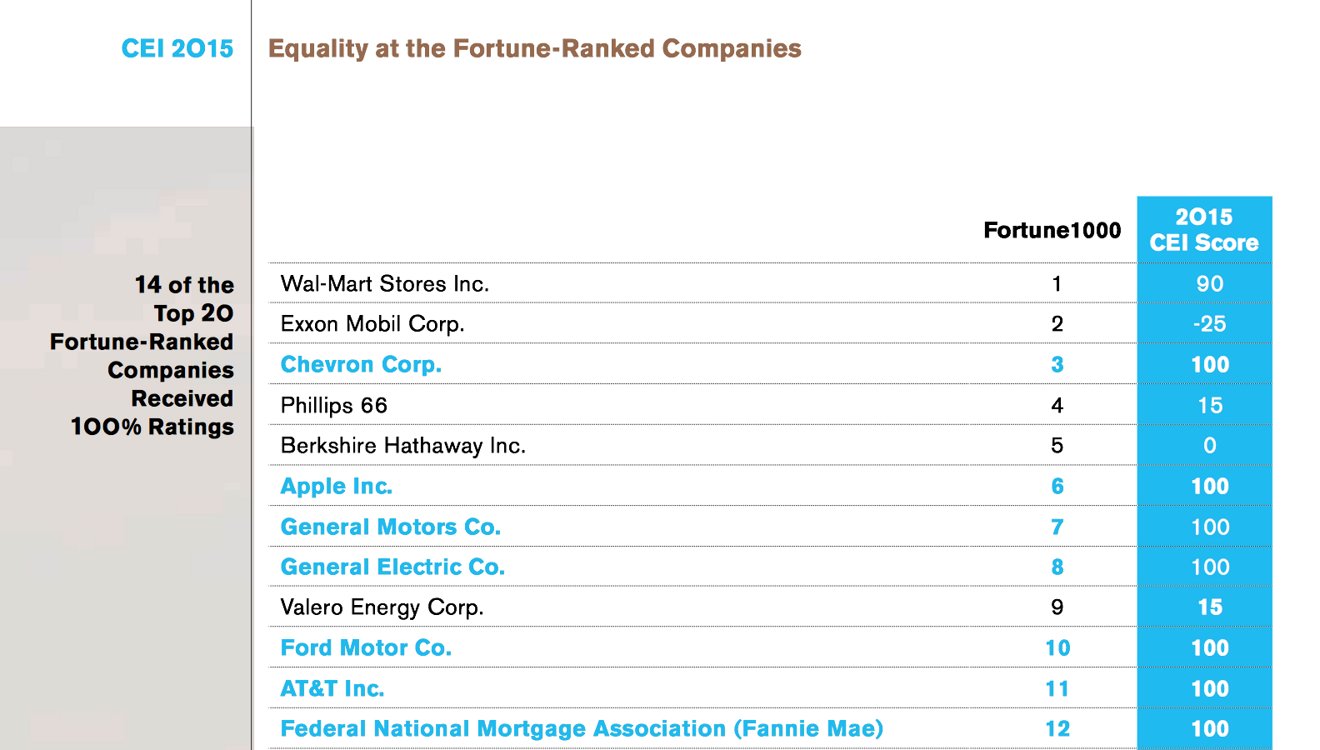 The Human Rights Campaign this week published its annual Corporate Equality Index rankings rating American workplaces on LGBT equality, and Apple once again earned a score of 100 percent, achieving a perfect ranking for the 13th straight year.
In all, 14 of the top 20 Fortune-ranked companies received 100 percent rankings from the HRC, putting Apple in the mix with Chevron Corp., General Motors Co., Ford Motor Co., AT&T, Hewlett-Packard, IBM and more. The ratings are based on submitted surveys on lesbian, gay, bisexual and transgender equality policies, and this year a record 306 Fortune 500 companies participated.
Among all 781 participants, 366 companies earned a perfect 100 percent score, earning the distinction of "Best Places to Work for LGBT Equality." To put the achievements in perspective, a decade ago, just 13 percent of participating businesses achieved a 100 percent score.
Surveys submitted by participating businesses ranked their non-discrimination policies on both sexual orientation and gender identity. Two-thirds of Fortune 500 companies and 89 percent of CEI businesses offer explicit gender non-discrimination protections, while one-third of the Fortune 500 and over half of CEI participants offer transgender-inclusive health care coverage.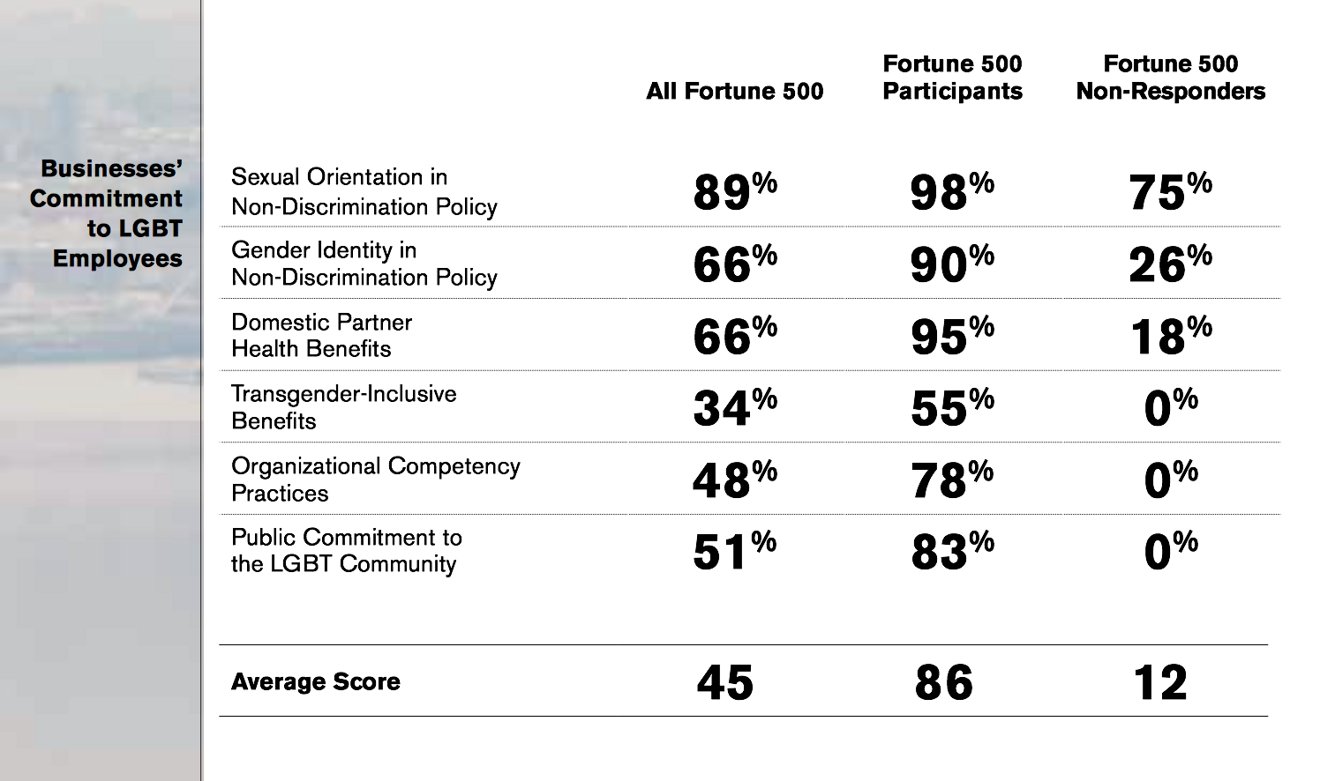 Apple Chief Executive Tim Cook took to Twitter on Wednesday to spotlight his company's 100 percent score on the index, noting that it was the 13th time in a row that Apple has achieved a perfect score. The CEO also added: "Inclusion inspires innovation."
In addition to participating in the CEI for over a decade, Apple has also taken its own internal steps to improve accountability and diversity. Earlier this year, the iPhone maker published a detailed report on the diversity of its workforce, revealing that its U.S.-based employees are overwhelmingly male and white — Â a breakdown that Cook said must be improved.
"We are making progress, and we're committed to being as innovative in advancing diversity as we are in developing our products," Cook said at the time.