Apple's iPhone 6 Plus captures Christmas at the White House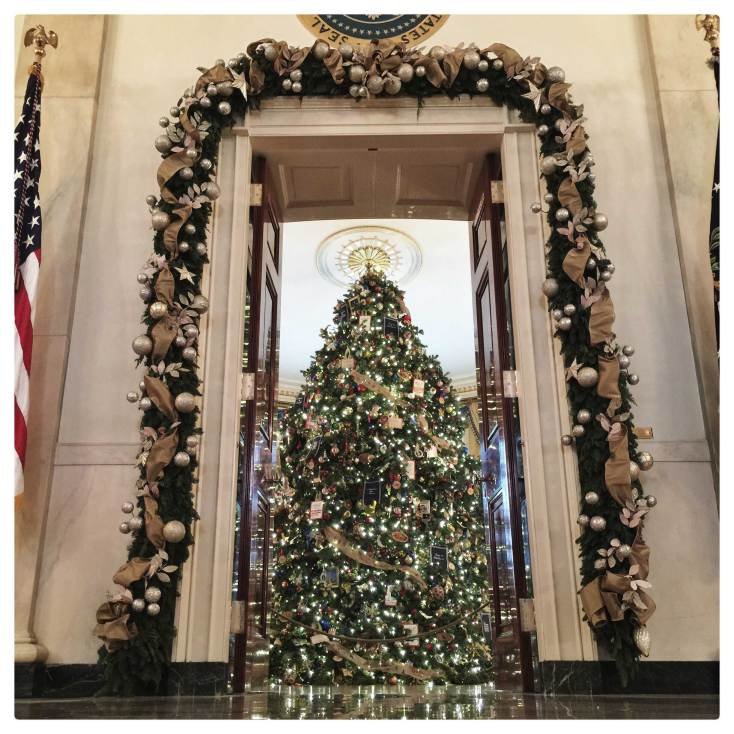 AppleInsider is supported by its audience and may earn commission as an Amazon Associate and affiliate partner on qualifying purchases. These affiliate partnerships do not influence our editorial content.
The iPhone continues to make inroads into the world of professional photography, with one White House cameraman selecting Apple's 5.5-inch iPhone 6 Plus as his weapon of choice when chronicling the unveiling of this year's Christmas decorations at 1600 Pennsylvania Avenue.
Freelance photographer Brooks Kraft told Time that he chose to shoot with a mobile device in order to get a different perspective on the event, which he has covered numerous times before. Kraft also noted that mobile devices are less distracting to subjects than larger cameras, making it easier to capture candid moments.
"I notice that people just don't react the same way [when you're using an iPhone]," he said. "If you are looking to capture something candid, people are so used to seeing mobile devices that their reaction time is slower. You have a better chance of getting the shot, and that was the case at the White House."
Kraft shot the event using the "square" picture mode on an iPhone 6 Plus. He chose the larger model primarily for its optical image stabilization, but added that the increased display size helps to frame shots.
"The iPhone has a lot of depth-of-field, which allows me to shoot the [picture] and move around quickly, which worked in this situation because we were sort of ushered through the rooms and didn't have a lot of time," he added. "I wanted to photograph most of the spaces with few people in them, so the window of opportunity in which to shoot was brief."
Apple has put significant effort into the iPhone's camera in recent years, efforts that have not gone unnoticed by the photography community. Recently, photographer Austin Mann took the iPhone 6 and iPhone 6 Plus to Iceland, praising the handsets' ability to capture light as well as their resolution, color accuracy, and focus speed.