Overwhelming iPhone 6 & 6 Plus demand continues to result in tighter supply for Apple than 2013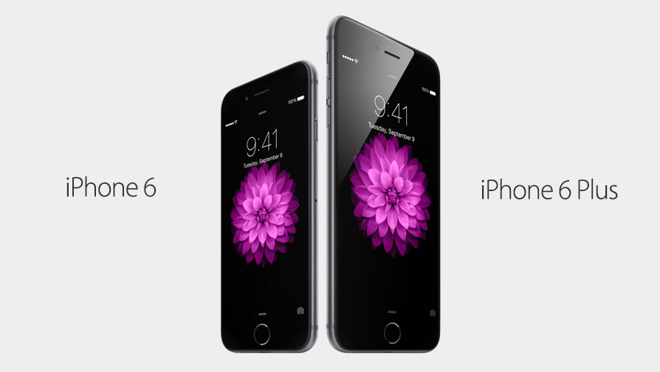 AppleInsider may earn an affiliate commission on purchases made through links on our site.
Consumer demand for Apple's latest iPhone 6 and iPhone 6 Plus continues to outstrip supply heading into the end of the December quarter, according to the latest research from store polls conducted by Piper Jaffray.
The investment firm issued a note on Monday, a copy of which was provided to AppleInsider, that shows availability of the newest iPhone models continues to improve, but has not yet caught up with demand. Analyst Gene Munster said that his surveys found 56 percent of core configurations were in stock as of last Friday, Dec. 12.
Munster expects that availability will approach 80 percent by the end of the quarter, but he had initially hoped that Apple would reach 100 percent in-stock before the end of the month.
Still, the iPhone 6 and 6 Plus availability found by Piper Jaffray is actually a decrease from last month, when Munster's survey of 80 Apple Stores found that 58 percent of models were in-stock on Nov. 14. Supply is, however, up considerably from the 6 percent availability tracked in mid-October.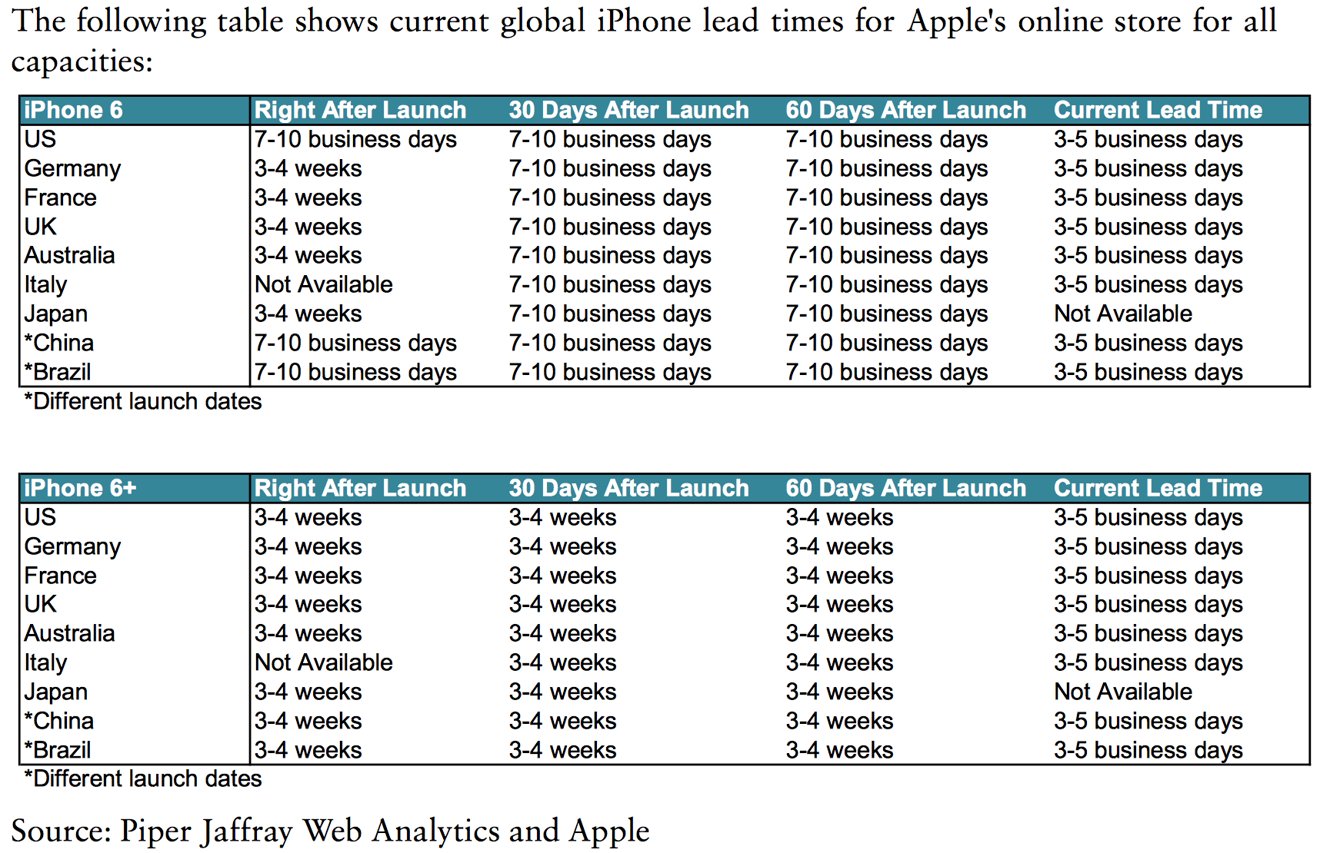 The inventory situation for the iPhone 6 and iPhone 6 Plus is tighter than last year, when the iPhone 5s and iPhone 5c were Apple's latest models. It's believed that Apple is seeing particularly high demand for its newly redesigned iPhone models with larger displays.
Munster believes Apple likely knew its supply limits when the company issued guidance for the December quarter. As a result, he doesn't think there is a risk to its numbers for the three-month frame, though he did say the supply constraints could limit upside potential.
Piper Jaffray also checked the availability of iPhones in Apple's online store in nine countries, and found that online lead times have improved to 3 to 5 business days. He said that's about on par with expectations.