TAG Heuer CEO calls Apple Watch biggest threat to traditional timepieces, says likely to wear one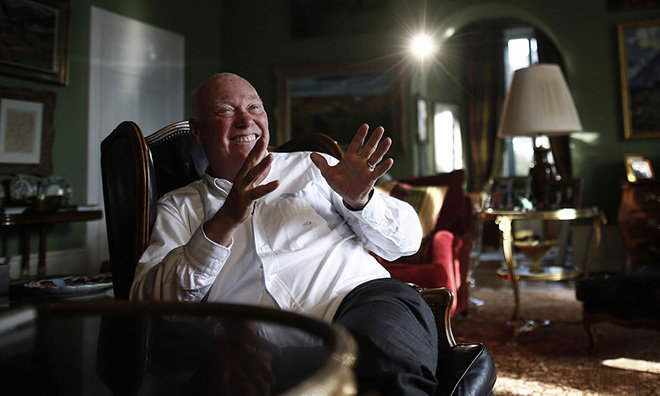 Just months after Jean-Claude Biver voiced harsh criticism over Apple Watch, the TAG Heuer interim CEO and head of timepieces at luxury monolith LVMH is furiously backpedalling, saying on Tuesday that the wearable is 'an incredible achievement' and that he plans to wear one.
In an interview with Bloomberg, Biver revealed TAG Heuer's upcoming smartwatch will not be "Swiss Made," a designation that invokes thoughts of precise, fine craftsmanship. Luxury watchmakers often use the label as a marketing tool and the term can be found emblazoned on the cases of many pricey timepieces.
To earn the "Swiss Made" moniker, 50 percent of a watch's movement must be manufactured in Switzerland. The country may be on the cutting edge of mechanical watch design, but the region is leagues behind Silicon Valley when it comes to computer technology, miniaturization and software, all requisite components in realizing a smartwatch.
"We can't produce the engine, the chips, the applications, the hardware — nobody can produce it in Switzerland," Biver said. "The hardware and the software will come from Silicon Valley. But the watch case, the dial, the design, the idea, the crown, that part of the watch will, of course, be Swiss."
In many ways, the term "smartwatch" is a misnomer considering timekeeping is one of the last features in mind when picking one out.
According to Biver, however, Apple Watch represents the biggest threat to traditional watches in the sub-$2,000 range, a category in which TAG Heuer competes. LVMH's watch division includes other big-name manufactures like Hublot and Zenith, but pieces from those brands usually command much higher prices.
To make its smartwatch a reality, TAG Heuer was forced to partner with companies well beyond Swiss borders. Biver plans to announce the partnerships within the next six weeks. Internally, Biver has split TAG Heuer's R&D department into two teams, one dealing with watch engineers and another with technology experts.
When Apple first announced Apple Watch, Biver was dismissive, saying the device "has no sex appeal" and "looks too much like the smartwatches already on the market." At the time, he hinted that TAG Heuer would field its own wearable, but offered little in the way of details.
"It's a fantastic product, an incredible achievement," Biver said of Apple Watch. "I'm not just living in the tradition and culture and the past, I also want to be connected to the future. The Apple Watch connects me to the future. My watch connects me to history, to eternity."
According to Biver's interview, TAG Heuer's device will feature GPS and health monitoring capabilities, as well as brand-specific apps and software tie-ins with sports the company sponsors.