Review: 'Becoming Steve Jobs' looks to dispel accepted Jobs myth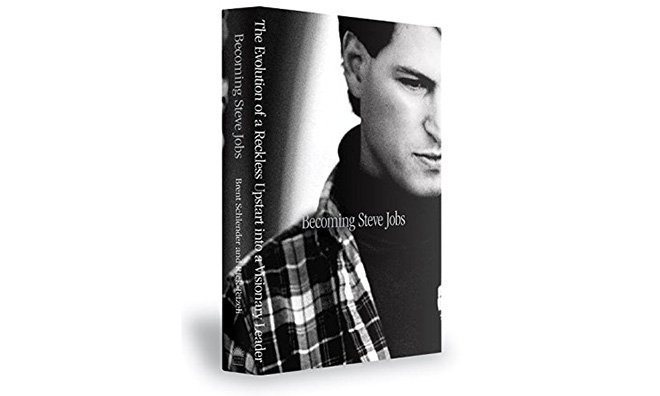 AppleInsider may earn an affiliate commission on purchases made through links on our site.
With "Becoming Steve Jobs," coauthors Brent Schlender and Rick Tetzeli seek to dismantle perceptions of Jobs the egomaniacal, callous autocrat, replacing accepted opinion with a retelling of the life of a man who they describe — for better or worse — as being "half genius, half asshole."
"Becoming Steve Jobs" is far from being primer on the late Apple cofounder. Background, when it is offered, is scarce and in many cases superficial, produced mainly as expository evidence bolstering the authors' thesis.
That being said, readers who have at least some semblance of Jobs' personal history will greatly appreciate the book's cache of previously unknown details. Indeed, if someone has heard of Jobs, they are also likely to have been exposed to the cliché that he was an impassive, uncaring dictator.
In some ways, this biography can be likened to a college level course in "Jobsology," one that through new information provides adequate insight to flip established doctrine on its head. Exactly what Schlender and Tetzeli intended.
Jobs' life, from the cofounding of Apple to his three funeral ceremonies, is laid out in fairly linear fashion. Weaving in decades of interviews, first-hand accounts and retrospective industry analysis, the book constructs upon a trellis of existing narrative to pierce through the glass ceiling of what we "know" to be true about Jobs.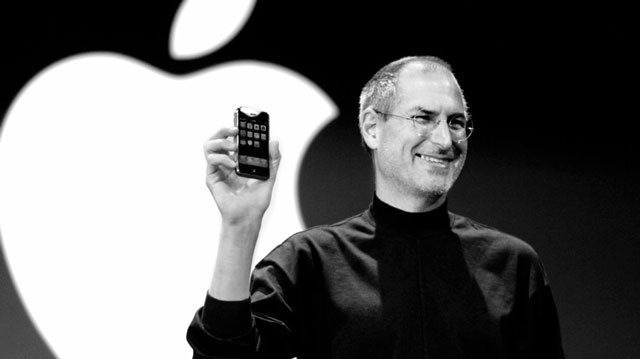 Unlike Walter Isaacson's "official" biography, a bulk of "Becoming Steve Jobs" was written well after Jobs passed away in 2011, affording publishing freedoms not available when he was alive. While Isaacson had nearly unfettered access to Jobs in his final months, there was a sense that Jobs — and others who were interviewed — were guarded in their commentary.
Some of the book's most interesting anecdotes come from interviews with Jobs' inner circle, some as recent as April 2014. Major players include current Apple executives Tim Cook, Jony Ive and Eddy Cue, as well as industry friends and rivals. Microsoft's Bill Gates delivers especially poignant accounts of Jobs the businessman and, perhaps more importantly, the person. Other interviewees include early Apple and NeXT executives, members of the board and industry insiders.
Jobs' widow, Laurene Powell Jobs, presents a picture of his home life, portraying Jobs as a deeply caring family man, a description echoed by friends and colleagues. Other tidbits, sometimes salacious, come from Jobs himself.
Schlender, who covered Silicon Valley for The Wall Street Journal and later Fortune, enjoyed a long relationship with Jobs. Eventually becoming close, he was granted deep access, sometimes visiting Jobs at home or chatting on the phone. When it was clear Jobs was dying, for example, Schlender was one of the people Jobs invited for a walk around his Palo Alto neighborhood.
An asset in many ways, this relationship colors what is otherwise a neutral, insightful look into Jobs' decisions and behavior. While often pointing out character flaws, "Becoming Steve Jobs" is far from critical and in some instances manifests an air of bias.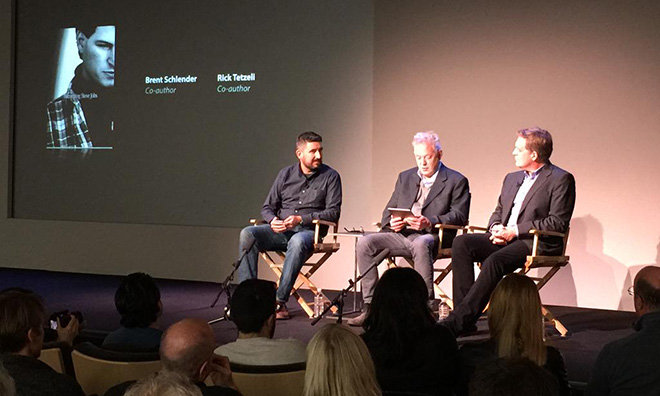 Also unlike Isaacson's take, Schlender and Tetzeli's version brings Jobs' so-called "wilderness years" into sharp relief. Bracketed between his 1985 ousting from Apple after a failed takeover attempt of then-CEO John Sculley and his cautious return in 1996, this interim period is presented as crucial to Jobs' development as a leader.
While brash and mercurial in his early years, Jobs matured through experience while at the helm of NeXT and as owner of what would become animation studio Pixar. The book describes Jobs as an unrelenting taskmaster on a quest for perfection at early Apple and NeXT. Despite his own clear vision of what could be, mismanagement, conflicting priorities and spendthrift operations would result in a string of failures.
Trying times would to some extent blunt Jobs' "sharp elbows," but never quashed the curiosity, lofty goals or utter passion that he channeled into every facet of life. As important was exposure to "side bet" Pixar's corporate culture, where Jobs learned to cede responsibility and lay trust in others. Without the lessons Jobs learned and later applied after returning to the company he founded, the Apple of today would likely not exist.
For Apple fans, Schlender and Tetzeli sprinkle in mentions of previously undisclosed research and development initiatives like "Jumbotron," a massive workbench-size display system designers Greg Christie and Bas Ording used to prototype multitouch interfaces.
One of the book's greatest strengths is its clear analysis of services and products Jobs had a hand in creating and what they meant to the industry. Balancing years of experience covering the tech beat with unparalleled access to Jobs, Schlender and Tetzeli can speak with authority on a variety of deals, decisions and intricacies of design.
"Becoming Steve Jobs" is by no means a magnum opus, nor is it a facile and sugarcoated retelling pandering to stalwart Jobs acolytes. The narrative contains repetitive, rambling and sometimes orotund language, but it all leads to the same destination: Jobs' story is one of growth, a progression of events that when applied to his resilient will ultimately produced one of the greatest business leaders in history.
Schlender and Tetzeli proffer a measured and deliberate chronicling of Jobs' peaks and valleys painted in the words of those who knew him best. It is a record of an incredible life that has until now only been accessible through the prism of the media and what Jobs himself would allow. It forces us to think different.