Apple halves revenue share to 15% for Apple TV apps - report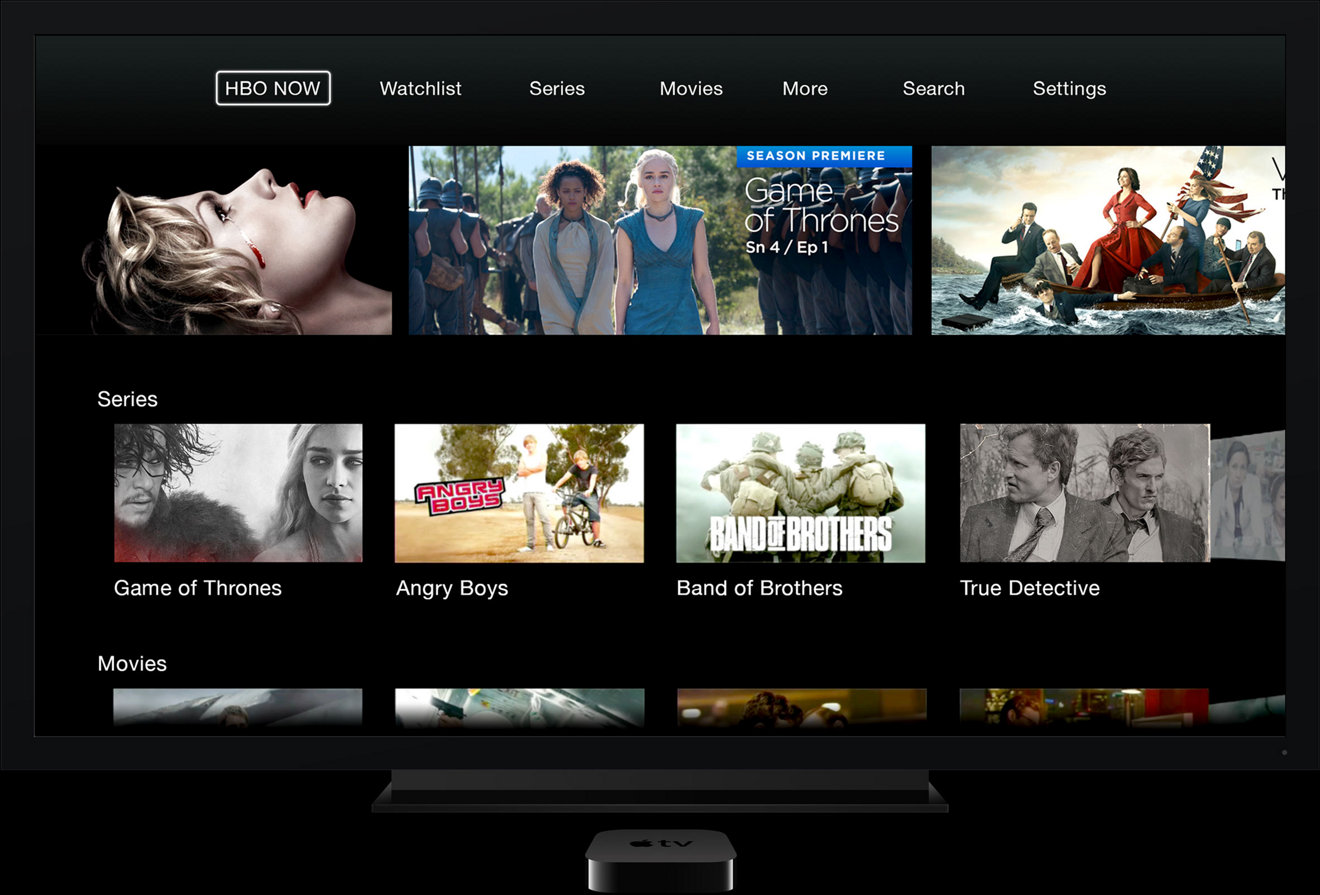 In what could be a bid to entice content owners, Apple has reportedly agreed to take just 15 percent of revenues earned through subscriptions on the Apple TV, rather than the 30 percent cut it takes from its other digital storefronts.
Among the providers believed to have struck such deals with Apple are Netflix, Hulu Plus, and MLB.TV, according to Re/code. Each of those services allows customers to subscribe through the Apple TV and be billed via iTunes; revenues from customers that subscribe through other avenues are not subject to the split.
The terms of Apple's deal with HBO remain unknown, but they are thought to be similar. Apple has a three-month exclusivity arrangement for HBO Now, which costs consumers $14.99 per month after a 30-day free trial.
Apple's cut is said to be significantly smaller than that taken by traditional cable companies, which extract as much as 50 percent of subscription revenue from content owners like HBO. That disparity potentially sets cable companies up for a bidding war with Apple, and could work in Cupertino's favor.
Apple is widely rumored to be in the midst of securing content deals for a new over-the-top web television service, which could launch as soon as this summer alongside a revamped Apple TV. The new service is likely to cost less than $40 per month, and might include content from Disney, CBS, Fox, Discovery, and Viacom, among others.