Apple's iOS 8.3 reportedly causing problems with Bluetooth GPS receivers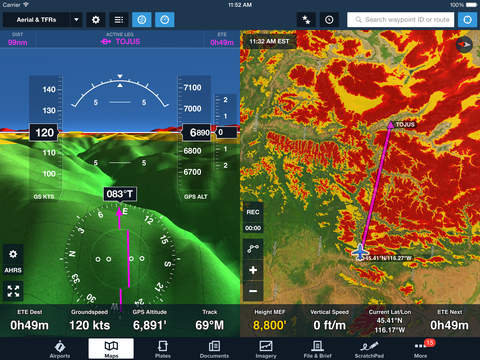 A glitch in iOS 8.3 is preventing some Bluetooth GPS receivers from properly transmitting data to iOS apps, according to flight navigation software maker ForeFlight.
The company said on Saturday that some early GPS accessories, such as the Dual GPS 150 and Bad Elf Pro, aren't working properly with ForeFlight Mobile or other iOS apps. Other receivers, such as Stratus and Bad Elf Pro+ models, are apparently unaffected.
ForeFlight advised customers with 4G-capable iPads to disconnect Bluetooth accessories and use a Stratus or their iPad's built-in GPS receiver. Wi-Fi iPads only have a Stratus as an option, since they lack internal GPS.
Bad Elf is said to have brought the problem to Apple's attention, but there's no indication of when a patch might arrive. In the meantime, ForeFlight suggests not upgrading to iOS 8.3 if users rely on Bluetooth GPS functionality.
Earlier this week Apple released the first developer beta of iOS 8.4. The company could conceivably wrap in a fix for GPS problems by the time the update is finished, if it hasn't already.