Apple expects half of top US merchants will accept Apple Pay by end of 2015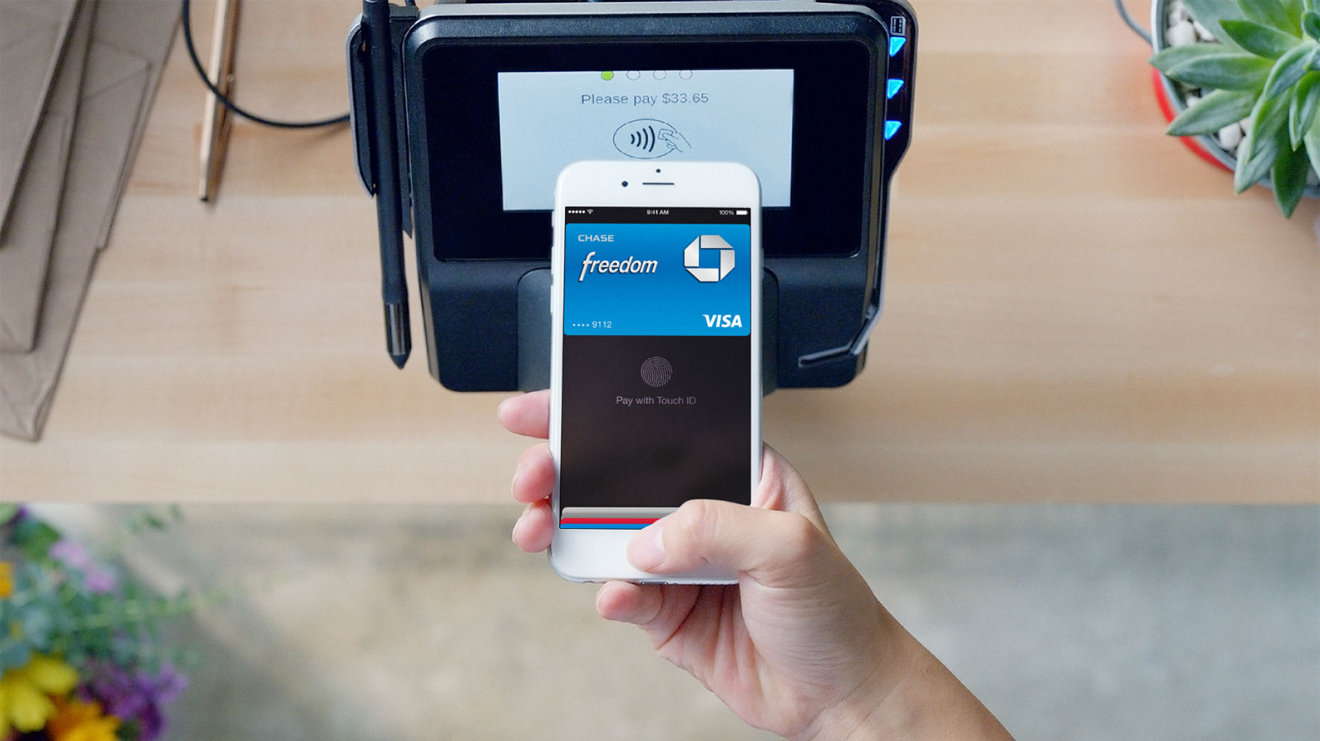 AppleInsider is supported by its audience and may earn commission as an Amazon Associate and affiliate partner on qualifying purchases. These affiliate partnerships do not influence our editorial content.
Apple's work to expand the footprint of its iPhone-based mobile payment service continues more than half a year after its debut, and while the company expects to bring a number of large merchants on board before the end of 2015, though it appears to be an uphill battle.
"We've spoken to all of the top 100 merchants in the U.S., and about half will accept Apple Pay this year, with many more the following year," an Apple representative told Reuters. Apple Pay is currently available at more than 700,000 retail stores and self-service kiosks — Â like soda machines — Â in the U.S., with a Canadian expansion reportedly on tap.
Some merchants are reluctant to cast their hat in with Apple, however. Of the 98 largest brick-and-mortar retailers in the U.S., "nearly two-thirds" told the news agency that they had no plans to support Apple Pay this year, compared to just 4 that pledged to accept it.
"They have been pushing hard and it's been that way for months," a source at one retailer said, despite that company declining to participate. "They have called and tried to persuade us even after we communicated our decision to them."
Many of those surveyed said that there was not enough demand from customers to justify the capital expenditures necessary to add Apple Pay, while others decried the inability to gather customer information during transactions.
"What is the return on investment?" Ahold USA executive Maureen Elworthy is quoted as saying at an industry event. "The [return] is negative." Ahold USA is the parent company of supermarket chains Giant and Stop&Shop, among others.
Another stumbling block — Â cited by 19 of the retailers — is the restrictive nature of their MCX agreements, which prohibit them from accepting any other mobile payment system save for CurrentC before 2016. It's not clear how ironclad those agreements are, however, as major MCX contributor Best Buy is now offering Apple Pay support.