Review: LifeProof Fre Power turns iPhone into a long-lived, ruggedized giant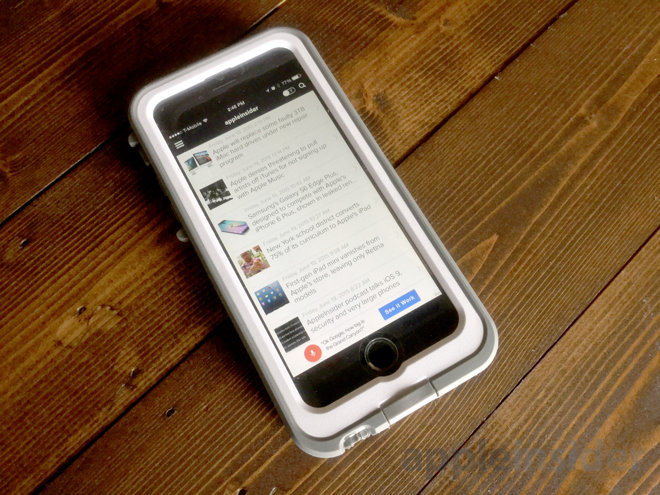 LifeProof Fre Power
4.5 / 5
---
AppleInsider may earn an affiliate commission on purchases made through links on our site.
LifeProof's Fre Power case promises to make an iPhone 6 virtually indestructible, both literally and in terms of battery life — and in that it mostly succeeds, even if there are sometimes tradeoffs to cope with.
Like other LifeProof cases, the Fre (pronounced "free") Power is above all advertised as dirtproof, snowproof, drop-proof, and waterproof. The manual in fact insists on testing the waterproofing immediately, before inserting an iPhone, by submerging the assembled case in a bowl of water for 30 minutes.
In this small-scale testing, at least, the Fre Power did well. When we checked, the inside appeared dry, except for a handful of tiny drops we suspect landed there after cracking open the case. Officially the product should be able to last an hour at depths down to 6.6 feet, assuming everything is assembled properly.
That process can be a little tricky, mind you. Although there are just two layers, snapping them together requires so much force that we had to lay the bottom one down on a desk or table to push down with both hands — another thing the manual recommends, incidentally. Before this, an O-ring had to be pressed into some tiny crevices.
Testing drop protection was a little too risky, but it's safe to say that the case is built like a tank — every surface except for the screen protector is covered in thick rubber or plastic, and because it has an integrated battery, it's especially tough in the back. Raised bezels should make it extremely difficult to crack or shatter an iPhone's display.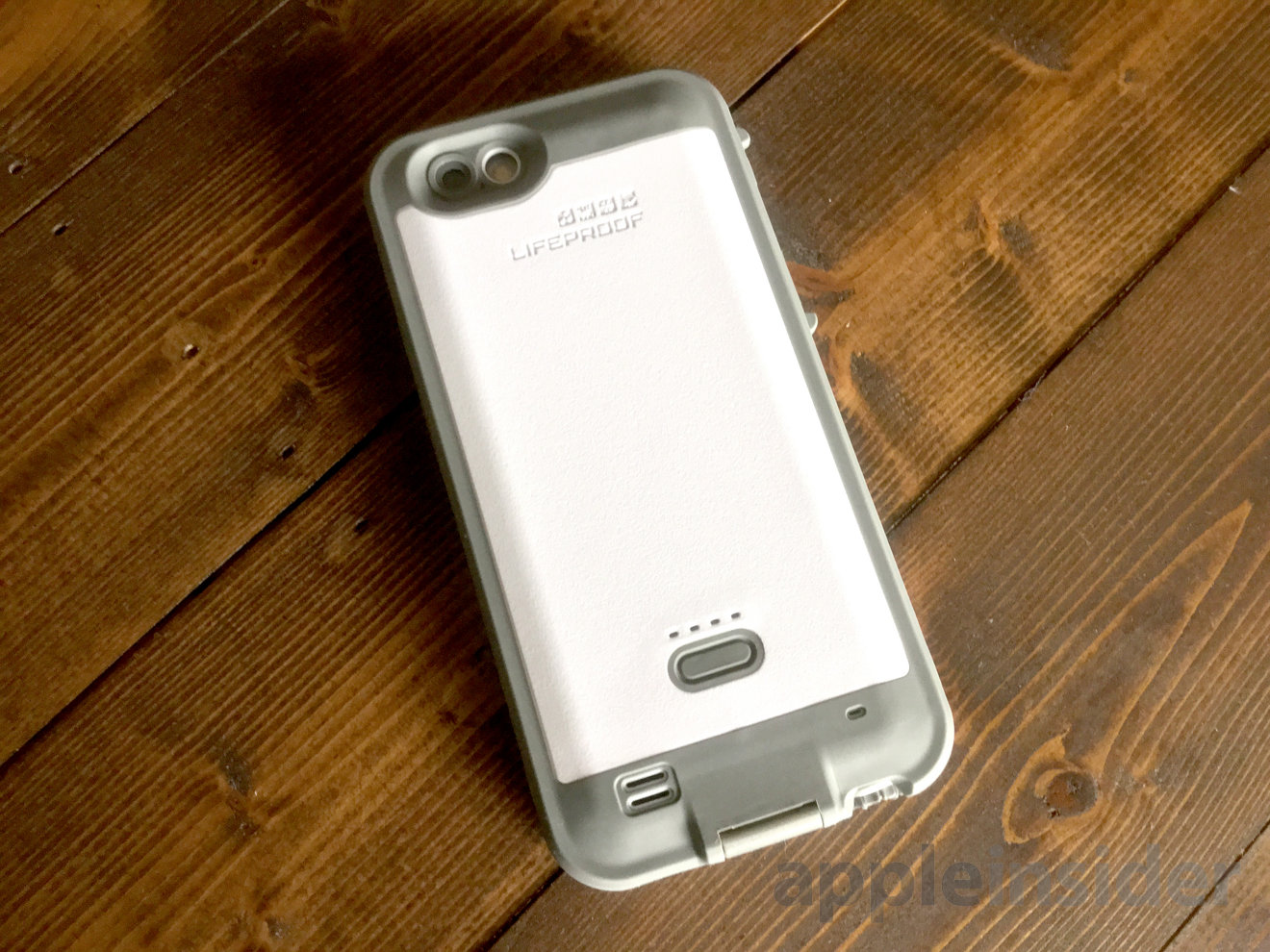 The battery is of course one of the main reasons to buy the Fre Power over other rugged cases, and it performs about as well as one could hope for. It's rated at 2,600 milliamp-hours, which is about enough to fully recharge an iPhone.
We let our iPhone drain its internal reserve down to 10 percent over a span of 24 hours before switching the case's battery on. Within two hours the phone was back up to 99 percent with some marginal case power to spare, although the phone never managed to reach 100 percent until it was plugged in.
That leads us to some of the flaws with the case. For one, forget about charging its battery from a computer's USB connection — while it technically works, it's so slow as to be completely impractical. A wall outlet is the only real option, if a non-issue for people who charge their phone overnight.
More significant is that while the case needs just one port for charging itself and an iPhone, as well as syncing, it's a micro USB connection that can render a lot of Lightning accessories useless. A hinged lid would prevent the case from working with some docks anyway, which is a sin even in an era of Bluetooth speakers and Wi-Fi sync.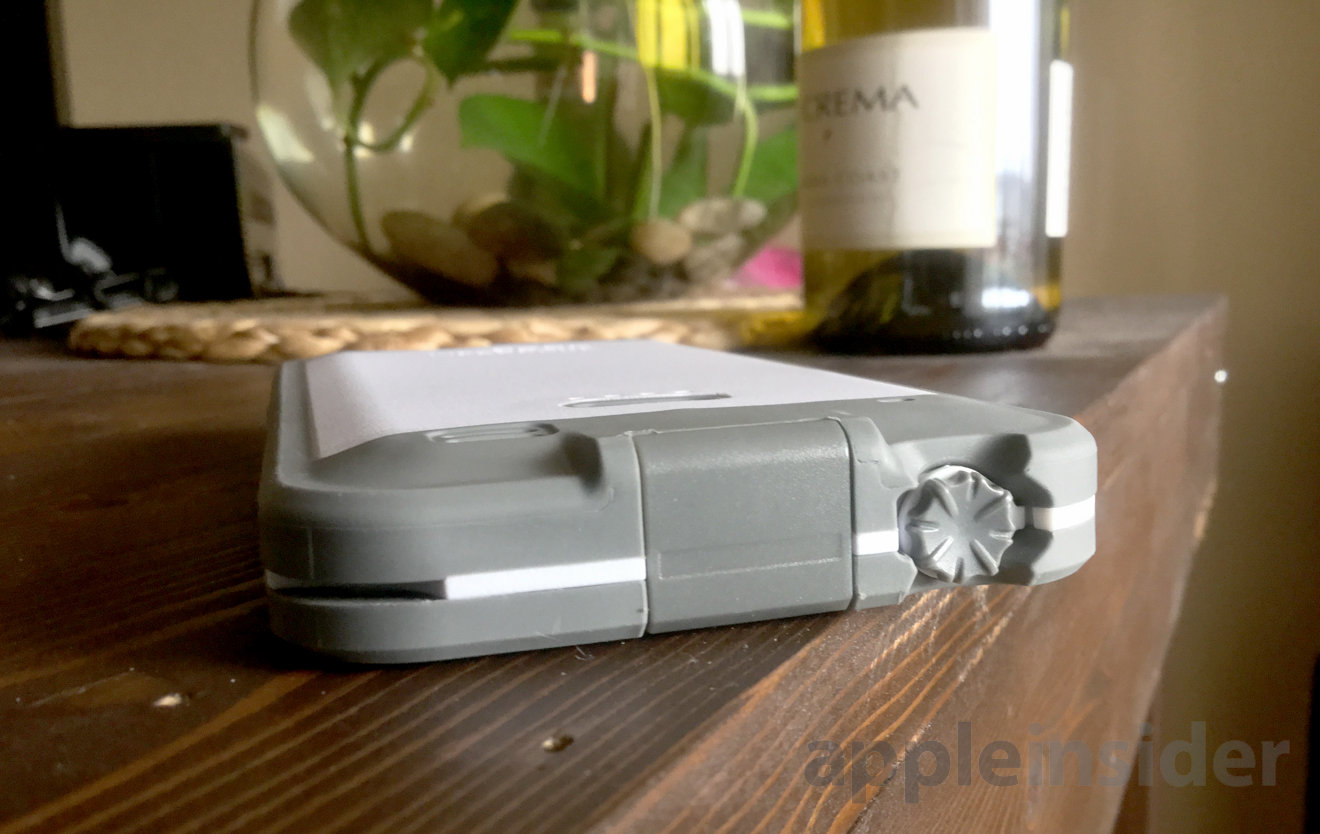 The case also affects the feel of using an iPhone. The screen protector is a little mushy, for lack of a better word, especially the thinner portion over the home button. The power and volume buttons become a little less responsive, and for whatever reason, the mute switch suddenly has to be flipped in reversed directions to turn it on and off.
That being said, it all functions well enough to be liveable. There's no pressing repeatedly to get Touch ID or the touchscreen to work.
The biggest obstacle for some people will simply be how huge and heavy the Fre Power is. It makes an iPhone 6 seem almost as large as a 6 Plus, and far weightier and thicker than either. There are some pockets and car mounts it just won't fit.
Conclusion
If a person is willing to accept these sacrifices, though, the Fre Power is a great choice. More than just about any other case, it removes the stress of carrying around a smartphone. There's no worry about dropping an iPhone on a sidewalk or running out of power on a long trip.
The real question is whether it's worth spending $130 on a case, especially when many people replace their phone every two or three years. For the average person, perhaps not, but people who absolutely need protection and extra battery life should be more than satisfied.
Score: 4.5 out of 5
Tough as nails
Fully waterproof
Doubles battery life
Charges and syncs through single port
Expensive
Bulky and heavy
Micro USB port renders Lightning accessories unusable
Makes buttons less responsive
Where to buy