How to follow and get updates from your favorite artists in Apple Music Connect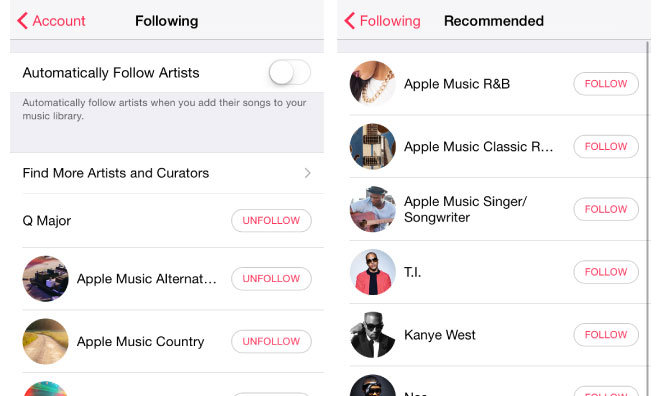 Connect, a Tumblr-like social network for musicians and their fans, is a tentpole feature of Apple's new streaming music service. AppleInsider takes a look at how easy it is to follow and get updates from your favorite artists using Connect.
Connect has been highly touted by Apple, but is actually one of the simpler features of Apple Music. Following a specific artist is easy: just access their individual page and tap the "Follow" button — Â they'll automatically start showing up in your Connect stream.
You can get to an artist's page in a variety of ways. Just tap their name when you're looking at the detail view of an album or song, or use the universal search field to find their individual pages directly.
You can manage your entire list of followed artists from your account page. To access it, tap the small outline of a person that can be found in the upper left of most screens, then tap "Following" — Â this will bring up a list of every artist you're following, and you can unfollow any artist from there.
Apple will allow you to automatically follow any artist when you add their music to your library, an option that can be enabled or disabled from the same screen. Tapping "Find More Artists and Curators" will bring up a list of follow recommendations based on your library and the artists you already follow.