First look: Hands on with the new Phantom 3 Professional iOS-connected camera drone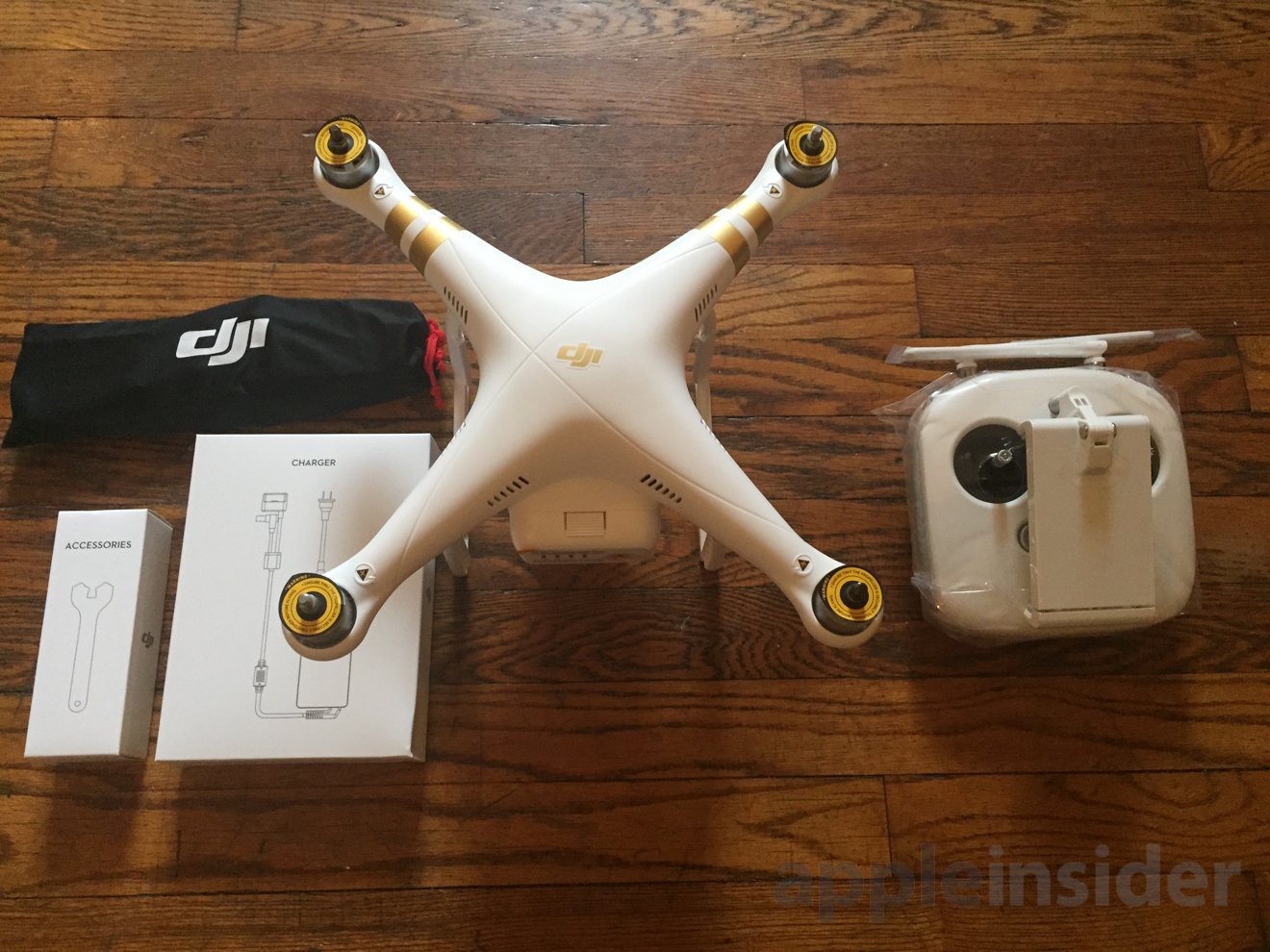 DJI's new Phantom 3 Professional flying camera drone has a distinctly more premium feel when compared to its predecessor, thanks largely to an overhauled hardware controller that's a massive improvement to what was already a great accessory. AppleInsider offers a first look.
The new Phantom 3 Professional Quadcopter looks largely the same as its predecessors, aside from some new gold trim intended to make it stand out from the lower-end model. But the star of the show on the drone itself is the all-new 4K video camera, capable of capturing super smooth, ultra-high resolution video footage from the skies.
The 4K camera is attached to the same style of gimbal found on the previous-generation Phantom 2 Vision+. But the lens on the new camera is larger, though the camera unit itself remains relatively small.
The rest of the upgrades to the drone itself are internal. The device has an improved 23 minutes of flying time, it's faster, and it also includes a vision sensor for indoor flight.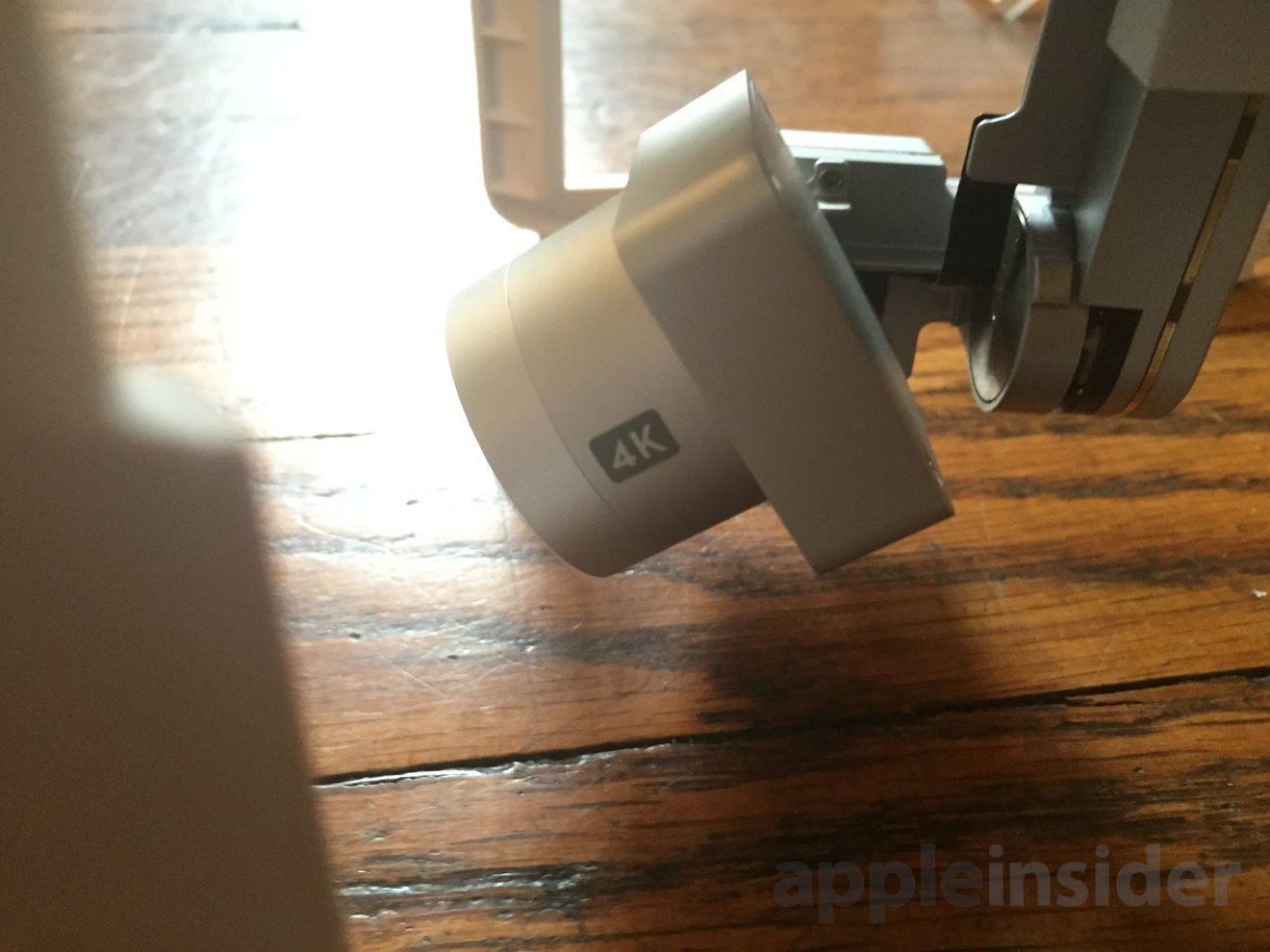 Right out of the box, though, the most obvious upgrades are to the physical controller.
We liked the previous DJI controller, and said so in our reviews. Having a physical controller is ideal for a relatively expensive flying camera, as opposed to touchscreen controls used by some other models.
But the new controller for the Phantom 3 has been overhauled in a big way. Up top, the clip is much larger and more robust, capable of holding a full-size iPad. A pair of extending arms also allow smaller devices, like an iPhone, to be securely snapped onto the mount.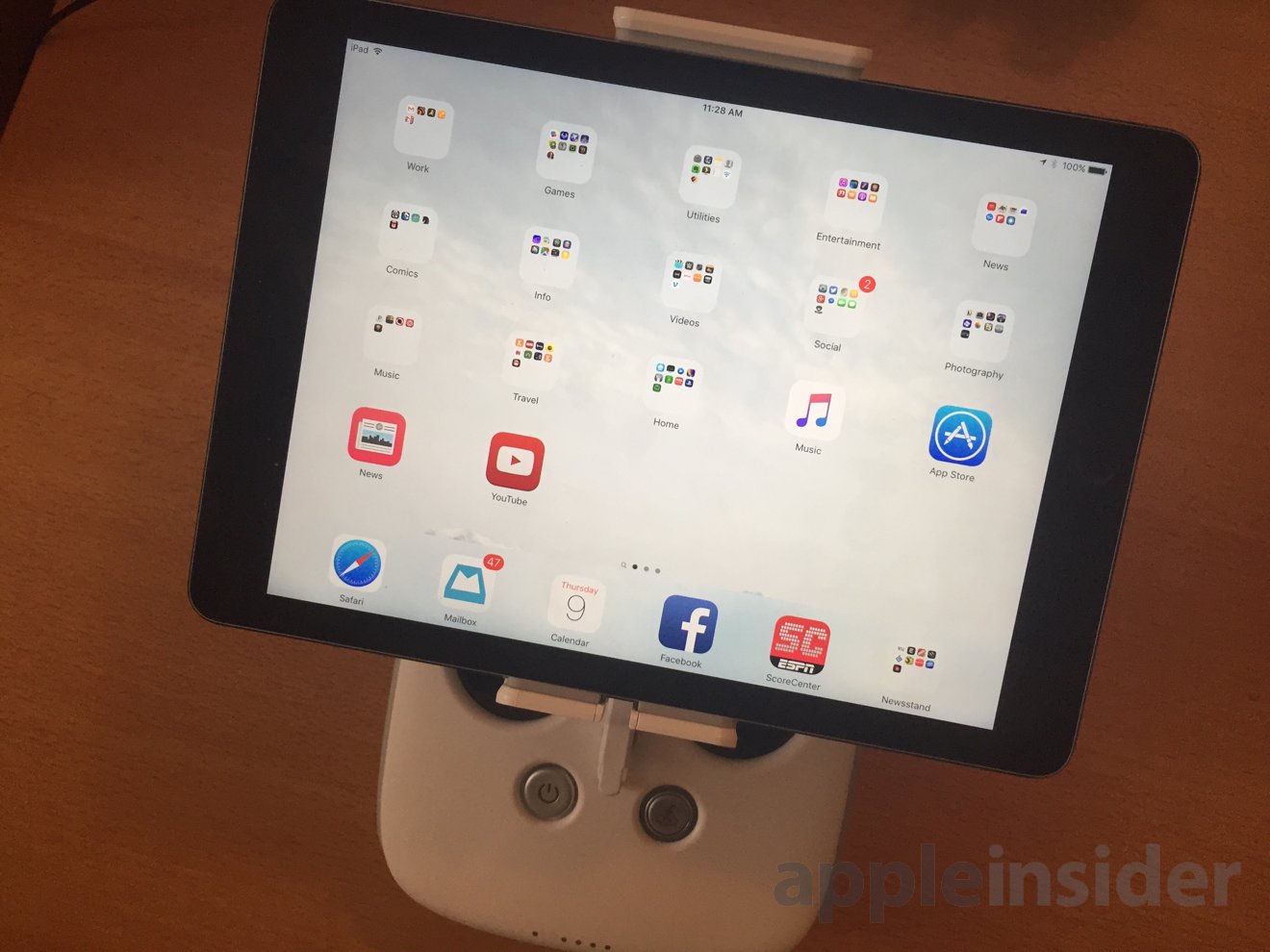 The sides and back of the transmitter have been outfitted with rubberized, comfortable grips. There are also hardware buttons for easily recording footage and bookmarking segments, making it so a user no longer needs to take their thumbs off of the control sticks to touch the screen on their iPhone or iPad.
Around back, there's also a full-size USB port where a user can plug in a Lightning cable to connect to their iPhone and iPad. This bypasses the Wi-Fi connection process — and thus, the entire Wi-Fi boosting hardware module that was connected to previous generation controllers.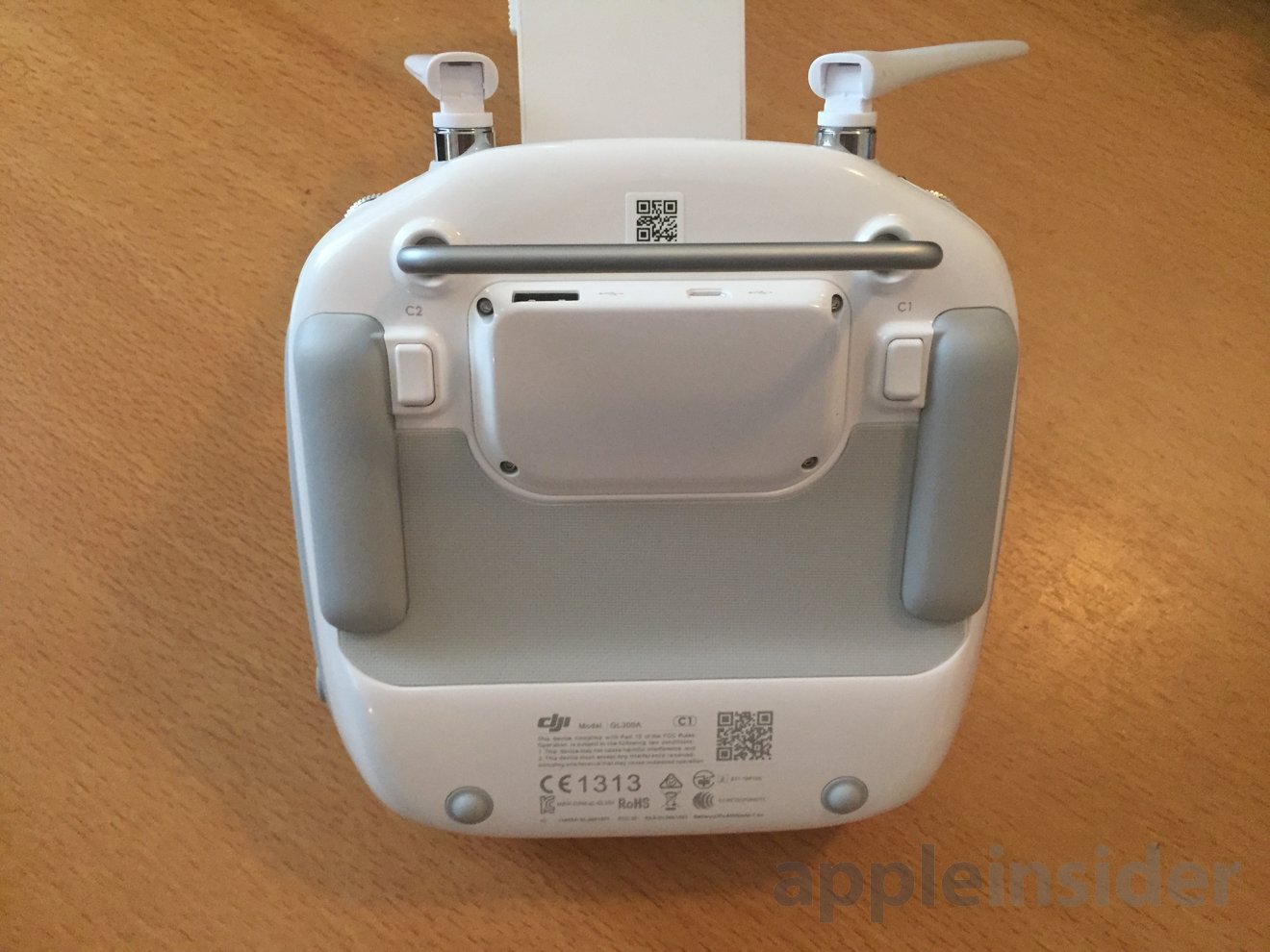 All of this supports new 720p high-definition app-based monitoring from the drone's camera, ensuring users can see everything crystal clear while the Phantom 3 is in flight. DJI says the 720p video monitoring is supported at a line-of-sight range of 1.2 miles.
AppleInsider will have much more in our full review of the DJI Phantom 3 Professional in the coming weeks. It's available for $1,259 from partner B&H with free expedited shipping.
The entry-level Phantom 3 is expected to become available soon, priced at $999.