Motorola unveils larger Moto X Style and Moto X Play phones, updates Moto G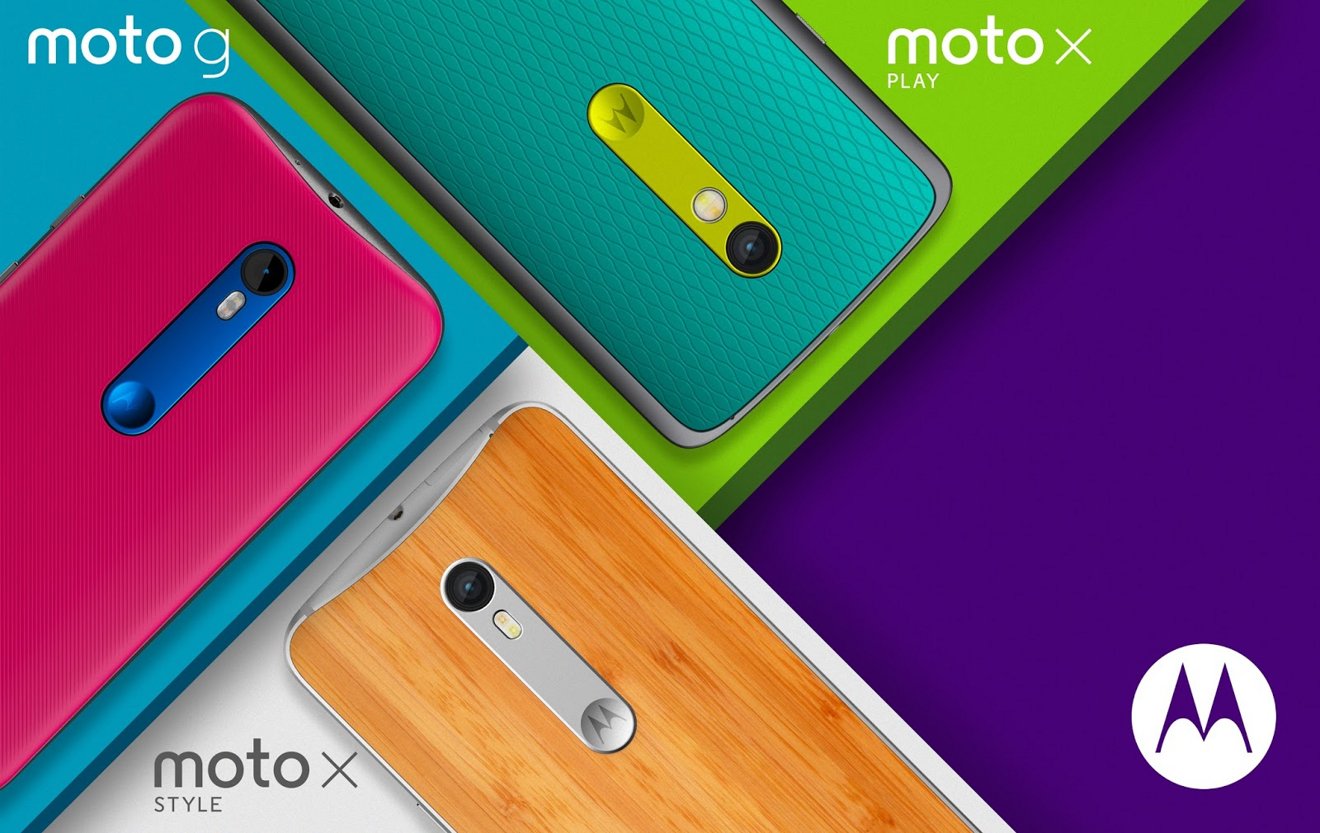 Motorola on Thursday announced three new Android smartphones, including the flagship Moto X Style, a device that will compete head-on with Apple iPhones expected to launch this fall.
The Style has a 5.7-inch, quad-HD screen, leaping ahead of the 5.2-inch 1080p display on last year's Moto X. Inside is a Snapdragon 808 processor, 3 gigabytes of RAM, and a 21-megapixel rear camera paired with a 5-megapixel front module, both of which have flash. The phone also has front-facing stereo speakers, and like its predecessor can be customized with different metal accents and back materials, among them new new silicon options.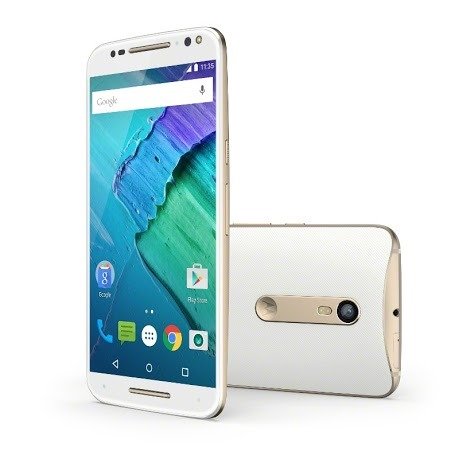 A 3,000 milliamp-hour battery should supply up to 30 hours of "mixed use," according to Motorola, and offer a feature called TurboCharge that can restore 10 hours of battery life with a 15-minute charge. 16, 32, and 64-gigabyte storage options will be available — owners will also be able to insert micro SD cards sized up to 128 gigabytes.
Motorola has yet to reveal pricing or a firm release date for the standard edition, but promised that the device will be "$200 to $300 less" than competing Apple and Samsung phones, and run Android Lollipop 5.1.1 with OS additions such as Moto Assist and Moto Display. In September shoppers will be able to pick up a Pure Edition, starting at $399, unlocked for all U.S. carriers and without any Motorola add-ons.
The Moto X Play scales back to a 5.5-inch, 1080p screen with a Snapdragon 615 processor and 2 gigabytes of RAM. It does however have a water-repellant body, and a 3,630 milliamp-hour battery which should let the phone run up to two days. Internal storage is limited to 16 to 32 gigabytes, expandable via micro SD.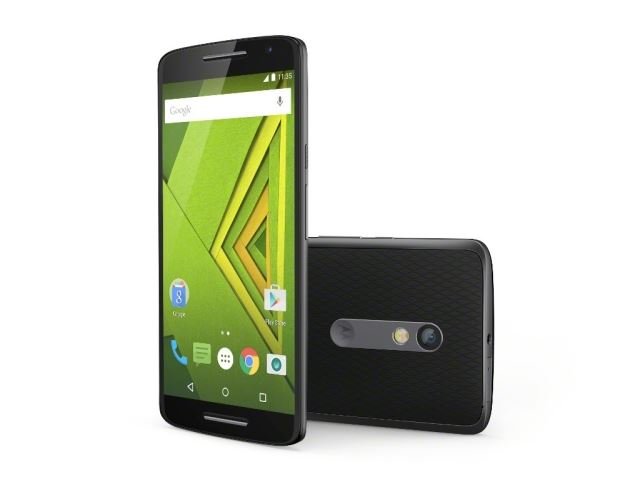 The Play is launching in August, but only in Canada, Europe, and Latin America. In the U.K. it should start at £299 ($467).
Finally, the budget-oriented Moto G has been upgraded with a waterproof shell, Moto Maker body customization, a 2,470 milliamp-hour battery, and a Snapdragon 410 processor paired with a vanilla version of Android 5.1.1. The rear camera now uses the same 13-megapixel module from the Nexus 6.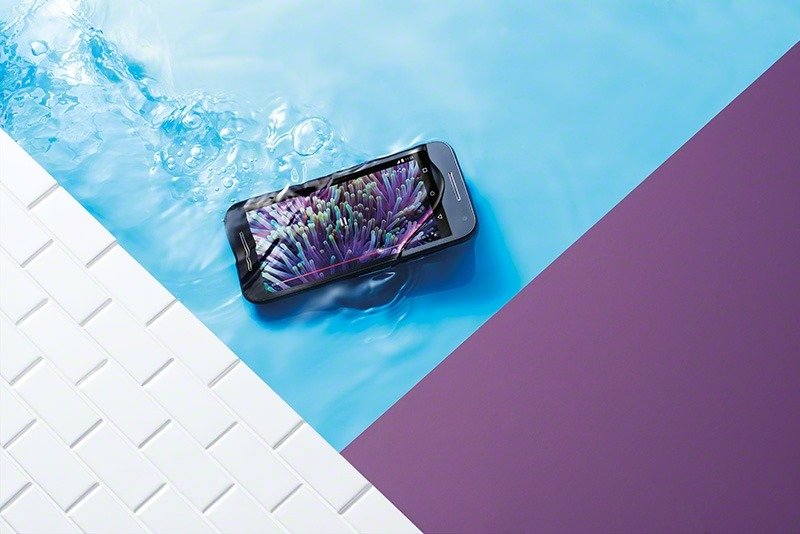 The phone has 1 gigabyte of RAM by default, upgradeable to 2. The device is otherwise unchanged, with a 5-inch 720p screen and 8 gigabytes of internal storage, though that can be supplemented by micro SD.
The base model of the Moto G goes on sale today for $180 in the U.S., or £160 in the United Kingdom. Moto Maker, however, pushes prices up to $220 and £180.