New Apple TV expected, but streaming video service questionable for Sept. 9 event, Piper Jaffray says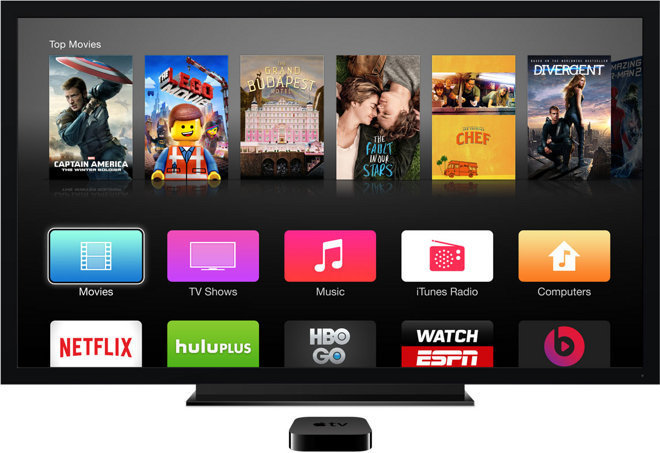 Apple is expected to unveil a brand new Apple TV in less than a month, but consumers waiting for a new companion streaming video service from the Cupertino-based company may have to wait longer, according to investment firm Piper Jaffray.
Analyst Gene Munster issued a note to investors on Thursday, a copy of which was provided to AppleInsider, in which he characterized a new content offering from Apple as a "wildcard" for its anticipated Sept. 9 event. Munster characterized it as a 50-50 chance that the company opts to unveil its forthcoming new content offering at the keynote presentation.
"We believe Apple's eventual content offering will include the majority of the network channels plus major cable offerings like ESPN, AMC, TNT, and TBS," he wrote.
Cable cutting options continue to grow, led by Sling TV — which offers a range of live channel streams — Â including sports on ESPN — starting at $20 per month. Apple is widely alleged to be engaged in talks with content providers for a forthcoming streaming TV service.
Though those talks are said to be progressing, it's likely that any delays for a new streaming service would be due to negotiations with networks. One report from last month alleged that Apple's interest in live feeds of local broadcast channels were a major sticking point in the talks.
As for the Apple TV hardware, it's expected to be unveiled at a rumored Sept. 9 event, where the company will also showcase its next-generation "iPhone 6s" series.
Munster said on Thursday that the Apple TV update is "overdue," with the hardware not having been updated in a meaningful way since early 2012. It's expected that the new Apple TV will feature a dedicated App Store, Siri voice controls, and a new Bluetooth touchpad remote.
While a new Apple TV will help solidify Apple's presence in the living room, Munster doesn't believe it will greatly affect the company's bottom line. Priced at a presumed $99, Munster estimates that every 25 million units sold would add just 1 percent to the company's calendar year 2016 revenue.