Philips adds new wireless dimmer to Hue lighting range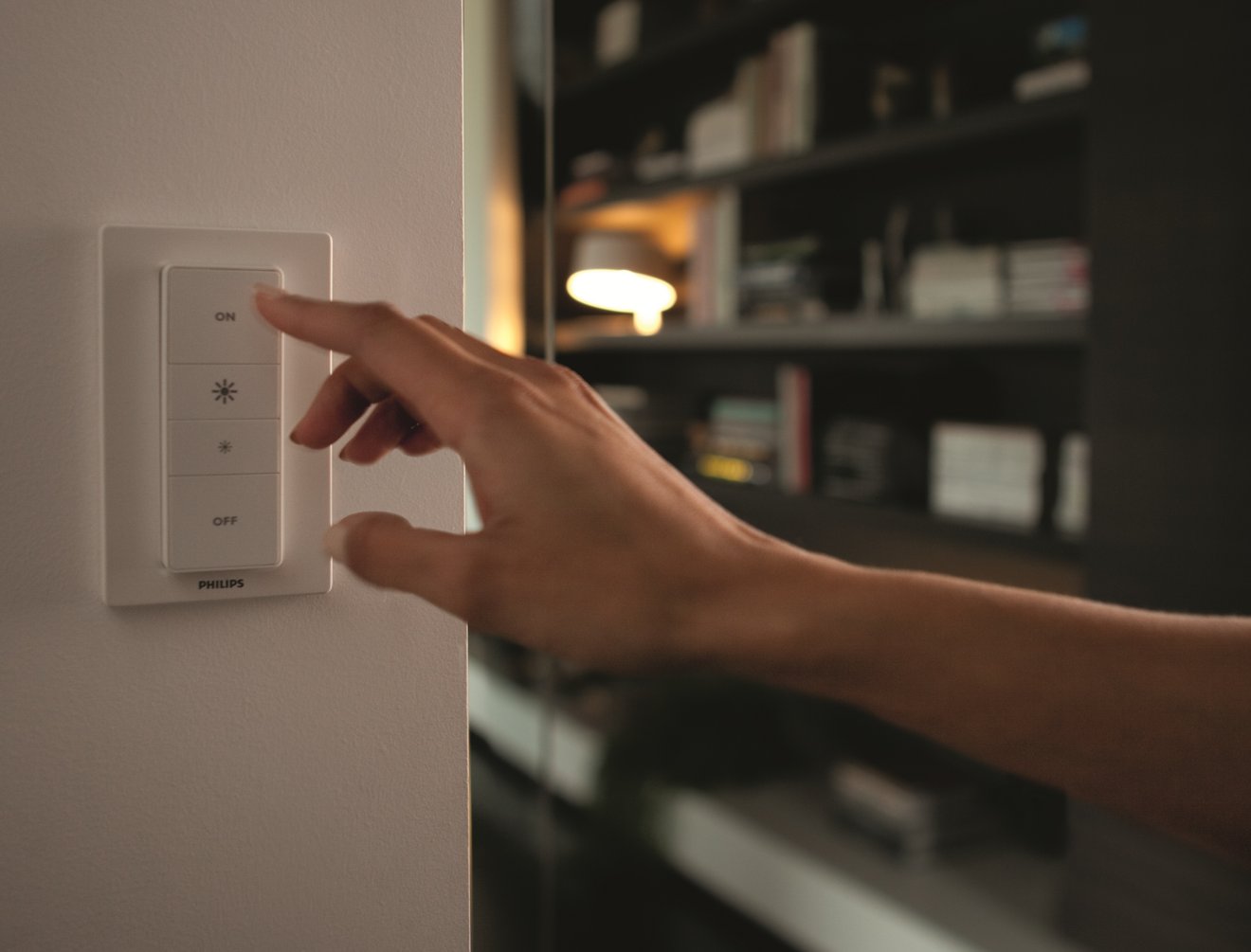 AppleInsider is supported by its audience and may earn commission as an Amazon Associate and affiliate partner on qualifying purchases. These affiliate partnerships do not influence our editorial content.
Fans of Philips's popular Hue programmable LED lights now have a more tactile way to control the bulbs' brightness with the announcement of the new Hue wireless dimming kit.
The Hue wireless dimming kit ships with a standard Hue white light bulb and the dimmer itself, which is battery powered. The dimmer sports four buttons — Â on, off, brighter, an darker.
An included wall plate can be used to make the dimmer act as a wall switch, though it can also be removed and used as a standalone remote control. A single dimmer can control up to 10 white Hue lights, though it can't be used with other Hue products.
The dimmer also does not appear to be compatible with Apple's HomeKit, though Philips has pledged to update its range with HomeKit compatibility this month.
"The Philips Hue wireless dimming kit is the lightbulb moment that will spark the natural progression into the modern, connected home," Hue marketing chief Leonardo Avezzano is quoted as saying, somewhat hyperbolically, in a release. "Not only does the kit show how simple it is to have clever products in your home, but like all Philips Hue products it is entirely future-proof. With the kit, anyone is able to begin enjoying the simplicity of modern dimming."
Philips's Hue wireless dimming kit will go on sale later this month for $39.95.