Apple's customer service suffers in Q2, study says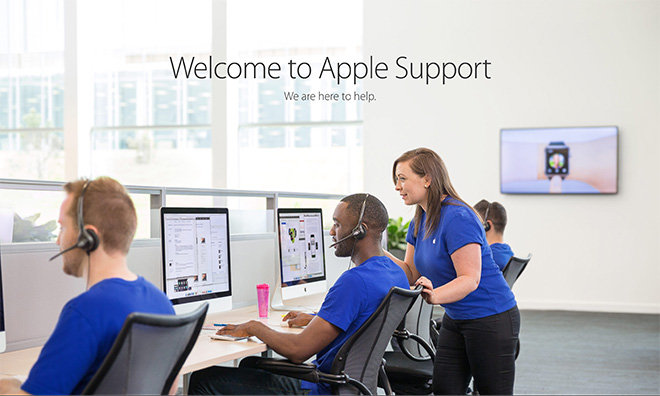 AppleInsider may earn an affiliate commission on purchases made through links on our site.
A study from market research firm StellaService published this week seemingly reveals a rapid decline in Apple's customer service capabilities, from a slight slip in shipping fulfillment to longer wait times for online and phone support.
As represented in the latest Stella Benchmarks report, which monitors and evaluates online retailers through daily performance evaluations, Apple's combined shipping, returns and customer support metrics landed it in 25th place overall for the second fiscal quarter of 2015. The results stand in stark contrast to a third-place finish in the fourth quarter of 2014.
It should be noted that StellaService recently modified its benchmark scoring methodology and was therefore unable to compare quarter-on-quarter results.
Under the new system, Apple dropped to 14th place when it came to shipping online orders, a metric judged on correct product fulfillment, checkout issues, product damage during shipping, delivery time and more. For example, shipping fulfillment now stands at about 2.6 days, down from 3.1 days during the same time last year. Apple also improved on same-day shipping, with StellaService technicians seeing fulfillment on all such orders for the last eight consecutive months.
Apple also took 14th place in returns, which was scored based on evaluations pertaining to refund authorization time, inclusion of packing labels, availability of prepaid packing labels and overall processing time, among other metrics. Importantly, it took an average of 4.4 days to receive a refund for returned merchandise, nearly twice as fast as the collective performance of all other monitored electronic and media companies.
Interestingly, the iPhone maker failed to rank as a top-25 company in phone, email and chat services, areas in which the company traditionally excels. Scores for these measurements were based in part on speed, for example total time to a live phone operator or chat specialist. For fiscal quarter two, the time it took to reach a live representative by phone slowed by about 30 seconds to 121 seconds, close to the segment average of 128 seconds. On the bright side, Apple representatives boosted issue resolution rates to 99 percent.
Chat wait times increased to 63 seconds on average over the past quarter, up from 34 seconds in the quarter prior. While chat availability remained at 100 percent, issue resolution rates fell from 97 percent to 94 percent, sequentially. Although Apple's chat wait time is some 20 seconds slower than the sector average, agent availability and issue resolution metrics are much higher.
Increased phone and chat support wait times seem to be growing issues for Apple as the company steadily grows its customer base. When Apple Watch preorders launched in April, for example, phone response wait times nearly tripled, while chat wait times saw a six-fold increase.