Brussels Apple Store offers glimpse at radical design changes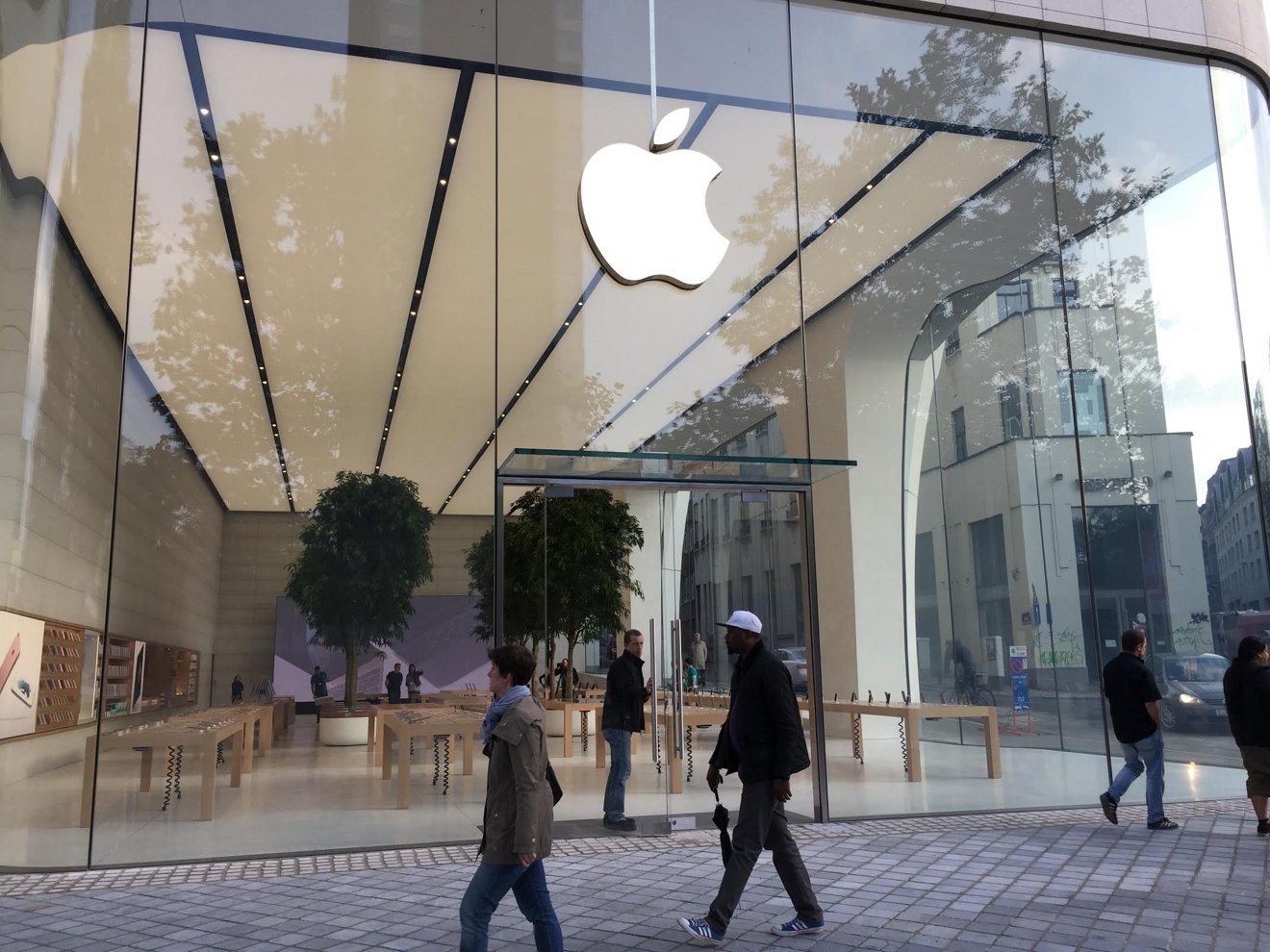 Apple's new store in Brussels, Belgium — officially opening Saturday — will sport a look and layout unlike any other location, suggesting trends for upcoming outlets.
Although the company's signature display tables are in place, the shop also has wooden product shelves that more closely resemble a fashion outlet or bookstore, photos obtained by AppleInsider show. Beats headphones, for example, are hung on wooden knobs, and even iPhone cases are arranged in a more attractive manner.
The Apple Watch is highlighted through both display tables and a wall presentation. A Saturday launch of the Watch in Belgium was confirmed earlier on Thursday.
Several trees occupy the middle of the store, and Le Soir footage shot at a press preview features a giant video display towards the back.
A number of reports have indicated that Apple is moving its stores in a more fashion-oriented direction, spearheaded by retail head Angela Ahrendts — formerly the CEO of Burberry — and newly-appointed chief design officer Jonathan Ive. A major driver of the change is believed to be interest in attracting more luxury shoppers to the Watch.
The Brussels outlet shares similarities with a proposed shop near Memphis, hinting that future expansions will share the same design cues.