Latest Apple Music spot ropes in star power to tout curated playlists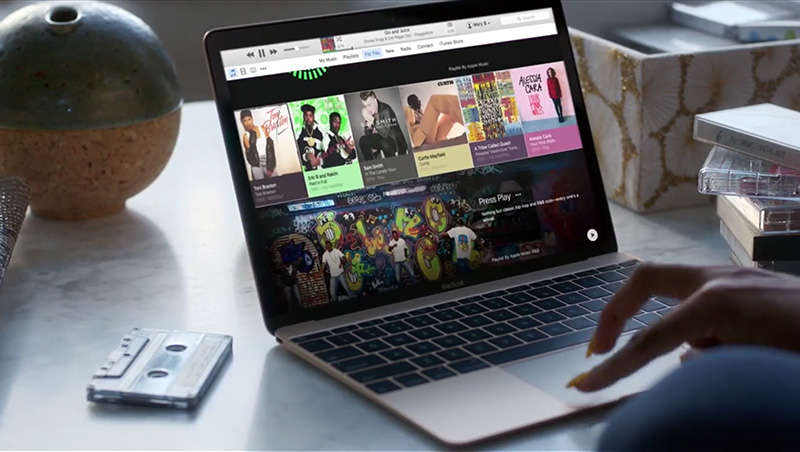 During this year's Emmys, which aired Sunday, Apple debuted the first in a series of three Apple Music ads promoting playlist features with the help of singer Mary J. Blige and actresses Taraji P. Henson and Kerry Washington.
In the minute-long spot directed by Ava DuVernay (Selma, Middle of Nowhere), Henson and Washington show up at Blige's house for a get together that quickly evolves into an impromptu mixtape party. Blige pulls out a stack of cassettes, bemoaning the once arduous process of picking the right songs and transferring them to tape.
Luckily that's all in the past, as Apple Music makes playlist creation easy by cataloging music into lists curated by humans and pushed out to users based on specific tastes, moods and preferences. As Washington says, "It's like you have a boyfriend that makes you a mixtape in your laptop."
Apple is pushing bespoke playlist curation as a tentpole feature, one the company believes helps Apple Music stand apart in a crowded industry. For example, playlists are a major component of the Music app's "For You" section, which provides users with custom tailored tunes, and enable content discovery in the "New" music section. Current featured lists include those created by Apple Music editors and third-party curators.
Playlists, the new mixtapes.
The commercial ends with the tagline "Instant boyfriend mixtape service," and screens advertising $9.99 monthly pricing and the Apple Music logo.
After the ad aired, DuVernay said on Twitter that two more spots starring Blige, Henson and Washington are expected for release later this week. It is not clear if the upcoming commercials will continue with the playlist functionality theme, or concentrate on other features like content exclusives and Beats 1 Radio.
The launch of Apple Music in June marked the start of an aggressive ad campaign that has so far featured emerging artists, established musicians and Hollywood stars. For example, a commercial created especially for the MTV Video Music Awards starred the Weeknd with a special appearance from John Travolta.