Apple redesigns iTunes Connect, updates Apple Store app for iPhone 6s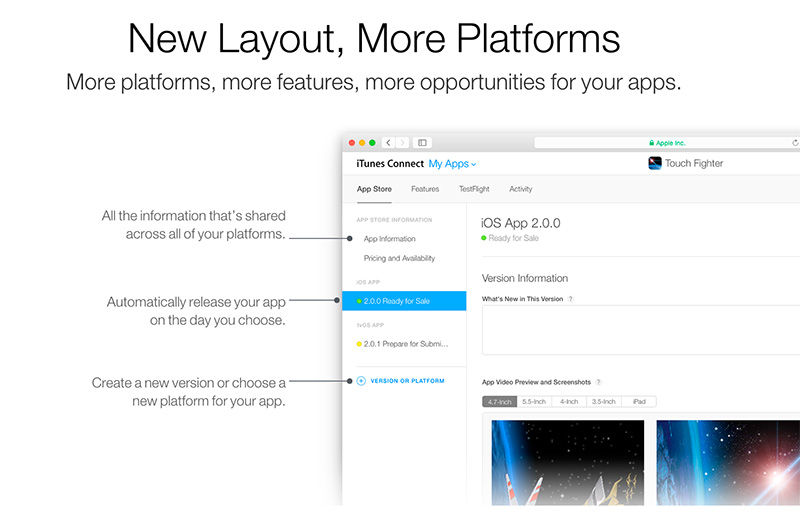 Ahead of Friday's iPhone 6s release, Apple pushed out a redesigned iTunes Connect content management Web tool for developers, and issued an updated Apple Store app with support for iOS 9 and iPhone 6s features like 3D Touch.
Compared to previous iTunes Connect designs, the version debuted on Thursday sports a revamped user interface more in line with Apple's consumer-facing Web assets, as seen in an overview posted to the company's developer website.
Perhaps the biggest functional feature addition is an automatic release feature that lets developers specify a date and time they want their app to be published to the App Store after it passes review. Pricing and availability options are also enhanced with easier control over promotional price and regional rollout settings.
The TestFlight management window also receives a makeover with a cleaner layout enabling quick access to multi-platform testing, build history and version control.
Apple details other small UI improvements and feature additions directly on iTunes Connect.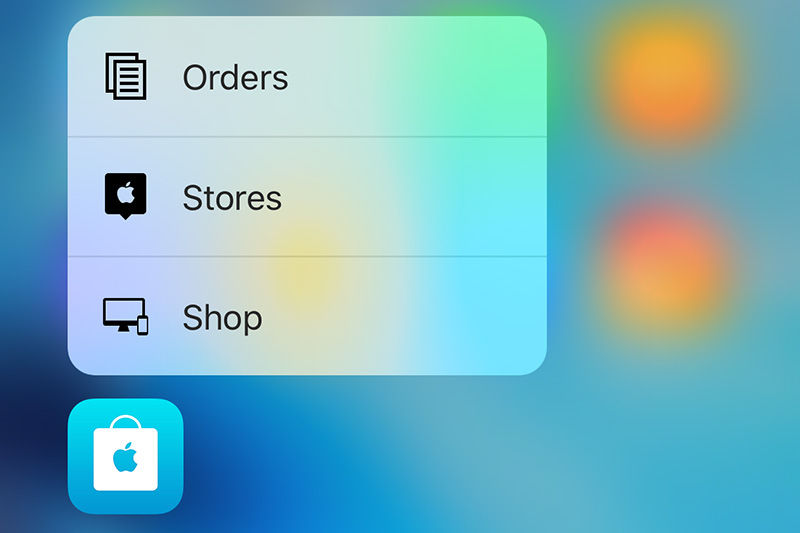 The Apple Store iOS app also received an update on Thursday, bringing iOS 9 compatibility improvements and support for iPhone 6s and 6s Plus hardware.
While not a major update for current iPhone owners, those getting their hands on an iPhone 6s or 6s Plus tomorrow will be able to access device-specific features like 3D Touch. For now, the Apple Store app only takes advantage of Home Screen Quick Actions, which in this case lets users navigate to orders, store locator and main shop panes.
Apple also notes iOS 9 compatibility upgrades, but fails to detail specific changes.