Apple releases OS X 10.11 El Capitan with Safari 9, new Spotlight search, Split View, more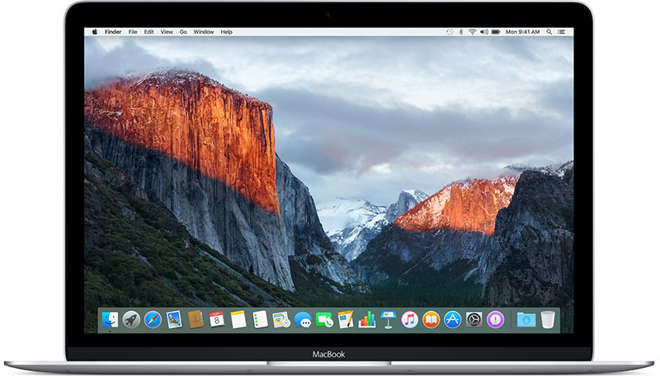 Apple on Wednesday released to the public the completed OS X 10.11 El Capitan, making a variety of enhancements to features like Safari and Spotlight, while simultaneously ramping up Mac performance.
Spotlight now lets users search for files and other content in natural language, and access new kinds of information such as weather, stocks, and public transit schedules. Some other system-wide feature additions include a Split View fullscreen mode, a more streamlined Mission Control, and a series of upgrades to Chinese and Japanese language support, such as new fonts and better keyboard and trackpad input.
Safari now supports pinned tabs, pushing Web video via AirPlay, and muting tabs via the Smart Search field. Maps users can search for the aforementioned public transit info, and also push directions to an iPhone, much like Google Maps.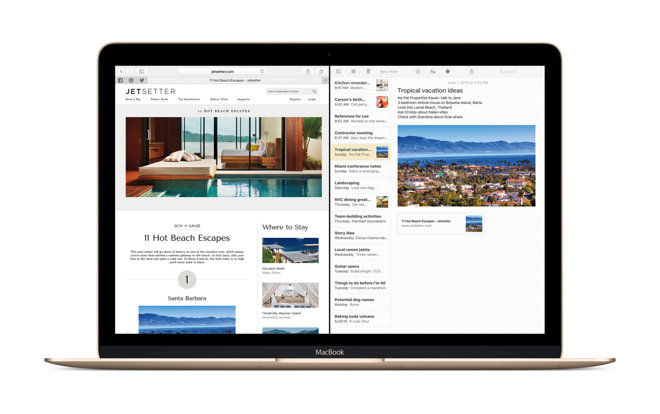 Mail has gained a redesigned fullscreen view, iOS-style swipe gestures for marking or deleting items, and the ability to quickly add contacts and Calendar events based on message content.
Again mimicking iOS, El Capitan's new Notes app supports checklists and attaching photos, videos, URLs, and map locations. Support for the app extends throughout OS X, for example letting users share a webpage as a note while in Safari.
The Photos app has been improved with support for third-party editing extensions, and more options for sorting albums and tagging faces and locations.
Games and other graphics-intense apps should run faster thanks to the addition of Apple's Metal technology. The company is promising speedier performance in general though, in areas such as app launch, task switching, and PDF viewing.
The El Capitan upgrade is a free download available through the Mac App Store. Safari 9 is also available to users of OS X Yosemite, though that version doesn't support pinned tabs.