Google inaugurates Accelerated Mobile Pages project to help publishers, advertisers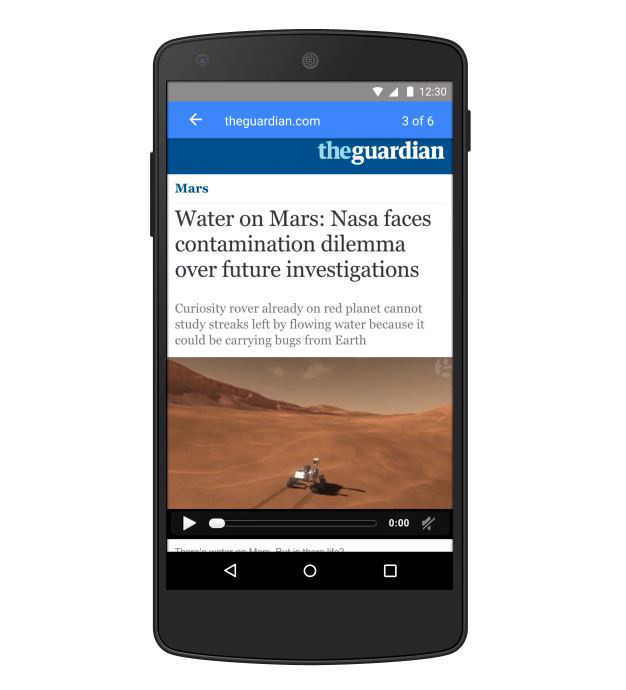 AppleInsider is supported by its audience and may earn commission as an Amazon Associate and affiliate partner on qualifying purchases. These affiliate partnerships do not influence our editorial content.
Google on Wednesday announced a new open-source project dubbed Accelerated Mobile Pages, intended to increase the hits publishers receive on articles, and hence the public's exposure to advertising.
The company noted that whenever a page takes too long to load, readers tend to go elsewhere. In response it has developed AMP HTML, a multi-platform framework based on existing technologies. In theory the effort should allow "lightweight" mobile webpages which nevertheless have video, animation, still graphics, and ads.
An initial specification is being made available today through GitHub, and a demo has been produced for Google Search. Other Google products (like Google News) will incorporate AMP over time, and the company has signed up just under 30 publishers, plus other partners like Twitter, Pinterest, Wordpress, and Adobe Analytics.
Part of the AMP initiative involves a new caching strategy in which publishers can host their own content, but take advantage of Google's caching servers for faster distribution. Those servers are being made free to use.
Although most of Google's revenue is derived from advertising, the company is promising to support a wide variety of ad formats and networks, along with subscriptions and other paywalls. A caveat is that AMP-compatible formats can't harm the end experience.