Apple Pay coming to Starbucks, KFC, Chili's in 2016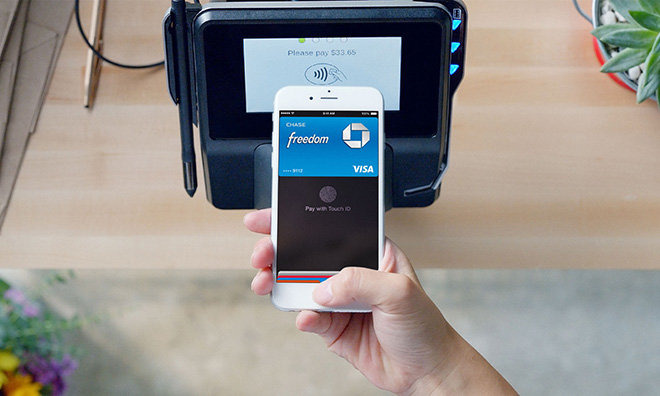 Apple Pay is about to expand its footprint in a big way as Starbucks, KFC and Chili's locations across the U.S. are preparing to support Apple's touchless payments service in 2016, with pilot programs rolling out this year.
At the Code/Mobile conference on Thursday, Apple Pay executive Jennifer Bailey told Re/code's Ina Fried that select Starbucks locations will introduce compatibility in a pilot program before the year is out, with wide availability set for 2016. Also on tap for integration are major dining franchises KFC and Chili's, additions that promise to expand Apple Pay's reach to new demographics.
According to CNET's Shara Tibken, Bailey said KFC holds a special place in her heart because the fast food chain was her first employer.
As for Starbucks, the coffee purveyor was one of the first major chains to adopt mobile payments services through a barcode-method method built into its app. In practice, the app replicated a physical Starbucks rewards card with options to reload via Apple Pay and track purchases, meaning iPhone users were able to add it to the iOS Wallet app (formerly called Passbook). The scan-to-pay technology accounts for 20 percent of all in-store Starbucks transactions, reports Re/code. It is not known if Starbucks will count Apple Pay transactions toward its rewards program.
Bailey went on to outline upcoming loyalty program additions from Walgreens, Kohl's, Coca Cola, Whole Foods, Panera Bread and more.