First look: Inboard M1, an electric skateboard that you can control & lock with your iPhone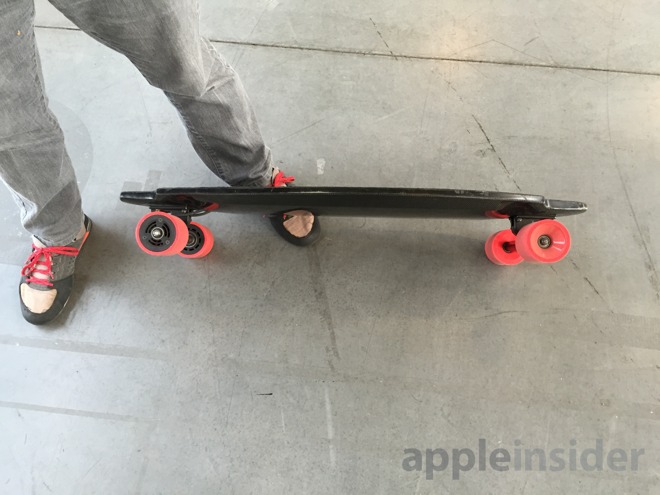 AppleInsider may earn an affiliate commission on purchases made through links on our site.
The forthcoming Inboard M1 electric skateboard offers Bluetooth connectivity to both the iPhone and Apple Watch for controls, information, and even securing the device. AppleInsider had a chance to go hands-on with the accessory Friday.
Inboard was on-hand with a prototype build of its board at the Launch Mobile, Wearables & Internet of Things summit this week in San Francisco. There they demonstrated how its upcoming product will offer unique connectivity with Apple's ecosystem, giving riders more control and insight over their board.
AppleInsider previously reviewed the Yuneec E-Go, another iPhone-connected electric skateboard, and found it to be a great product. But the Inboard M1 offers a number of unique differences that allow it to stand on its own.
Most notably, the Inboard is pitched as the world's first skateboard that features motors inside the wheels. Featuring electric motors housed within the two rear wheels of the board, the M1 lacks the sight of an undercarriage where other, competing boards house their motor.
And with a user-replaceable battery integrated into the deck itself, the Inboard M1 boasts a sleek design that makes it very similar in appearance to a traditional, non-powered board.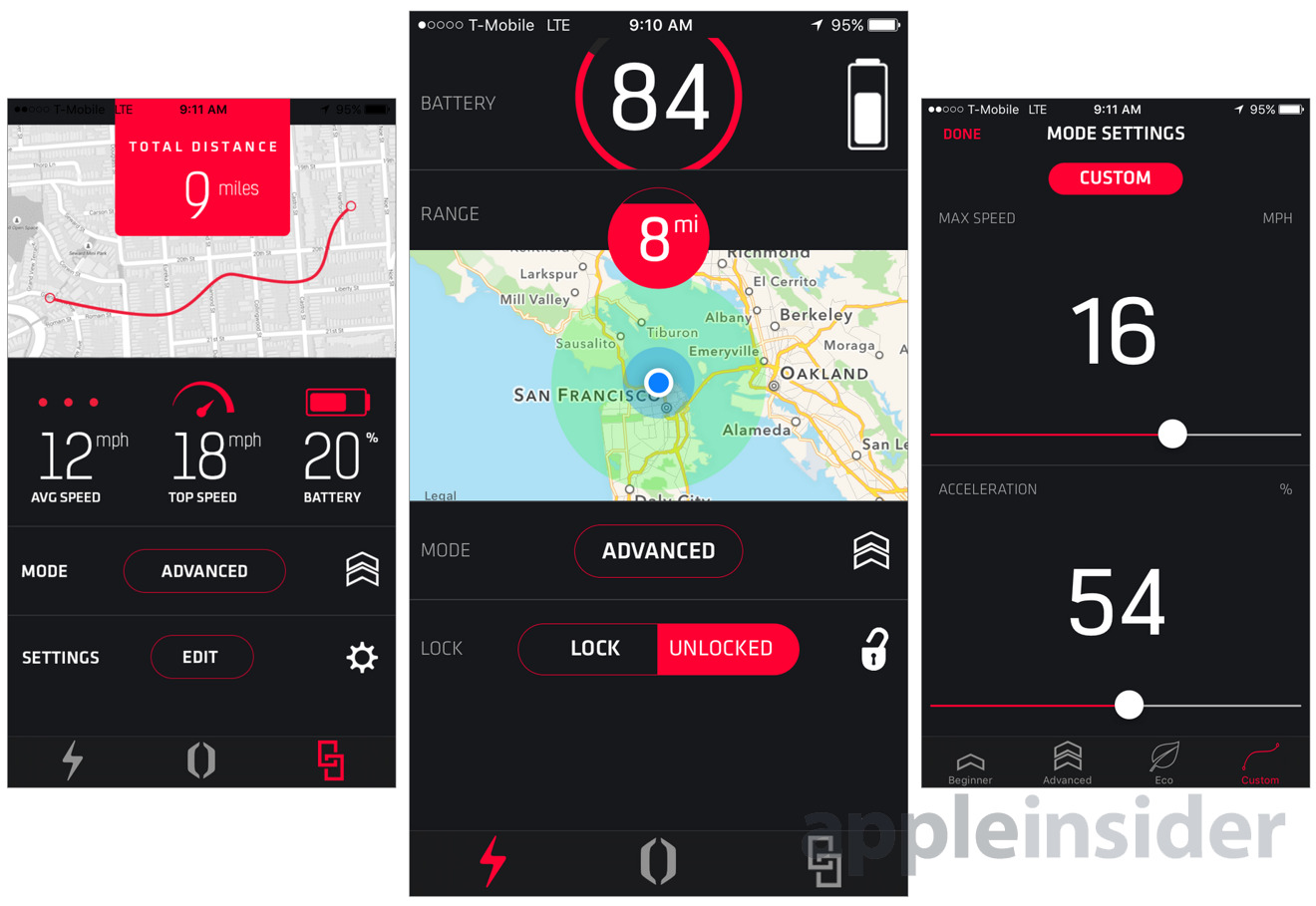 In our hands-on Friday, Inboard told AppleInsider that the unique wheel-encased motors on the M1 come with a two-year warranty, while the battery will last 5 to 6 years. And unlike other products featuring integrated, non-removable batteries, users can even buy a spare battery for the M1 and swap it through a unique, discreet door atop the board.
The M1 weighs 14.5 pounds, and the model we tested on Friday remains in the prototype stage. The final product will have a 10-mile range and can cruise at speeds up to 24 miles per hour, the company says.
In our tests, the iPhone app pairs quickly to the board. Control is intuitive — Â simply tap and hold anywhere on the screen, and slide as you hold it for more or less speed, allowing for eyes-free safe controls.
You have to tap and hold to get the control screen, and you can't leave it without tapping a specific 'X' on the display, so you can't accidentally lose the controls while riding.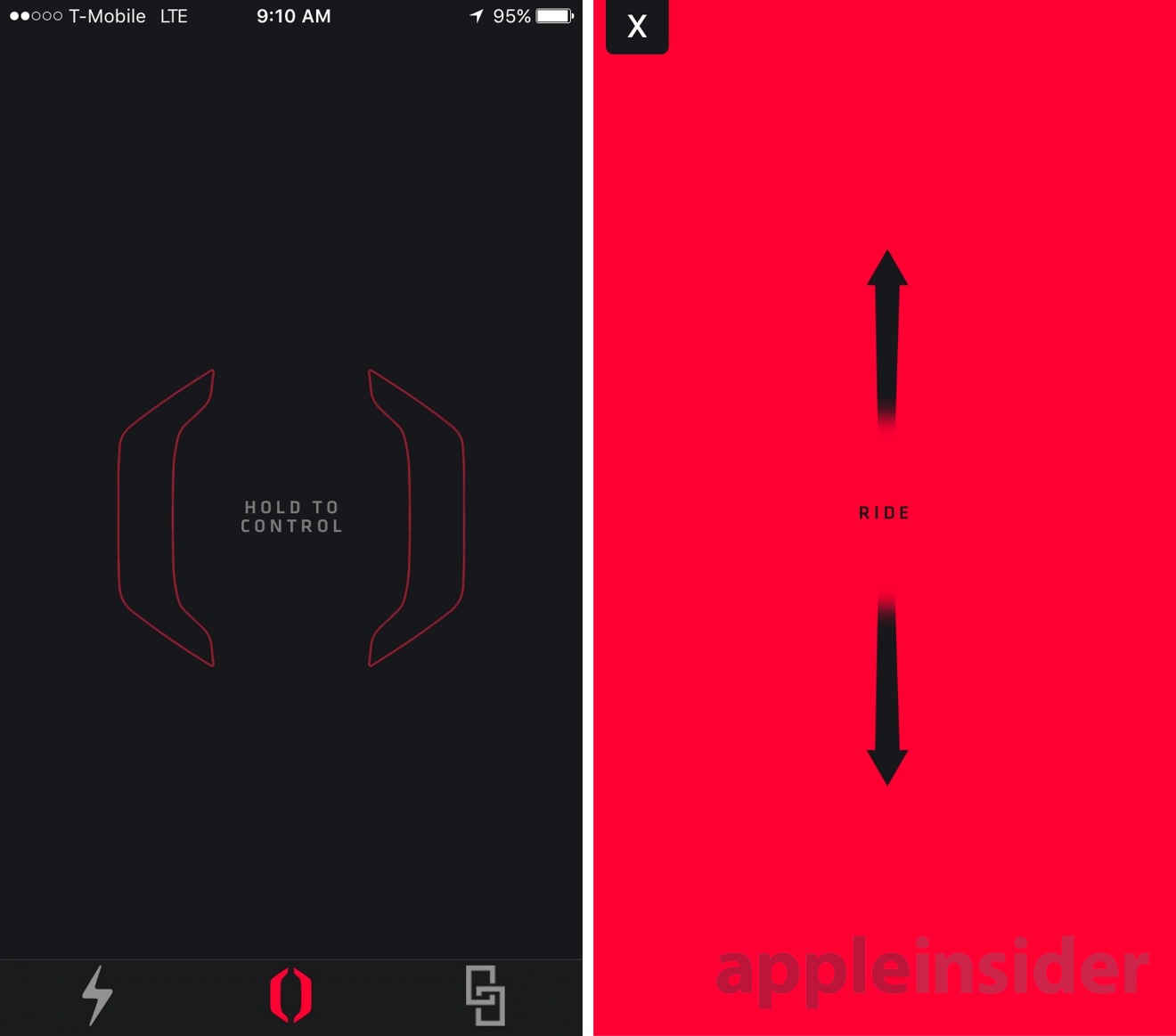 The app includes a slower beginner mode, as well as a mode for more advanced riders. It features default settings for for maximum speed and acceleration, but users can customize these to their liking.
The app will also allow users to "lock" the board's wheels, preventing it from being used, helping to deter theft or unwanted riding.
Inboard is even working on an Apple Watch app, which will display speed, battery life, and distance range at a glance.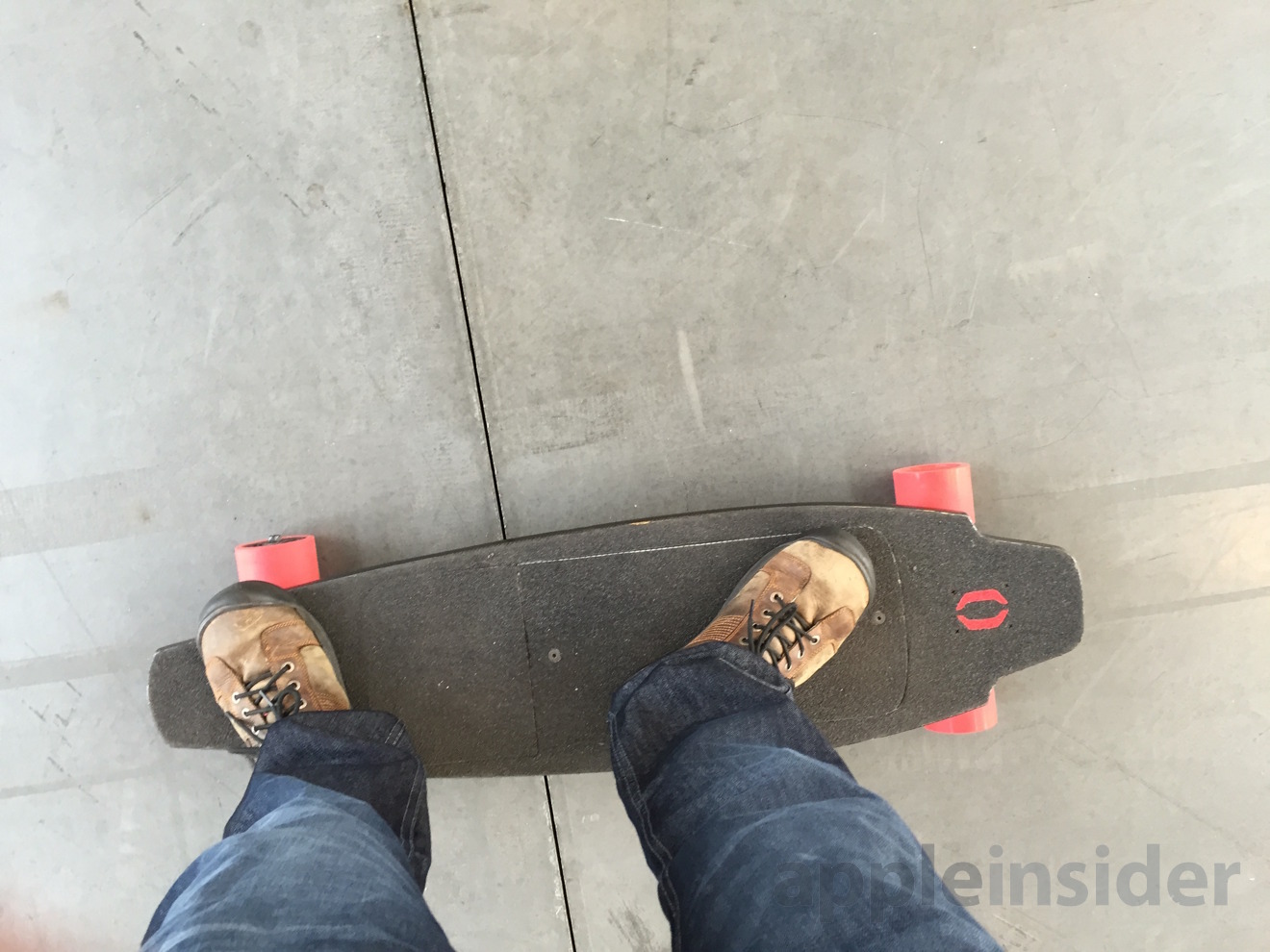 The M1 is also compatible with its own proprietary, physical controller which will ship with the board. Like the iPhone app, it's used to control speed while riding.
The Inboard M1 is now available to preorder for $1,399. Orders submitted today have an estimated shipping date of February to March of 2016.
Spare batteries and physical controllers will also be available for purchase separately. Replacement rear wheels shells will also be available to buy for $29.99 a pair, while the front wheels are standard.