Facebook begins rolling out Instant Articles to all iPhone app users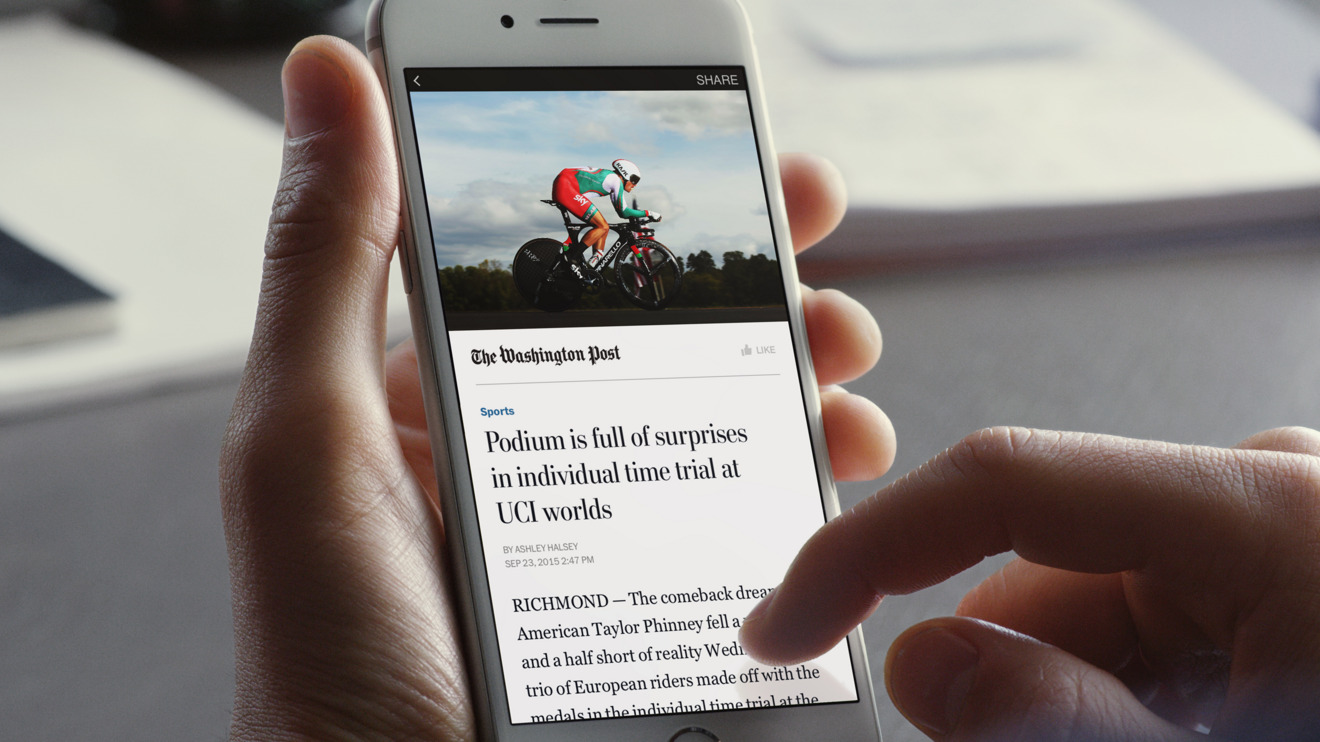 Facebook officially launched its Instant Article platform on Tuesday, initially making it available exclusively to users of the company's iPhone app, and with a relatively small number of American publishers on board.
Instant Articles have technically been available since May, but Facebook said that until today this was actually a beta test with a select group of users. The content should now be visible to all iPhone owners.
The first ensemble of U.S. publishers includes the likes of BuzzFeed, NBC, The Atlantic, The Huffington Post, and the New York Times, for a total of 14. In "coming weeks," Facebook added, dozens more will come on board, some examples being CBS, Gannett, The Onion, Mashable, Rolling Stone, and USA Today.
Unlike most links shared on Facebook, Instant Articles are actually hosted on Facebook servers, and should load as much as 10 times faster. The material is identified by a lightning bolt icon.
To make them more attractive, Facebook has also allowed publishers to implement new visual and interactive touches. NBC News articles, for instance, may feature videos that autoplay as a user scrolls, while BuzzFeed pieces support liking and commenting on individual photos and videos. National Geographic stories have geotagged images with interactive maps.
Publishers can sell their own ads and keeping all of that revenue, but can also rely on the Facebook Audience Network if there's any unfilled space.
Android support is entering beta today, and should go wide later in 2015.