LifeProof upgrades Fre Power battery case for iPhone 6s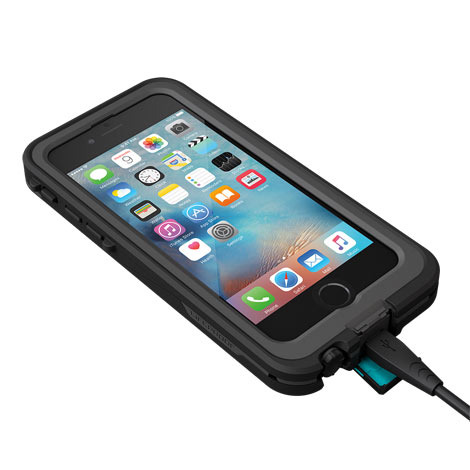 AppleInsider may earn an affiliate commission on purchases made through links on our site.
LifeProof on Thursday announced a new version of its ruggedized Fre Power battery case, updated to support the iPhone 6s.
The case features a 2,600 milliamp-hour battery, triggered by briefly pressing and holding a button on the back. LifeProof claims that this should double the working battery life of an iPhone. Once a device is fully recharged, the case automatically shuts off to avoid overcharging or wasting power.
Exterior layers should protect against drops up to 6.6 feet. The accessory is said to be waterproof to the same depth for an hour, thanks to things like port and button covers, and transparent protectors for the cameras, the display, and the Touch ID sensor.
Notably, LifeProof claims that the protectors won't interfere with 3D Touch gestures, Retina Flash, or Touch ID recognition.
The 6s version of the Fre Power costs $130, and should ship on Nov. 6. At the moment however only an all-black model can be preordered — blue and white/gray models are listed as "coming soon." There is no 6s Plus edition of the case.