Apple introduces 'Categories' section to tvOS App Store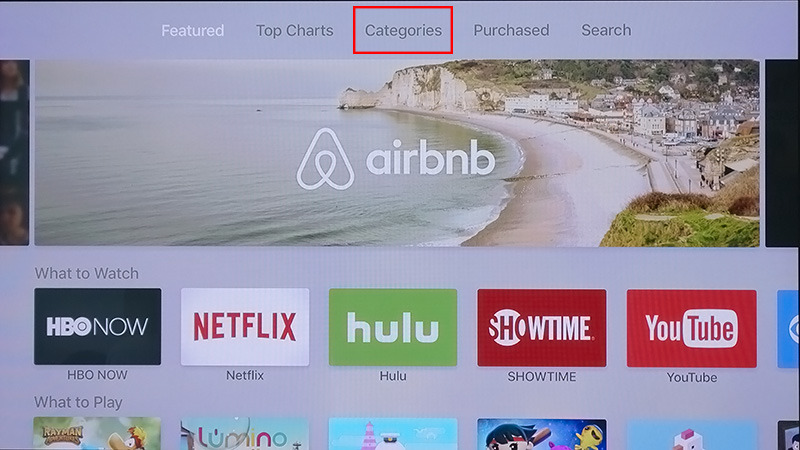 Continuing the build out of its all new tvOS App Store, Apple on Wednesday added a "Categories" section to the online marketplace's top navigation bar for a more streamlined app browsing experience.
As with the tvOS Top Charts section added on Monday, the new Categories section presents a more efficient browsing method than sifting through Apple's selection of Featured apps or using the cumbersome search tool.
Like the iOS App Store, Categories on tvOS lets viewers browse available apps by genre, though current offerings are limited to Games and Entertainment. The two categories are dominating the tvOS charts and are arguably of most interest to users.
As developers submit more apps Apple is expected to populate Categories with additional genre selections similar to those offered on the iOS and Mac App Stores.
Fourth-generation Apple TV owners can find the Categories section in the App Store's top navigation bar. If the browsing option is not present, force quit App Store in the tvOS app switcher and reopen.