Apple singles out shopping apps in new iOS App Store category [u]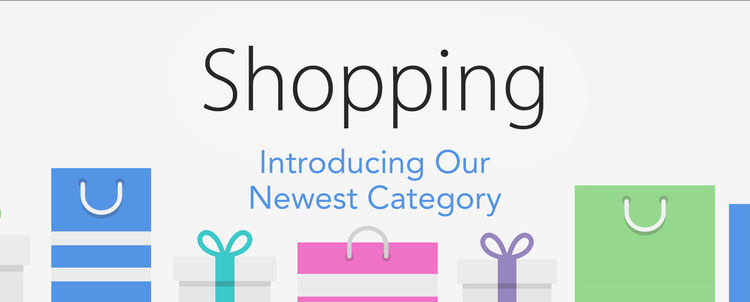 Apple added a new Shopping category to the iOS App Store on Friday to collect mobile banking, marketplace and coupon apps — including those that accept Apple Pay — in one easy to browse location.
Details on Apple's new addition were first reported by TechCrunch, which noted a new, dedicated "Shopping" category will be available to users worldwide once it launches. Previously, shopping-related apps were found in the "Lifestyle" section. Apple later confirmed availability in all 155 App Store territories through an announcement on its developer webpage.
With the new category active, iPhone and iPad users will be able to surface online banking apps that were previously scattered across different App Store categories. Being lumped together in a single category, or more specifically curated sub-categories, also boosts discoverability for lesser known commerce apps.
Also made more discoverable are apps supporting Apple Pay in-app payments. Apple added a "Shop with Apple Pay" subsection to denote such apps, while also introducing Shopping-related app collections for wedding planning, deals, shopping for kids, fashion and more. Prior to today's addition the apps now included in Shopping were mostly relegated to the Lifestyle section, meaning that category is now less bloated.
As noted by Apple, developers can select Shopping in iTunes Connect when assigning app categories for new and updated titles.
Update: A previous version of this article incorrectly stated Shopping was exclusive to the tvOS App Store. It has been updated to reflect the most current information.