Instagram testing next-gen ads leveraging Apple's 3D Touch, Apple Pay [u]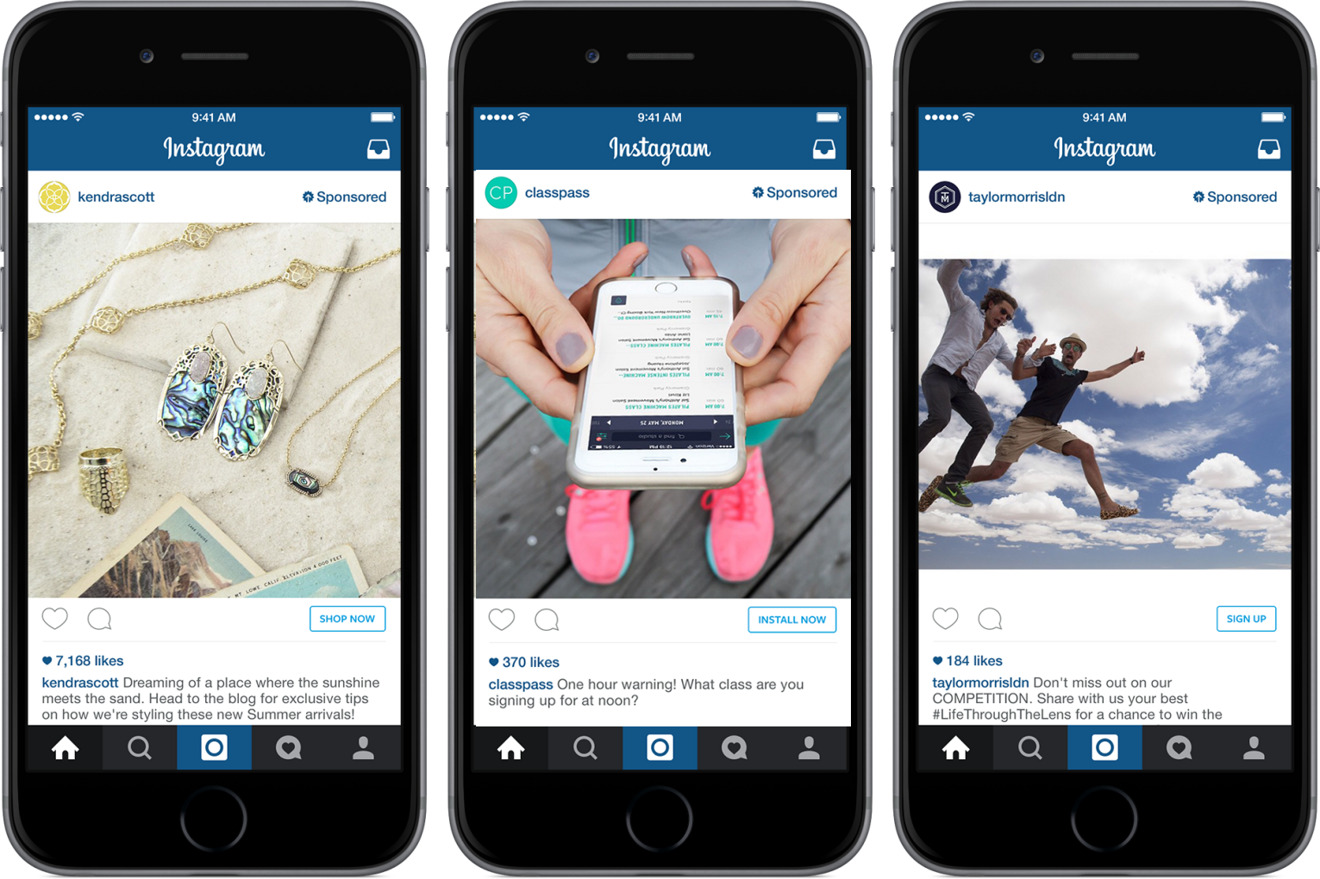 Facebook-owned Instagram is reportedly testing ads that exploit two of Apple's most recent technologies, 3D Touch and Apple Pay, as part of a broader effort to reap more cash from the photo-sharing service. [Updated with Instagram denial]
In the case of 3D Touch, people browsing an ad in their feed might be able to use it to switch among multiple product options, Digiday said, citing an anonymous ad agency executive. Apple Pay would allow people to buy products almost instantly.
Other ideas under consideration are said to be things like selling restaurant menu items directly from users' feeds, without the need to switch apps.
Facebook is believed to be concerned that it doesn't get enough credit for driving shoppers to make purchases. By letting people make direct purchases in Instagram, it could potentially draw in more advertisers.
Developers are largely only beginning to explore 3D Touch, which arrived with the iPhone 6s and 6s Plus in September. Although a number of apps have already been updated to support the technology, many of them only make use of homescreen shortcuts, or one or two in-app commands.
Update: An official Instagram statement sent to AppleInsider reads: "Mobile commerce is definitely a space we are looking at closely. However, this isn't something we are testing at this time."