Apple TV-focused Tech Talks going on world tour from December to February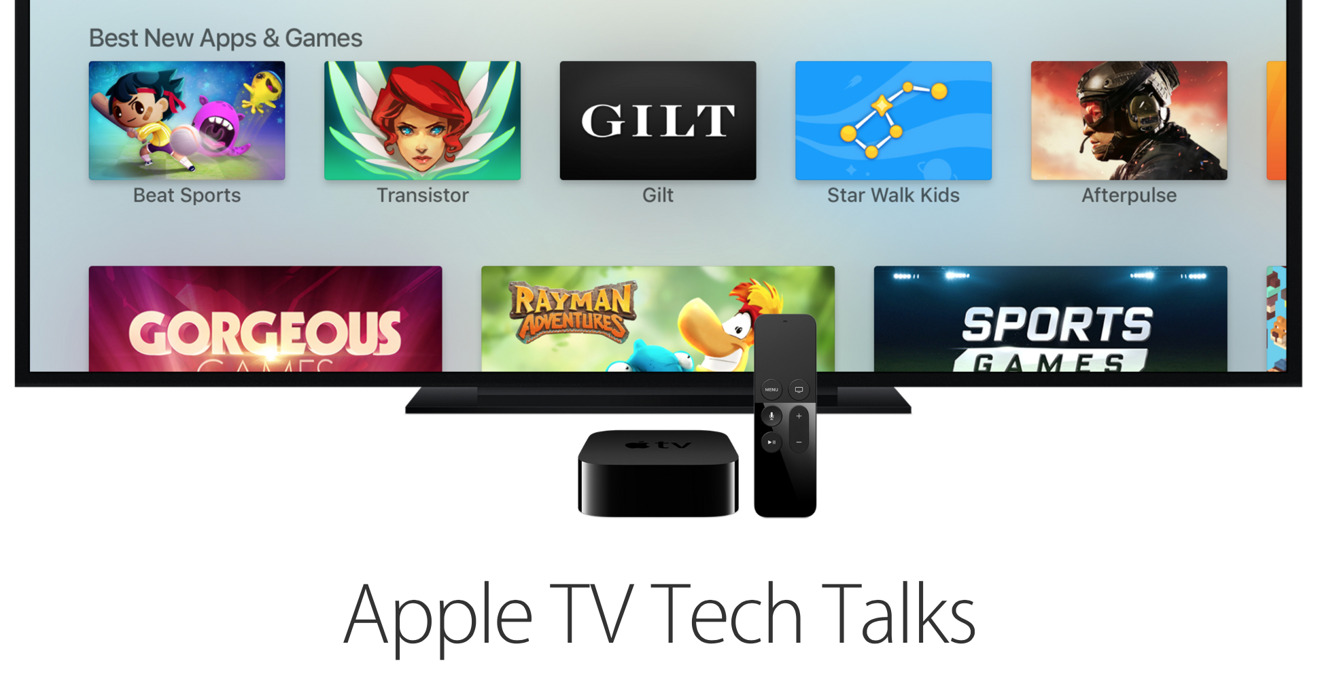 Experts from Apple will cross the globe in the coming months to help developers make better apps for the new Apple TV and its tvOS App Store, with 11 total Tech Talks scheduled for a two-month span.
The Apple TV Tech Talks will kick off in Toronto on Dec. 7, Apple announced on its developer site on Tuesday. From there, stops will span across the U.S. and Europe, before concluding with lectures in Tokyo and Sydney.
"Get in-depth technical information on building and designing for tvOS, learn refined coding techniques, and obtain valuable development instruction from Apple experts," the company said.
Attendees must register by Nov. 13 at 10 a.m. Pacific Standard Time for an opportunity to attend a local Tech Talk. The talks begin at 8 a.m. local time with registration, and go on to include morning and afternoon sessions, followed by a 5 p.m. reception.
And though Apple is traveling the world for these presentations, they will be delivered in English. Attendees are warned not to make any audio or video recordings of the Tech Talks.
Attendees 18 years of age or older must provide a government-issued photo identification before obtaining a badge for admittance. And attendees aged 13 to 17 must provide a passport or a current school ID.
The full list of stops for the Apple TV Tech talks are:
Toronto - Dec. 7, 2015
Los Angeles - Dec. 10, 2015
Austin - Dec. 14, 2015
Seattle - Dec. 16, 2015
Cupertino - Dec. 17, 2015
Cupertino - Dec. 18, 2015
Berlin - Jan. 8, 2016
London - Jan. 11, 2016
New York - Jan. 12, 2016
Tokyo - Jan. 21, 2016
Sydney - Feb. 3, 2016