Personal Pickup now available at Apple Stores in Canada and Australia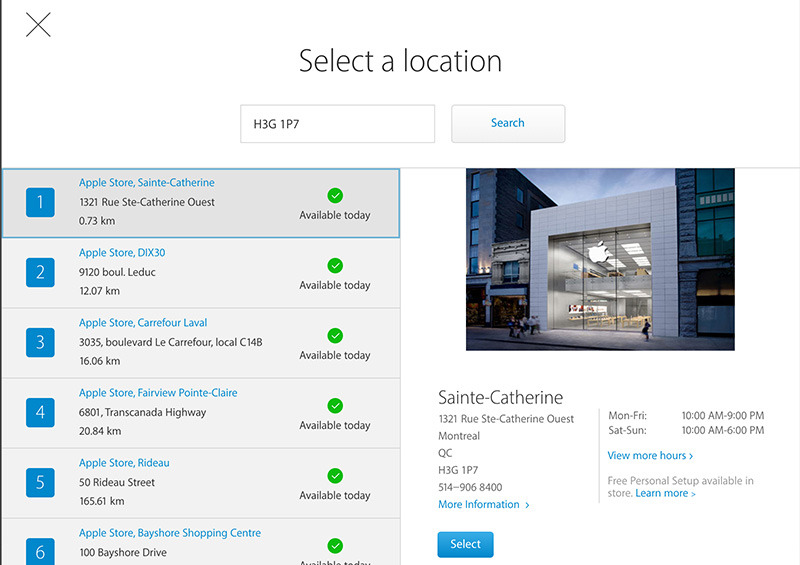 After years of offering Personal Pickup at U.S. Apple Stores, Apple on Tuesday activated the service in Canada and Australia, meaning customers in those countries can order online and pick up their goods at a brick-and-mortar store.
With Personal Pickup, shoppers can complete the checkout process from the comfort of their home or office and pick up their order that same day, effectively bypassing the usual Apple Store crowds. An international rollout was rumored earlier this month, as Apple was said to be training retail clerks in Australia, France and the UK.
Apple already allows customers to reserve in-stock products online in most regions, though orders must be processed in-store.
Personal Pickup debuted in the U.S. in 2011 and has since become a staple shopping feature for Apple Store regulars. Using the service, customers check stock on hand at their nearest Apple Store and complete their purchase online. Apple sends out a text or email notification once an order is ready for pickup, at which point customers only need to visit their selected store and present an employee with a photo ID.
The activation of Personal Pickup follows Apple's Canadian Apple Pay launch, which took place earlier today. Australia, too, will be granted access to Apple's touchless payments solution later this week as part of a partnership with American Express.