Apple touts App Store's record breaking holiday season, $144M spent on New Years Day alone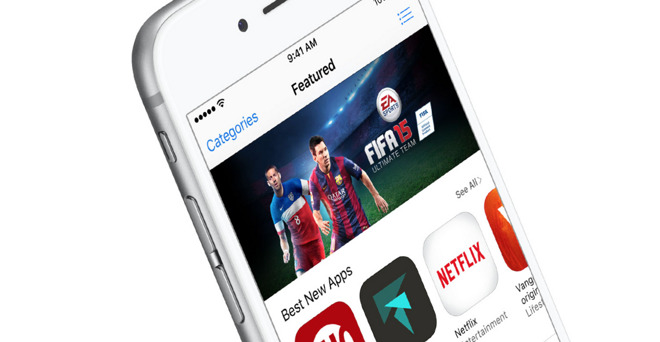 AppleInsider may earn an affiliate commission on purchases made through links on our site.
The App Store had its biggest holiday ever, with more than $1.1 billion spent on apps an in-app purchases in a two-week span covering Christmas and New Years, Apple announced on Wednesday.
Jan. 1, 2016 was the biggest day in App Store history, as customers spent over $144 million in total. That broke the previous single-day record, set a week earlier on Christmas Day.
"The App Store had a holiday season for the record books. We are excited that our customers downloaded and enjoyed so many incredible apps for iPhone, iPad, Mac, Apple Watch and Apple TV, spending over $20 billion on the App Store last year alone," said Philip Schiller, Apple's senior vice president of Worldwide Marketing. "We're grateful to all the developers who have created the most innovative and exciting apps in the world for our customers. We can't wait for what's to come in 2016."
To date, nearly $40 billion has been earned by developers on the App Store since its launch in 2008. Over one-third of that money was generated in the last year alone.
Apple claims that the App Store is largely responsible for the creation and support of 1.9 million jobs in the U.S. alone. The company says that over 1.4 million of those jobs are attributable to the community of app creators, software engineers and entrepreneurs building apps for iOS, as well as non-IT jobs supported directly and indirectly through the "app economy."
Apple also attributes the creation of 1.2 million jobs in Europe and 1.4 million in China to its app economy.
The success of the App Store spans platforms, as Apple's amounts shared on Wednesday also include the Mac App Store, and the new tvOS App Store.
The most popular categories on the App Store this year were gaming, social networking, and entertainment.