How to create and rename app folders with tvOS 9.2 on Apple TV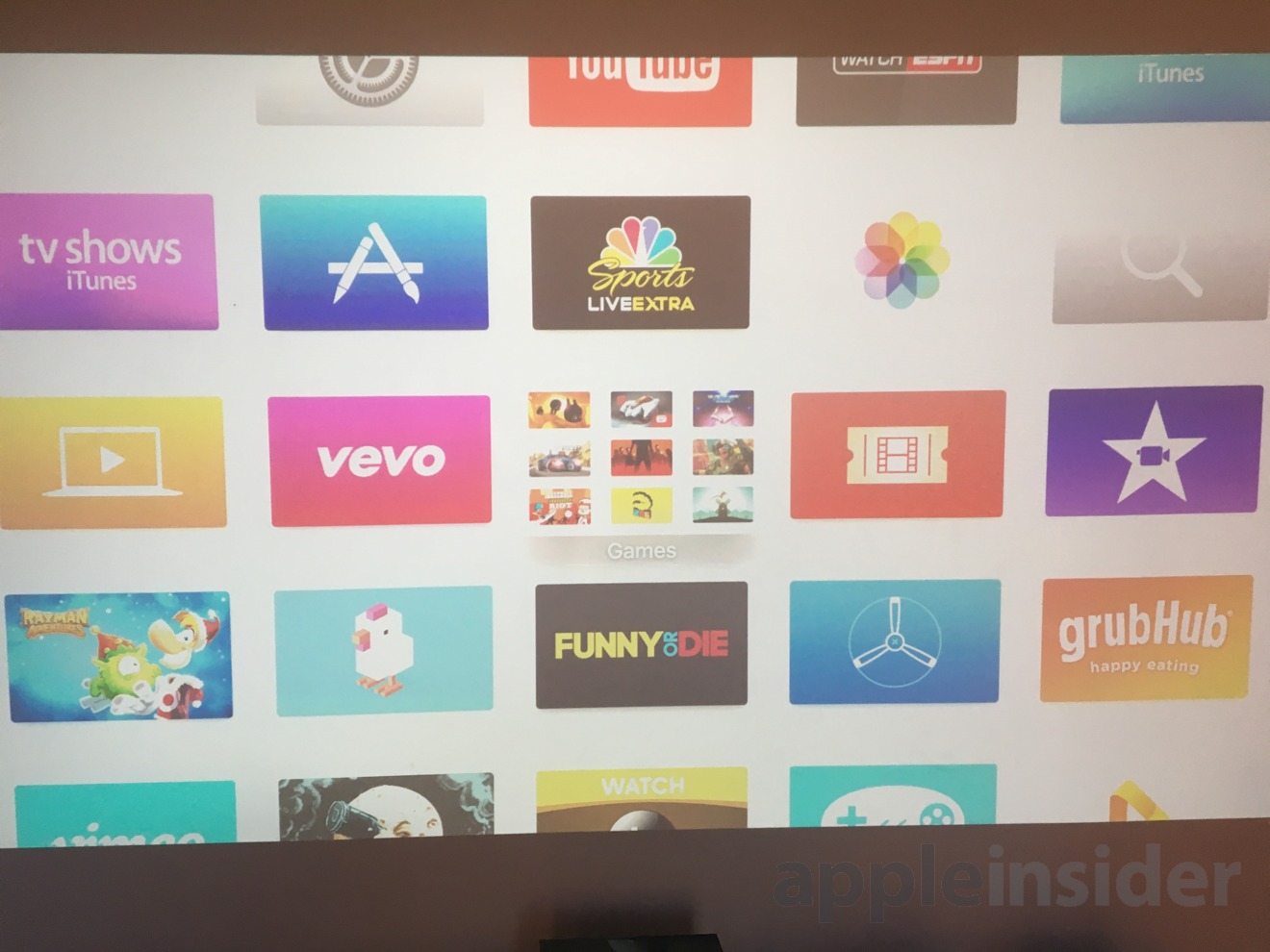 AppleInsider is supported by its audience and may earn commission as an Amazon Associate and affiliate partner on qualifying purchases. These affiliate partnerships do not influence our editorial content.
Just a few months after the platform launched, folders are already coming to tvOS, in the form of an upcoming 2.2 update that will make it easier for Apple TV owners to organize their apps.
Creating folders in tvOS 2.2 is simple, and will be intuitive for anyone who has completed the same task on an iOS device, though there are some tvOS-specific tweaks.
To create a folder, click and hold on an app icon with the Siri Remote's trackpad until the icon begins to jiggle. Then swipe the trackpad to move the icon around, and hold it directly over a second app's icon. If held in the right place, a folder will be created and both apps will appear inside of it.
When in a folder, swipe up past the top row of apps toward the folder's name to access a virtual keyboard and rename the folder. As in iOS, folder names are automatically created based on the type of apps combined to create the folder.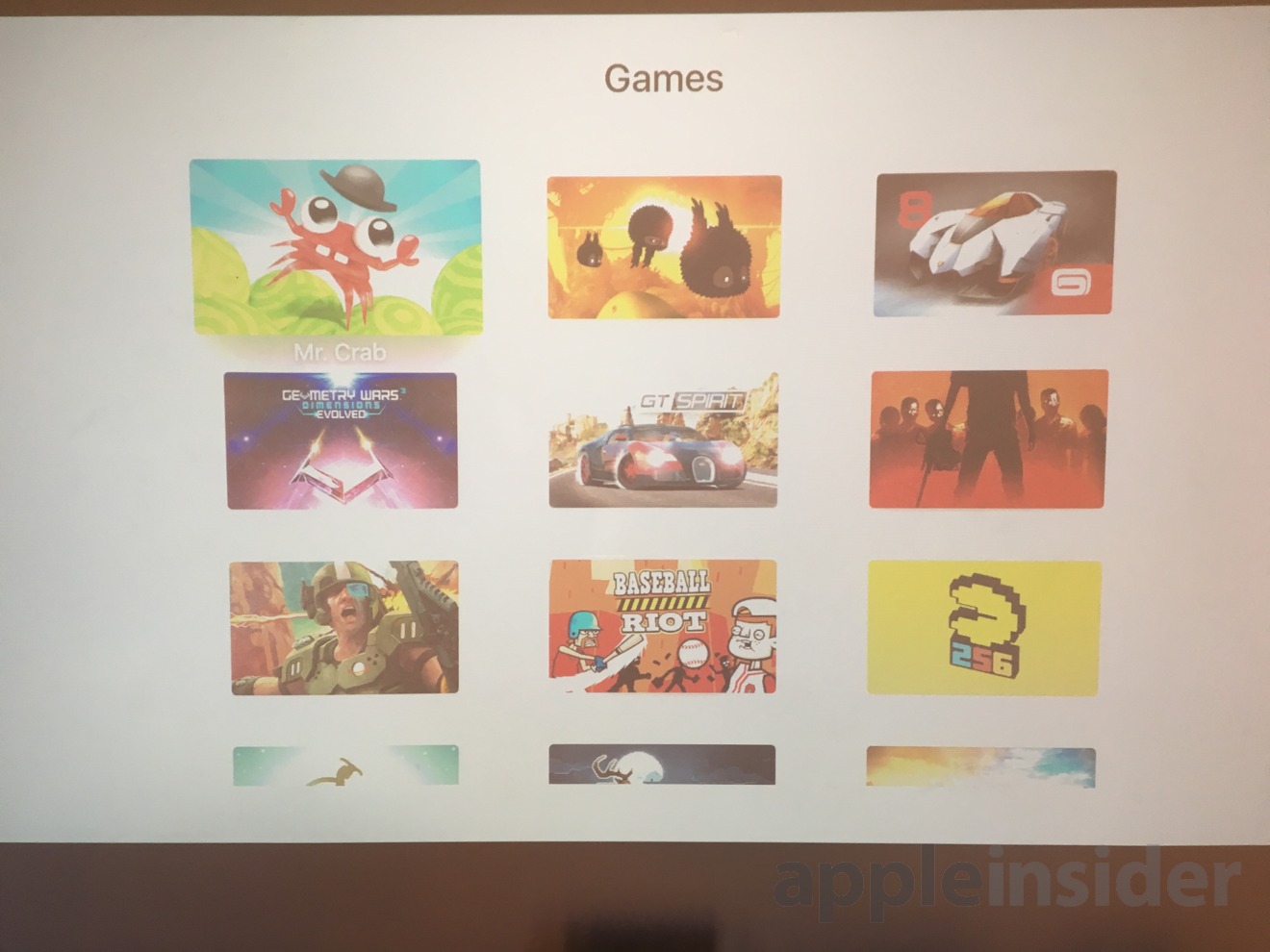 A tvOS folder is capable of displaying nine full app icons on an HDTV at once. Beyond that, additional apps can be added and accessed by swiping downward — Â there are no "pages" for apps like in iOS.
Once created, a folder can be repositioned on the tvOS home screen as the user sees fit, just like a standard app icon.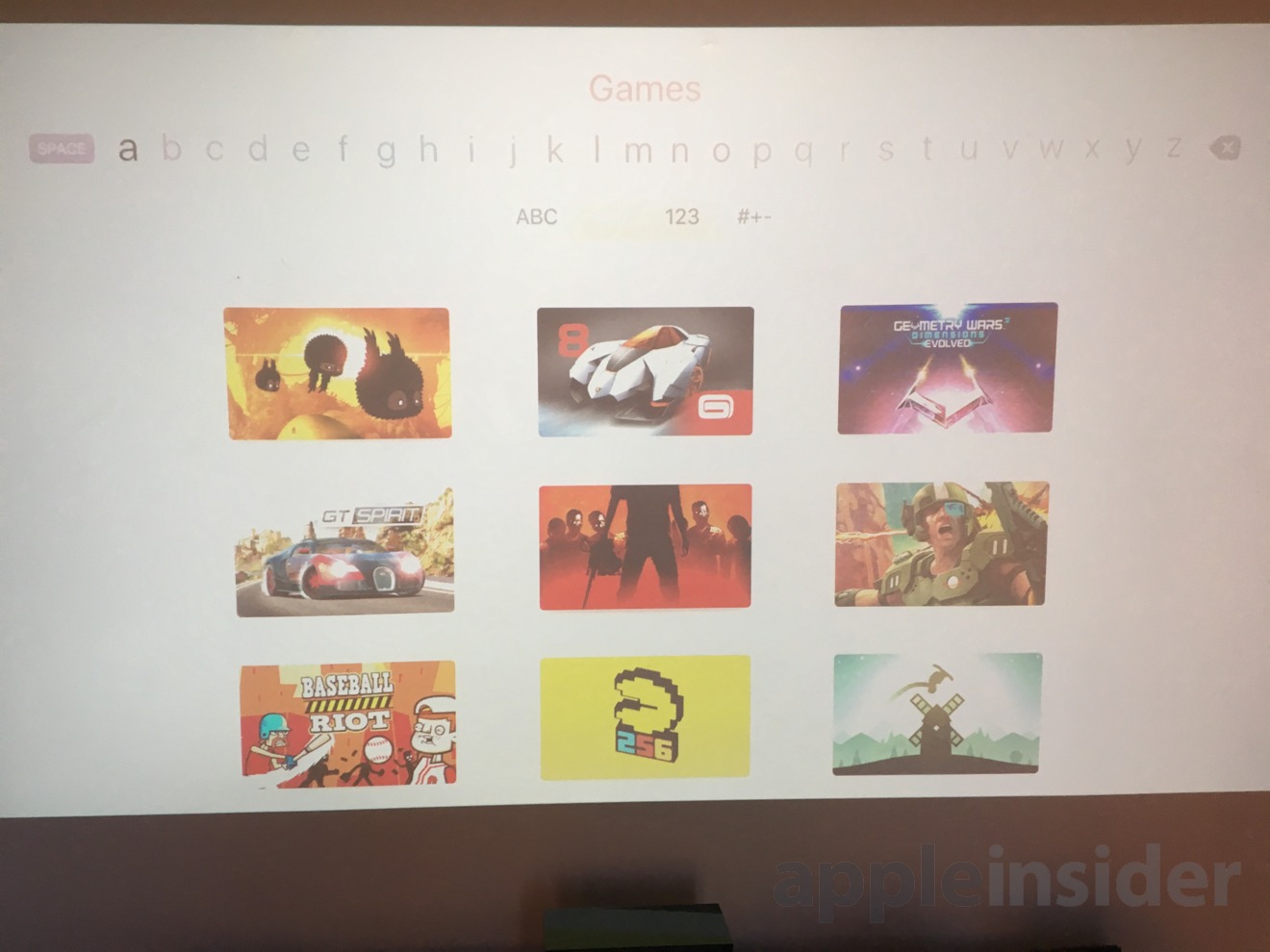 Apps can be removed from a tvOS folder by dragging them to any edge of the display.
As with iOS, you cannot create a folder within a folder in tvOS. And from our basic tests, we didn't find a hard limit for how many apps could be placed in a folder.
Finally, to delete a folder, simply drag all of the apps outside of it and it will automatically disappear.
tvOS 2.2 is currently in beta, and is available to developers for testing.