Questionable rumor claims 'iPad Air 3' will have 4K display, 4GB RAM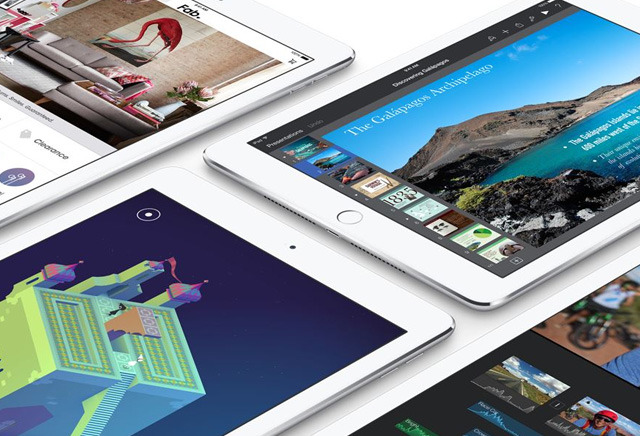 Apple's next 9.7-inch iPad — commonly referred to as the "iPad Air 3" — could sport features like a 4K display and 4 gigabytes of RAM while simultaneously offering better battery life, supply chain sources claimed on Thursday.
The device will be announced in March, but only go into production in the second quarter, the sources told DigiTimes. Two firms, GIS and TPK Holding, will allegedly supply touch panels, with GIS also handling LCD modules and backlighting.
These claims may be questionable not just because of DigiTimes' mixed track record with Apple products but because Apple rarely announces a product before mass production starts. This practice has traditionally been reserved for major new product lines, like the iPhone or the Apple Watch.
Upgrading the Air to a 4K display would also give the tablet a sharper resolution than the 12.9-inch iPad Pro, which runs at 2048 by 2732 pixels. Apple might want such a feature, however, to offer more reasons to upgrade beyond just faster performance.
Reports have suggested that Apple could introduce a new Air model at a March press event, though the focus of that event is expected to be on things like a new 4-inch iPhone.