Why Apple's iPhone SE lacks 3D Touch technology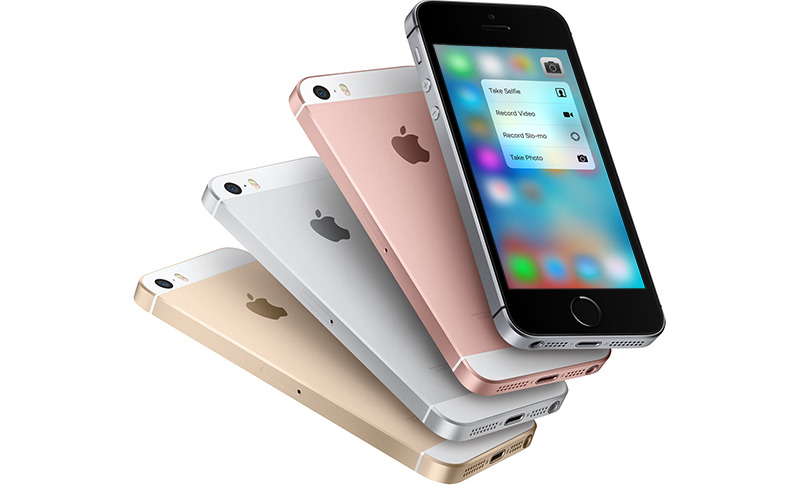 Apple on Monday debuted iPhone SE, the long-awaited 4-inch form factor refresh that borrows liberally from iPhone 6 and 6s parts bins to offer consumers a low-cost iPhone option with very few sacrifices. However, the SE is missing one key feature: 3D Touch.
Starting at $399, the iPhone SE will launch as Apple's most affordable iPhone ever. Wading into the sub-$400 price bracket stacks Apple up against OEMs well-versed in catering to budget minded consumers, and SE needs a compelling feature list to break into Android territory.
To that end, Apple basically recycled the aging iPhone 5s platform, gutting it and stuffing in modern internals borrowed from more recent iPhone models. Key components (A9 SoC, 12-megapixel iSight camera, communications suite) come straight from iPhone 6s, while a few last-generation parts (Touch ID module, 1.2MP FaceTime camera) from iPhone 6 are thrown in for cost-saving purposes. A new matte finish done up in four colors completes the transformation.
From a bill of materials perspective, iPhone SE strikes a happy medium between industry commoditized components and current-generation technology seen in the latest flagship iPhones. Apple's pressure-sensing 3D Touch technology, however, didn't make the cut.
Introduced with iPhone 6s last year, 3D Touch is a take on Apple Watch's Force Touch tech, albeit at a much larger scale. A specialized array of capacitive sensors integrated into iPhone's display measures minute changes in distance between the flexible cover glass and the backlight. This data is combined with information from iPhone's accelerometer and touch sensor to determine how hard a user is pressing on the screen. On the software side, iOS translates 3D Touch data into useful gestures like "peek and pop" content previews, Quick Actions and more.
As it stands, iPhone 6s and 6s Plus are the only devices to sport Apple's 3D Touch technology.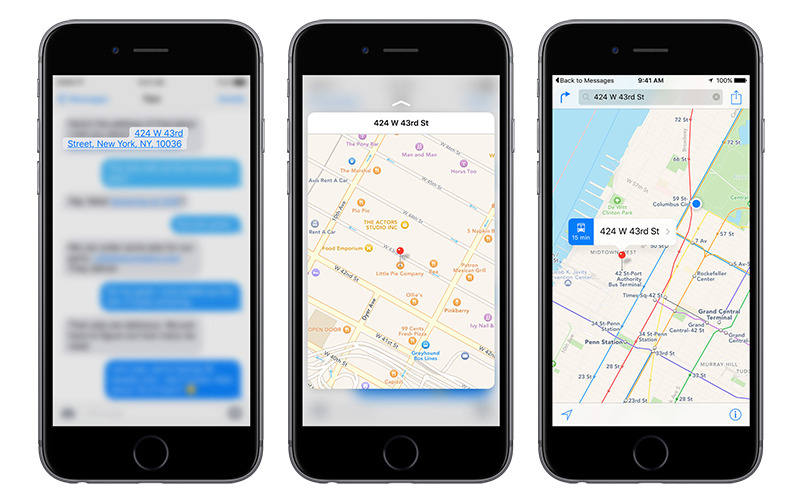 While a useful feature, cost was likely a deciding factor in leaving 3D Touch off iPhone SE's spec sheet. Aside from raw component and manufacturing costs, 3D Touch hardware is designed specifically for 4.7- and 5.5-inch iPhones. Engineering a working solution for an entirely new form factor is no mean feat.
Noted analyst Ming-Chi Kuo in December said it was unlikely that Apple would integrate pressure-sensing technology into the new 9.7-inch iPad, which some speculated was next in line to benefit from Apple's usual trickle down effect. Technical difficulties of scaling the tech up to tablet sizes were only part of the problem, as Kuo described 3D Touch as the most severe bottleneck in Apple's iPhone 6s supply chain.
Kuo's assessment held true and on Monday Apple marketing chief Phil Schiller unveiled the new 9.7-inch iPad Pro with support for Apple Pencil, but no support for pressure-sensitive finger input.
Another potential downside is added bulk. The iPhone 5s chassis, while thicker than iPhone 6 series handsets, is still tight on internal overhead, meaning engineers had little room to work with when shoehorning the latest circuitry into iPhone SE. Consider that Apple's 3D Touch system added 0.2 millimeters to the thickness of iPhone 6s/6 sPlus as compared to iPhone 6/6 Plus. Redesigning the 5s casing to accommodate that same increase would not only result in a chunky phone, but also added costs associated with production line retooling.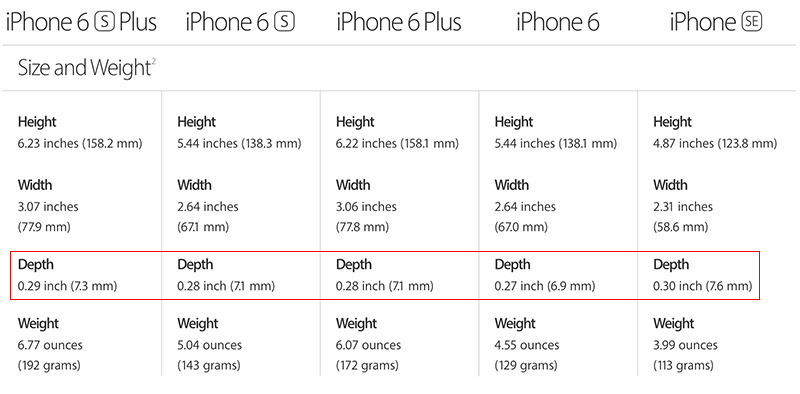 Finally, users may not necessarily need 3D Touch to effectively navigate iOS on a 4-inch device like iPhone SE. Apple's mobile operating system was designed, and long touted, to be best used one-handed. When the company gave in to market demand and launch larger-screened models, it tried to compensate with software. For example, Reachability lets users double-tap an iPhone's home button to drop content down to the bottom half of the screen for easy access.
Not specifically developed to help facilitate large-screen interactions, 3D Touch does allow users to preview images, hyperlinks, calendar entries and more without opening a separate app, thus negating the need to tap back buttons often located in the extreme upper left-hand corner of the screen. It can be argued that such a system is unnecessary for iPhone SE. Indeed, many customers have been waiting for a new 4-inch iPhone as they prefer the ergonomics of a smaller display.