Apple brings Maps transit directions to Seattle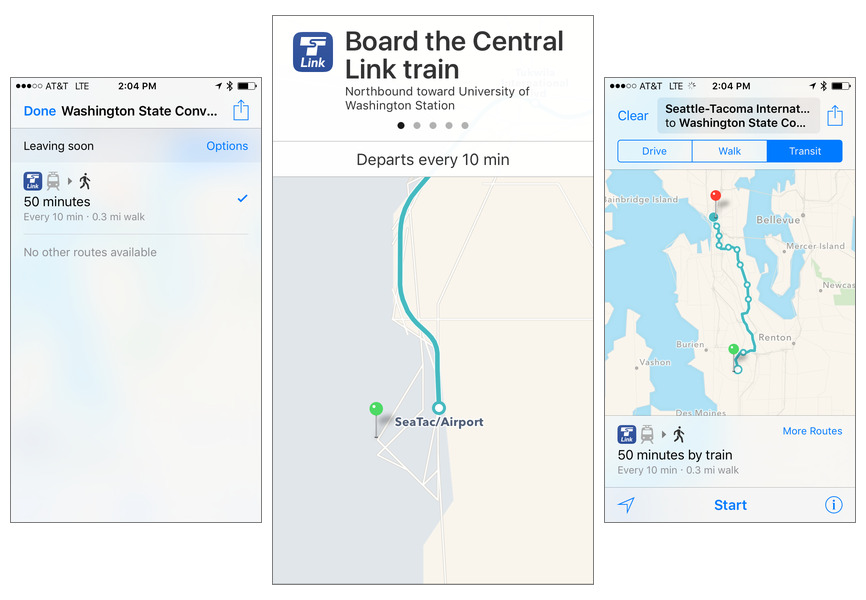 Apple on Monday quietly added public transit directions for Apple Maps users in Seattle, Wash., allowing them to navigate the city's various networks without a third-party app like Google Maps.
Riders should now be able to get native iOS directions for the city's bus system and many other transportation options. These include the city's diverse rail networks, namely streetcars, Link light rail, and the Seattle Center Monorail.
Currently, Apple Maps supports public transit in a few dozen cities around the world. Among these are places like Berlin, Beijing, Chicago, London, Toronto, Mexico City, San Francisco, and New York City. Montreal and Portland (Ore.) were added earlier this month.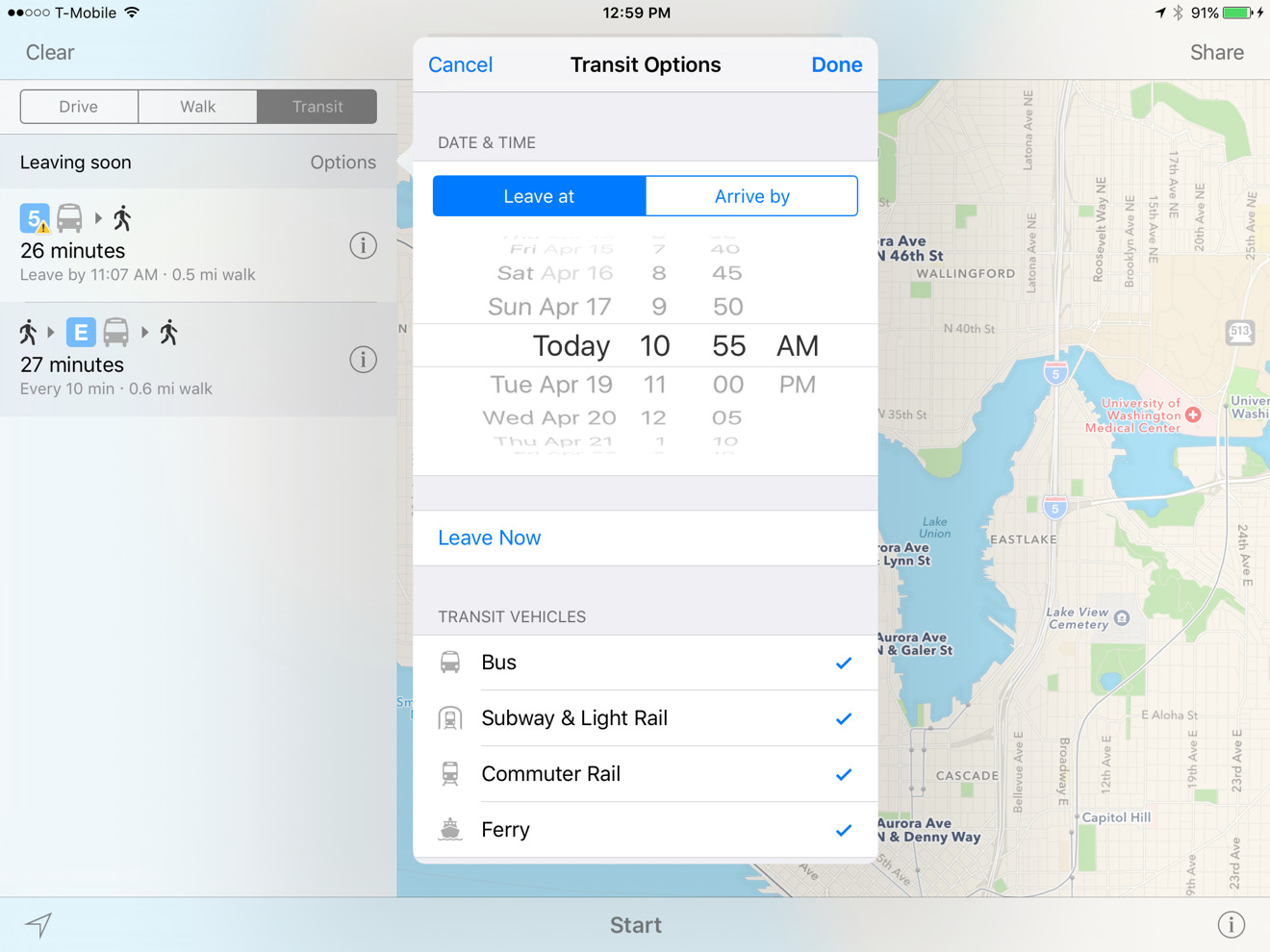 Transit directions were finally restored to Maps with last September's launch of iOS 9. They were temporarily absent from iOS 6 through iOS 8, as Apple switched from Google to different data sources, despite Google already having comprehensive content.
The change proved troublesome, since the updated Maps not only lacked public transit options, but initially had missing or inaccurate map data in many cases. Indeed reports about users becoming lost or stranded because of the app were semi-regular occurrences until Apple made a concerted effort.