Apple's iOS 10 revamps lock & home screen with widgets, adds face & scene recognition to Photos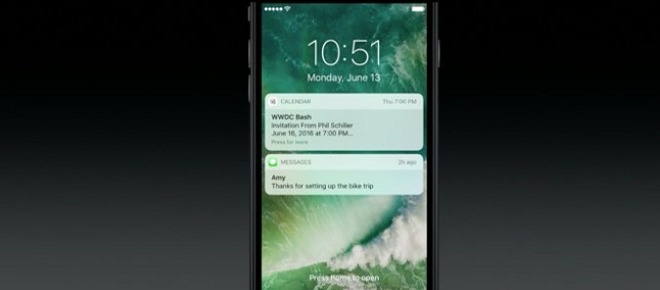 AppleInsider may earn an affiliate commission on purchases made through links on our site.
Two of the fundamental components of iOS — the lock screen and home screen — Â are getting a fresh look starting with iOS 10, giving users quick access to information and data with minimal interaction needed. In addition, enhancements to Photos will make it easier to find and group pictures and videos.
Apple software chief Craig Federighi unveiled Apple's next-generation mobile operating system at the Worldwide Developers Conference on Monday. Among the first features users will notice is "raise to wake," which allows an iPhone's lock screen to automatically display, without the need to press a button, when a device is picked up.
From the lock screen, Apple has given users the ability to respond to messages and receive data from apps without the need to unlock the device. Much of it ties into the pressure sensitive 3D Touch capabilities found on the iPhone 6s and iPhone 6s Plus.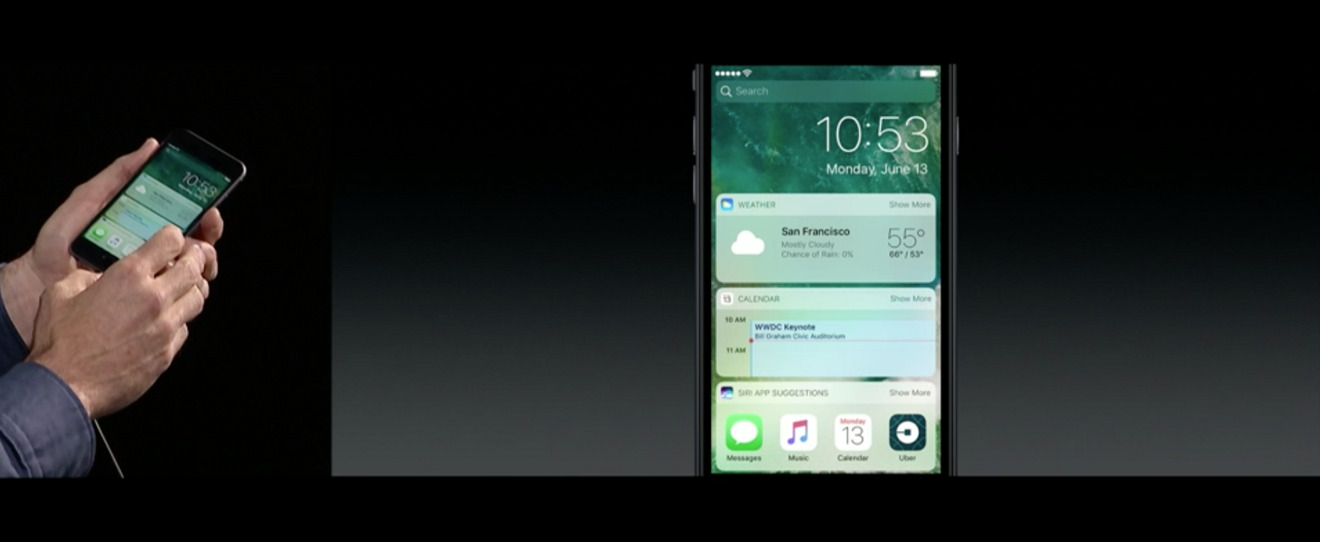 In one demonstration, Federighi showed how a user could quickly find the location of his or her Uber ride on a map, directly from the lock screen. In another example, a popover window allows the user to respond to texts.
Users will also be able to quickly clear all notifications from their iPhone lock screen with 3D Touch.
iOS 10 also boasts a redesigned Control Center, allowing users to swipe to the left for a special area devoted specifically to music controls.
On the lock screen, users can also slide right for quick access to the camera, while a swipe to the left brings up an all-new widget view. Here, iOS widgets present users with quick access to data.
Widgets will also be found through 3D Touch on home screen app icons as well. In one demonstration, Federighi showed VIPs and unread messages with the Mail app via a firm press. In other examples, sports scores and news were presented via a widget, while the Activity app offers the ability to quickly view daily fitness progress.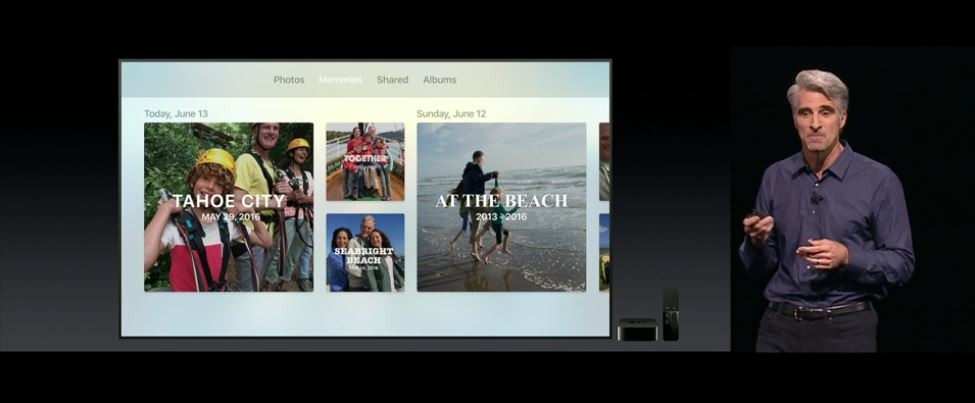 Face recognition is also coming to the Photos app with iOS 10, allowing users to quickly find their friends in pictures. Object and scene recognition is also set to be built into the operating system.
With these capabilities, photos and videos can be automatically categorized into "memories." iOS 10 can even create automatic slideshow presentations from specific memories.