Apple's Messages target of new Uniloc patent suit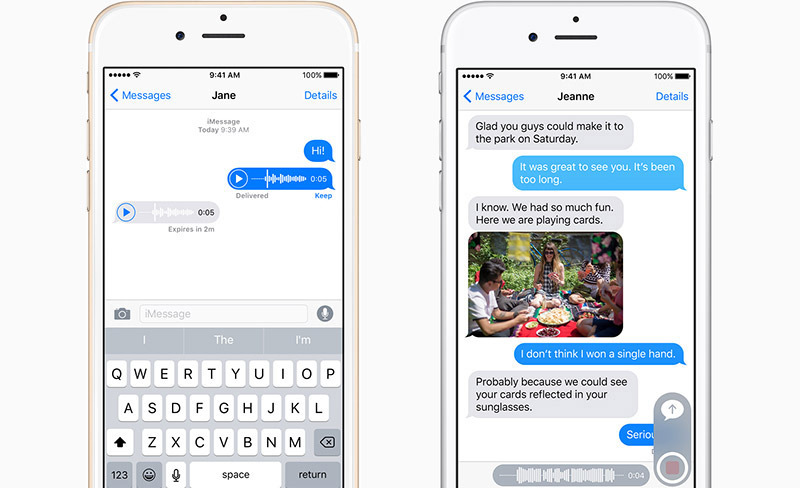 Serial patent lawsuit filer and non-practicing entity Uniloc on Tuesday filed suit against Apple, claiming Messages app and iMessage backend service features infringe on multiple owned voice over IP patents.
Lodged with the Eastern Texas District Court, Uniloc's claims leverage four patents providing for an instant voice messaging system facilitated through VoIP protocols. At issue, Unicode says, is an audio transmission component of iMessage, and consequently all Messages apps, first introduced alongside iOS 8 in 2014.
Uniloc cites U.S. Patent Nos. 7,535,890, 8,995,433, 8,724,622 and 8,243,723, all related inventions titled "System and method for instant VoIP messaging." The U.S. Patent and Trademark Office initially granted the '890 patent to Ayalogic in 2009, a now defunct firm marketing communications solutions for gaming platforms. Subsequent assignments went to patent licensing firm Empire IP.
The Uniloc patents cover an instant voice messaging system capable of delivering digitized audio files from one user to another via an offsite server. Apple's implementation uses similar technology to record short audio snippets in the Messages app, route the resulting data file through its cloud-based iMessage service and ultimately deliver the message to an end user for in-app playback. A video counterpart was also introduced in iOS 8, but the feature is not named in Uniloc's suit.
With a storied history of high-profile patent suits under its belt, Uniloc is known as a voracious complainant with a penchant for filing in the patent holder-friendly Texas court. The firm has over the past few years filed dozens of lawsuits against big-name tech companies including Activision Blizzard, Aspyr, Electronic Arts, McAfee, Microsoft, Rackspace, Sega, Sony, Symantec and more. In 2009, Uniloc won a $388 million jury verdict against Microsoft over an unrelated patent claim. That ruling was later overturned, prompting an out of court settlement.
In its suit against Apple, Uniloc seeks unspecified damages, reimbursement of legal expenses and miscellaneous relief deemed fit by the court.