Inside iOS 10: Apple simplifies HomeKit control with dedicated Home app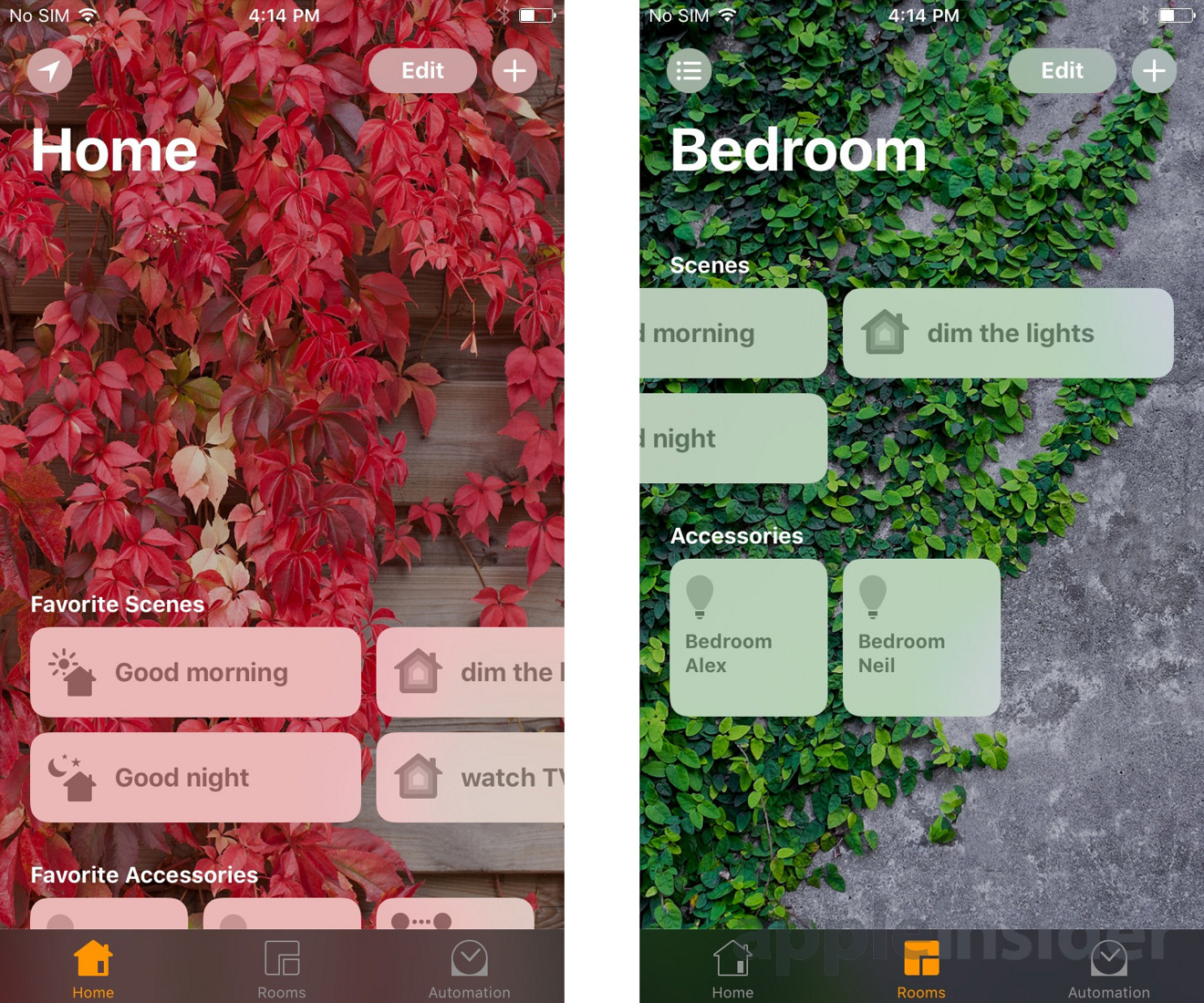 Answering a long-running demand, Apple has introduced a dedicated Home app with iOS 10, giving people a central location to manage and control their HomeKit accessories.
While HomeKit devices have always had a form of universal control through Siri, full functionality has required third-party apps, usually by individual hardware makers. Some of those apps can see and control devices by other vendors, but others can't, and a lighting app isn't of much use with a thermostat.
Opening up Home, users are prompted to pick favorite accessories, which are then added to the app's main tab. This tab is also where users can add more gear, as well as their favorite Scenes — grouped actions affecting multiple devices. A "Good Morning" scene for example might open up window shades, turn on the air conditioning, and turn on your bedroom and kitchen lights.
Selecting favorites is particularly important because of the iOS 10 Control Center, which now includes a panel you can swipe to for controlling accessories at any time. Previously the closest people could come to this were Notification Center widgets like the one for Philips Hue bulbs.
The main tab also offers a convenient status display, showing for instance how many lights are on, and what the temperature is set to.
The next tab is Rooms, which lets users see any area-specific scenes and accessories, including non-favorites. A third tab, Automation, can be used to configure automatic reactions to detected events. A simple example might be having doors lock once an iPhone has left the house, or outside lighting come on at sunset.
Unlike some HomeKit apps, Home will work not just on iPhones but on iPads and the Apple Watch running watchOS 3. If left behind and connected to your Wi-Fi network, iPads can even serve as a hub for out-of-the-house control, something previously limited to Apple TVs.
Editor's note: This article was originally published in June following Apple's announcement of iOS 10 at WWDC 2016. It is being republished to coincide with the mobile operating system's public release. For more on iOS 10, see AppleInsider's ongoing Inside iOS 10 series.