Apple's 'iPhone 7' rumored to ship with standard EarPods, Lightning adapter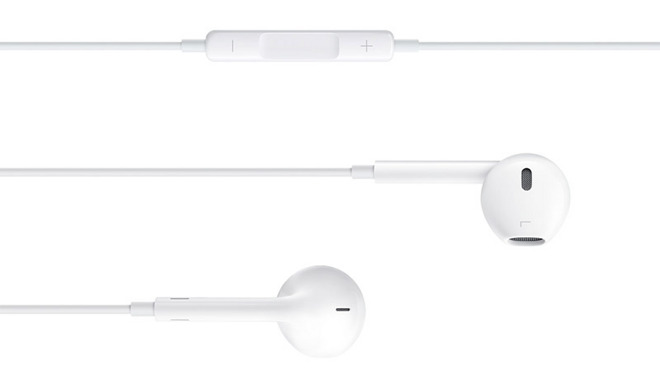 AppleInsider may earn an affiliate commission on purchases made through links on our site.
A rumor circulating at Computex Taipei 2016 claims Apple plans to bundle a Lightning-to-3.5mm plug adapter with its standard EarPods headphones when "iPhone 7" ships this fall, hinting at a move away from the 3.5mm jack format.
According to Japanese website Mac Otakara, the rumor comes from Chinese accessory vendors marketing Lightning audio adapters at this year's computer expo in Taipei. While not specifically mentioned in the report, the inclusion of a Lightning adapter suggests the next-generation iPhone will nix the traditional 3.5mm audio jack in favor of an all Lightning or wireless solution.
By including a pair of regular EarPods with an adapter, Apple would offer the option of using its included headphones with iPhone and other audio sources. The strategy might also result in cost savings, as it does not require development or production of a new Lightning EarPods design.
In addition to headphone bundling, rumors from Computex claim Apple will fill the space created by removing iPhone's 3.5mm headphone jack with an extra speaker. The setup is said to be a monaural configuration, however, not the stereo arrangement introduced with iPad Pro. Covering the two loudspeakers will be porthole-style grilles seen on current iPhone 6 series handsets.
Finally, today's report echoes earlier rumors of an internal storage increase to 256GB for both "iPhone 7" and "iPhone 7 Plus" models.
Apple is expected to reveal its next-generation smartphone this fall with minor aesthetic improvements and internal buffs. Rumors that the company plans to do away with the 3.5mm jack have circulated for months, though subsequent parts and schematics have leaked showing designs both with and without the part.