Apple opens registrations for children's Apple Camps at US retail stores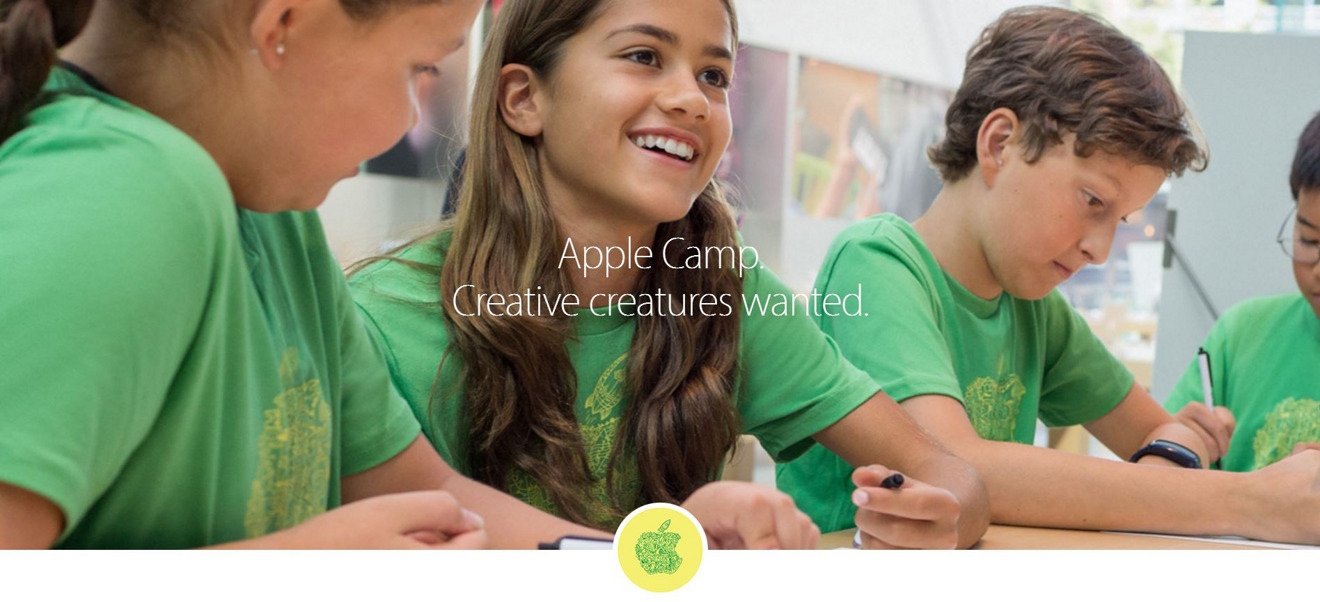 Apple on Tuesday began taking reservations for its annual summer "Apple Camps," which invite children aged 8 to 12 to participate in workshops at the company's retail stores, where they're exposed to Apple products while learning various high-tech skills.
This year the company is offering three U.S. programs. The first, "Coding Games and Programming Robots," involves learning block-based game coding, and then programming robots to handle assorted tasks. "Stories in Motion with iMovie" will ask kids to storyboard, shoot, and edit a movie, while "Interactive Storytelling with iBooks" will have kids create books with illustrations, sound effects, and multi-touch gestures.
Each involves three free 90-minute workshops spread across three days. Exact dates and times will differ from store to store, although each location should have multiple timeframes to choose from.
Parents should reserve spots as soon as possible to get the dates they want, and must complete registration one child at a time.
Apple Camp sign-ups should soon be open in other countries as well, like Canada, China, and the United Kingdom.