Netflix working on offline viewing, could arrive by end of 2016 - report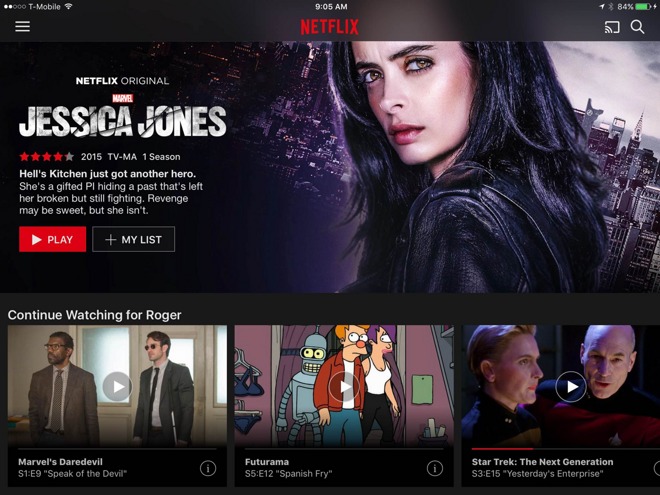 AppleInsider may earn an affiliate commission on purchases made through links on our site.
Netflix is developing a long-awaited option to download some content for offline viewing, according to an executive described as an industry insider.
"We know from our sources within the industry that Netflix is going to launch this product," Penthera COO Dan Taitz told LightReading. Penthera develops video downloading technology of its own, some current clients including Comcast and Starz.
Taitz speculated that Netflix will launch some form of offline viewing by the end of the year. The company itself would neither confirm nor deny any plans.
"While our focus remains on delivering a great streaming experience, we are always exploring ways to make the service better," a spokesperson said. "We don't have anything to add at this time."
Netflix has previously been dismissive of the idea of offline options, but in May, CEO Reed Hastings said that his company should "keep an open mind."
Some other major streaming services — including Amazon Video, Google Play, and Apple's iTunes — already offer varying forms of offline support. Even if a person doesn't choose to buy a video, they can often cache it offline temporarily in case they travel somewhere without an internet connection. With iTunes, users can even sync rentals to devices that don't have any internet access, although such files can only be on one device at a time.