iDevices HomeKit accessories add Amazon Alexa voice control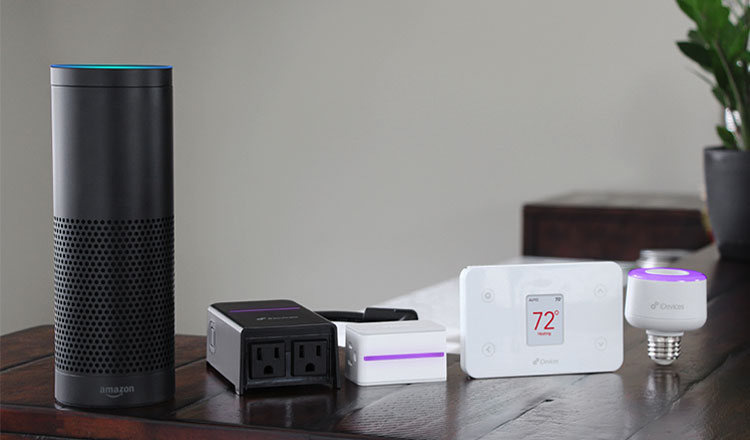 The Siri-friendly iDevices stable of smart home gadgets has now been enhanced with Amazon Alexa compatibility, giving users more flexibility in voice control options.
Homekit- and now Alexa-compatible devices from iDevices includes a thermostat, an outdoor power switch and socket, an indoor connected plug, and a light bulb adapter for existing lamps.
Initial configuration for iDevices accessories requires iOS hardware for initial setup, though with a new update, users can sign in to their Amazon account within the iDevices Connected App to add Alexa support.
Following login, the iDevices Connected skill is added to Alexa through Amazon's official app for the voice-controlled accessory. After the first setup, the iOS app is no longer required for routine use, but is still needed for troubleshooting or advanced configurations.
The suite of iDevices hardware with accompanying app allows for control of HomeKit-compatible products with no hub or subscription fee, including third-party devices. Adding an Amazon Alexa device as a control point for installed iDevices hardware has no effect on existing configurations on the iOS app.
The iDevices Connected app requires iOS 7 or greater, and occupies 121MB of storage space. Full HomeKit compatibility requires iOS 8.1 and above. Away-from-home execution of Apple Siri commands still requires an Apple TV third generation or later in the house, regardless of the Amazon device's presence.