Apple donates $1M to China NGO to assist flood relief efforts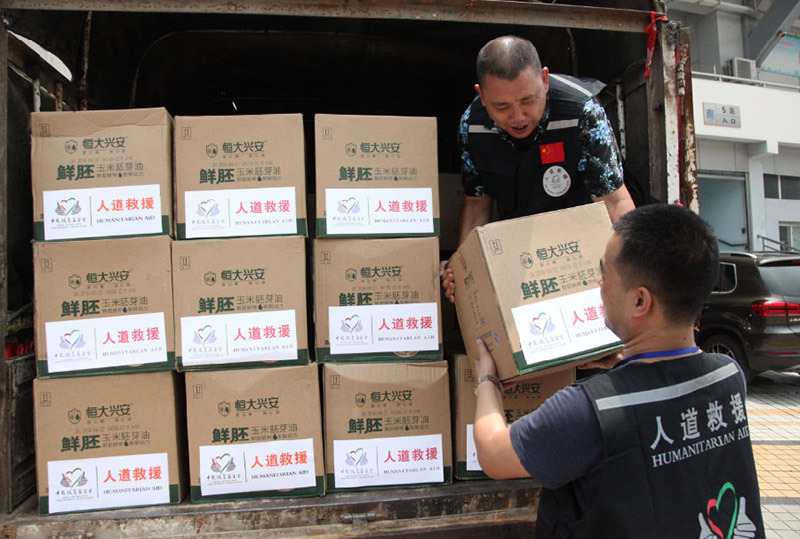 AppleInsider is supported by its audience and may earn commission as an Amazon Associate and affiliate partner on qualifying purchases. These affiliate partnerships do not influence our editorial content.
Apple recently became the first U.S. company to donate to the China Foundation for Poverty Alleviation (CFPA), a non-governmental organization helping with flood relief efforts after heavy rains impacted millions along the Yangtze river region.
The CFPA announced taking receipt of a 7 million yuan (approximately $1 million) donation from Apple on Monday, saying it plans to work with the company to allocate contributions where they are most needed, reports USA Today.
"Our thoughts are with all those devastated by the flooding along the Yangtze River," Apple CEO Tim Cook said in a post to popular Chinese social network Weibo.
The publication cites statistics from China's Ministry of Civil Affairs, saying torrential rains have affected 31 million people in over 500 towns across the region. Some one million people need emergency assistance as a result of the floods, which began in late June and continue through to today.
Apple has in the past assisted its second largest market during times of crisis. Most recently, the company contributed $1.6 million in financial aid to assist responders after a devastating earthquake hit China's Yunnan province in 2014. A year earlier, Apple donated $8 million for earthquake relief in Sichuan province.
Beyond its own corporate philanthropy, Apple routinely leverages iTunes to help customers donate to emergency efforts funded by the Red Cross. Other special promotions include events like World AIDS Day, when the company donates a portion of App Store and retail sales to the (RED) Foundation.